Summary
Frasier's wealth in the original show was attributed to his successful private practice in Boston and his smart investments.
Niles, Frasier's brother, may have been even wealthier due to his own practice and his marriage to Maris.
The upcoming Frasier reboot will need to address what Frasier has been doing in the last two decades and how he has sustained his lifestyle.
Frasier's wealth in the Frasier series is finally explained by writer and executive producer Joe Keenan. Kelsey Grammer is reprising his most iconic role in the upcoming Frasier reboot on Paramount+, which will mark the character's fourth act. The new adventure will see him back in Boston — the same city where he was introduced as seen in Cheers. It's uncertain what Frasier's new work will be as he resettles in New England, but it shouldn't really matter, considering how wealthy he has been.
Ahead of the premiere of Paramount+'s Frasier reboot, Keenan talked to Metro UK (before the ongoing strikes) to look back on the character's time in Seattle. He finally offered an explanation for the character's wealth in the original show despite being just a local radiotherapist. Apparently, Frasier was already rich before he even moved back to the Pacific Northwest. Read his full answer below:
We think Frasier made a lot of money in private practice in Boston, and he had investments. What we imagined to be the salary of a local radio personality was perhaps a little bit inflated. On the other hand, when you looked at Niles and his house with Maris, this baronial mansion that they lived in, Frasier's apartment didn't seem all that… His dining room only seated four people.
Who Is Richer: Niles or Frasier?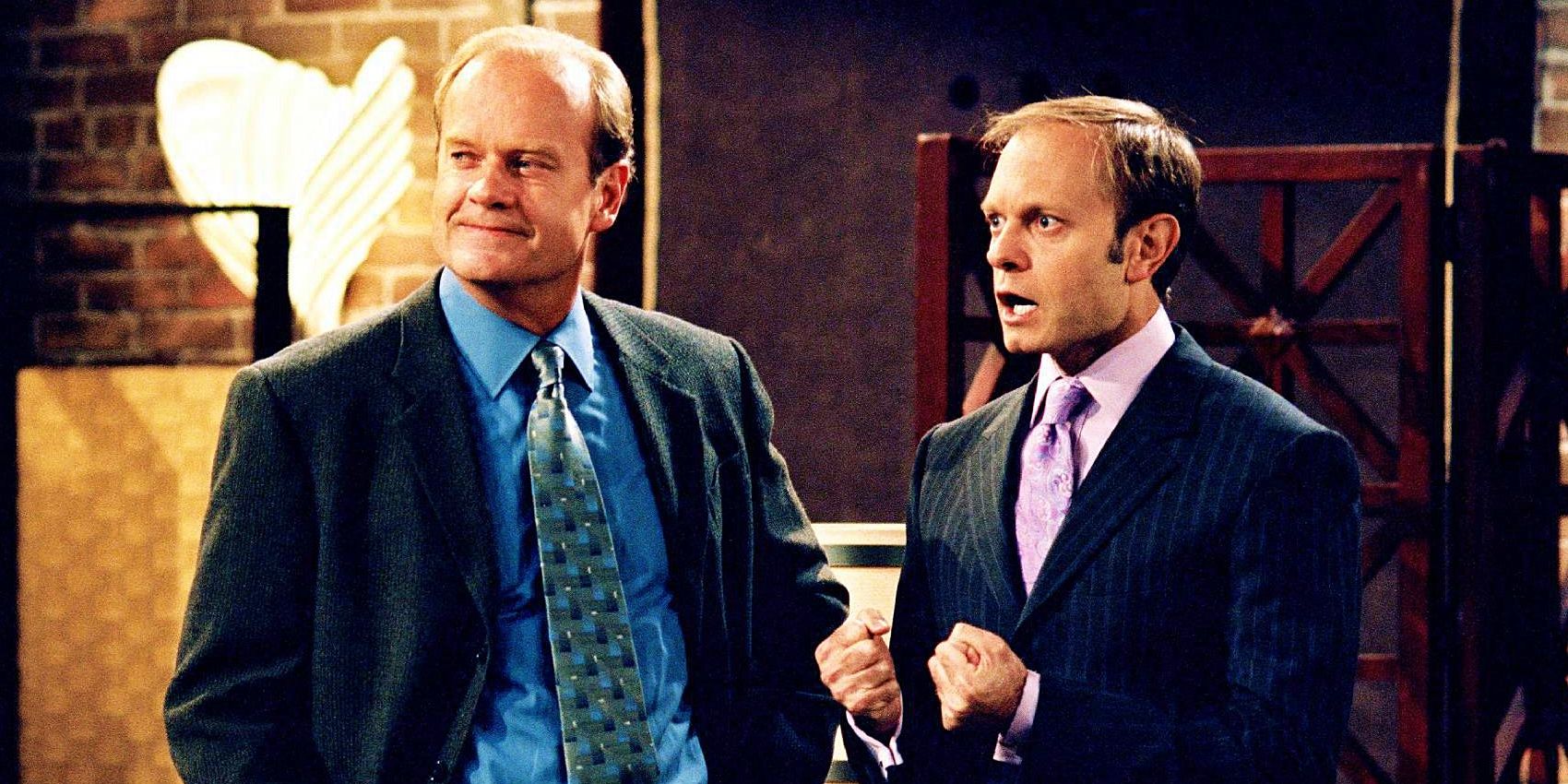 As explained in the Frasier's original pilot, the psychiatrist left Boston because of a bevy of reasons. The list included his separation from Lilith, nightly drinking at Cheers, which he deemed unhealthy, and his private practice going stale. So while the Boston-set sitcom never really fully explored his life beyond the walls of Sam Malone's pub, this made it clear that he had a stable job. Frasier never said anything about his clinic failing. Instead, he just started to lose interest in his day-to-day routine, so when he moved to Seattle, he opted for a different career path.
Despite his personal wealth, it's likely that Niles was richer than his older brother. Aside from his own money, it's also worth noting that he married money in Maris. In fact, there were even suspicions that Niles only chose her because of her wealth — something that was eventually debunked when he opted to separate from her. Assuming that Niles earned similarly in his practice, it means that he likely saved up a significant amount, considering that he never stopped working privately. While a good chunk of that may have been lost during his divorce, chances are that he was eventually able to earn it all back.
Related: Frasier Reboot Answers A Big Cheers Question 30 Years Later
The Frasier reboot has some lingering questions that it needs to answer, including what kept Grammer's character busy in the last two decades. At the end of the show, he was supposed to move to San Francisco for a better job, but he opted to follow Charlotte in Chicago. That was the last official information about him. It's unclear whether grand romantic gesture did, and what his means of living were in the years that followed.
Source: Metro UK