Summary
In a new interview on Marc Maron's WTF podcast, Chevy Chase says was not happy with the writing of his character on Community and felt constrained by the show's humor.
Chase adds that he did not enjoy being on set.
Chevy Chase's relationship with Community creator Dan Harmon was strained, and Chase refers to Harmon as "kind of a pisser."
Chevy Chase gets blunt about his time on Community where he played Pierce Hawthorne on the NBC sitcom. The actor's time on the show was contentious as he clashed with creator Dan Harmon, refused to do scenes, and would regularly make racist jokes while filming. This culminated in season 4 where Chase used a racial slur while filming an episode. The incident upset Chase's co-stars, with Chase walking off the set. Though he'd return to film a few scenes, he later announced that he would be leaving Community.
In an interview on WTF with Marc Maron, Chase addressed his Community exit. The actor spoke candidly about his time with the series, those he worked with, and his relationship with Harmon. In the quotes below, Chase mentions that he was not happy with the writing of his character. He adds: "I felt happier being alone. I just didn't want to be surrounded by that table, every day, with those people."
"I honestly felt the show wasn't funny enough for me, ultimately. I felt a little bit constrained… Everybody had their bits, and I thought they were all good. It just wasn't hard hitting enough for me."

"I didn't mind the character. I just felt that it was… I felt happier being alone. I just didn't want to be surrounded by that table, every day, with those people. It was too much."

"I have no idea if [Harmon and I are] OK. I've never been not OK. He's kind of a pisser."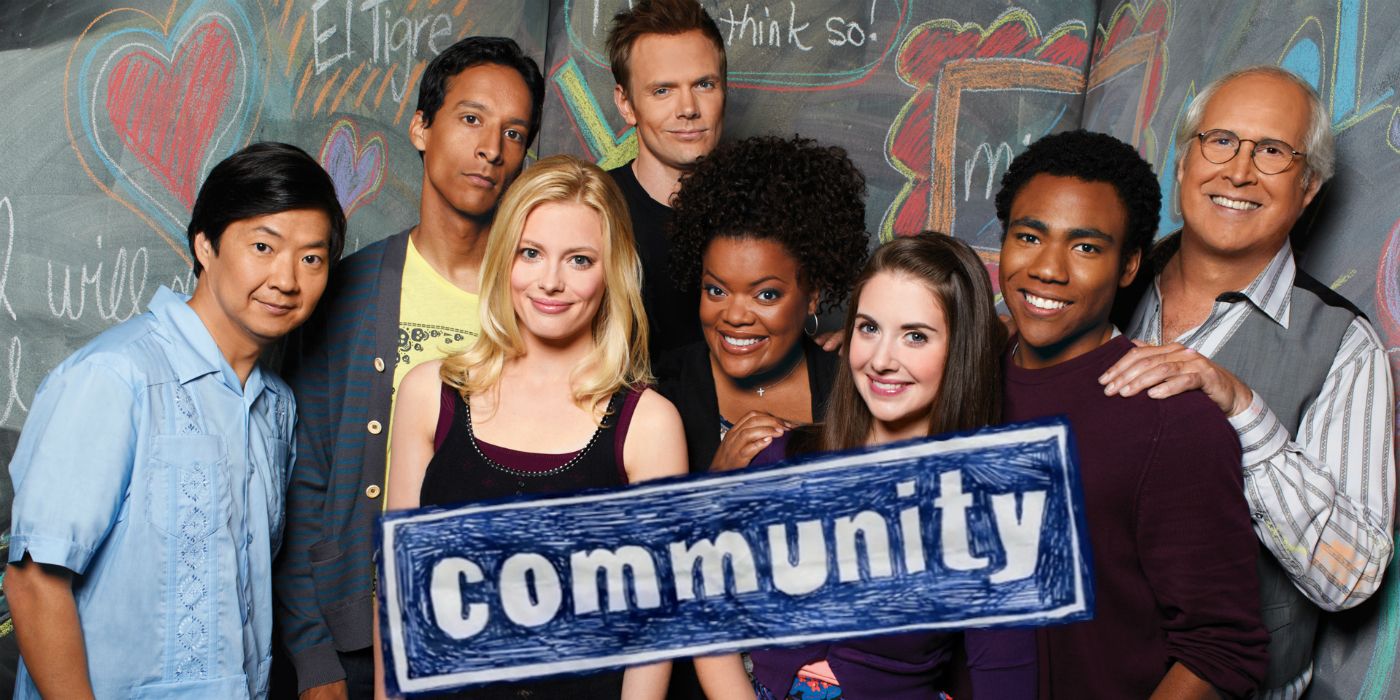 In his final full Community appearance, as part of the season 4 finale, Pierce graduates from Greendale. Chase later cameos as Pierce in the season 5 premiere as a hologram, since a lawsuit dictated that Pierce was no longer allowed at Greendale as the result of a lawsuit. In the third episode of season 5, it's revealed that Pierce has died. It is not expected that Chase will return in the Community movie. The group grieves him, but his influence is still felt after his death.
This becomes clear in the following episode when the group has to partake in a lie-detector test to prove that none of them murdered Pierce. He leaves his study friends with thoughtful gifts and parting words, most notably leaving Troy with the remaining shares of Pierce's moist towelette company. The shares are worth $14 million. But as a condition, Troy has to sail around the world. This sets the stage for Donald Glover's exit from the series.
Related: Community: Every Major Actor Who Left The Show (& Why)
Considering the acrimonious details of Chase's departure, Community still managed to do right by the character and use his absence as a way of moving the story forward and taking the characters in new directions. It's a tricky balance, necessitated by the fact that no one seemed happy with the actor's presence on set.
Source: WTF with Marc Maron