The fighting mechanics and flow of battle in Mortal Kombat 1 is faster than ever before, and more combo-heavy than ever before. This is partly thanks to two new systems: the Kameo system, and the improved Air combos introduced with MK1.
RELATED: Mortal Kombat 1: Scorpion Guide: Moves, Combos, & More Tips
Sometimes, the only way to stop an opponent's combo string is not to block or try to evade it, but to use a Combo Breaker in the middle of it. In MK1 the Combo Break system is an essential mechanic that players should understand before heading into the online mode – but it's not quite as simple as just pressing a button to cancel out of an opponent's flurry.
What Are Combo Breakers In MK1?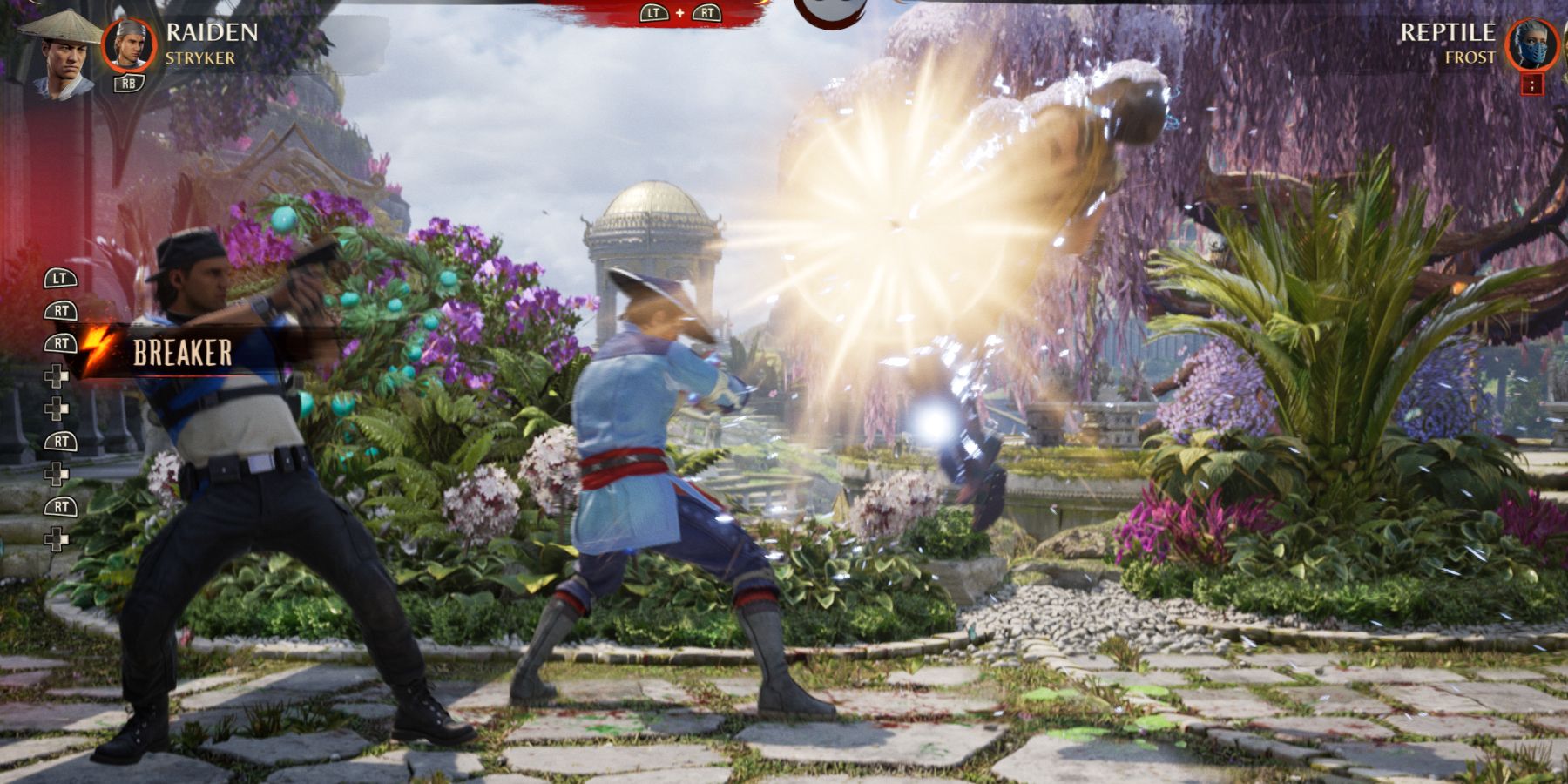 Combo Breakers, as the name suggests, are used to prevent an opponent from continuing a string of inputs. They can only be used after the first hit or two of the combo has landed, and after the opponent has made inputs for the rest of the combo.
This prevents players from taking too much damage, and provides a way to "block" in a typically unblockable state of being combo'ed. However, Combo Breakers are relatively limited in MK1.
Players' Kameo partners perform Combo Breakers, not their main character. As such, performing Combo Breakers requires players to pay attention to the bottom-left Meter. While most Kameo abilities only use one bar of the Meter, players must have all three bars of the Meter full to do a Combo Breaker. The Meter will be fully depleted once a Combo Breaker has been used.
How To Perform A Combo Breaker In MK1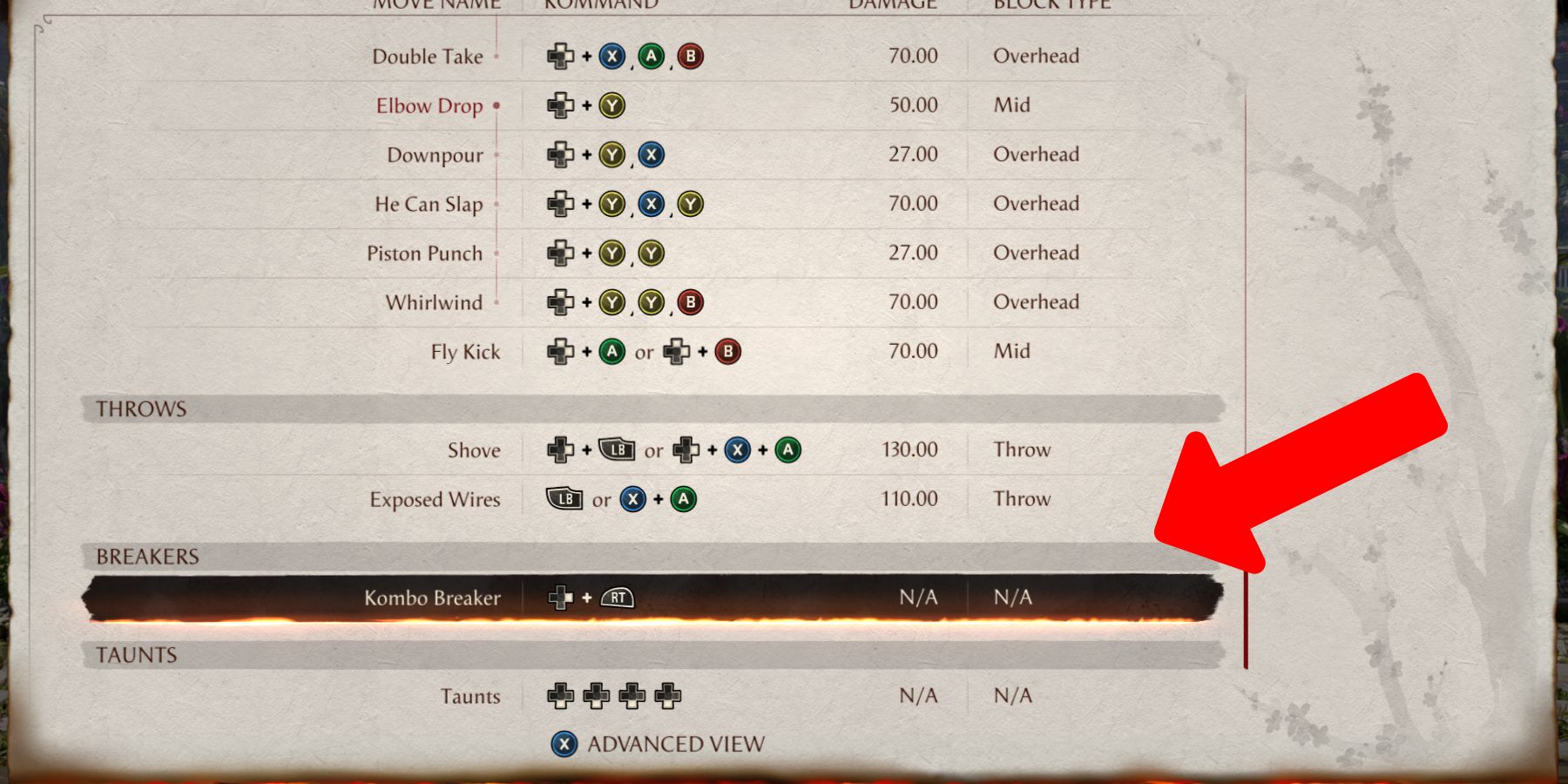 After confirming that the Meter is full with all three bars available, and after the opponent's first hit of a combo has registered, players can perform a Combo Breaker in MK1. To do a Combo Breaker, press forward and the Block/Amplify button at the same time. Depending on the console, this input sequence will be different.
On Xbox controllers, press forward on the D-pad and RT
On PlayStation controllers, press forward on the D-pad and R2
On the Switch, press forward on the D-pad R
Once the inputs have been pressed, and the enemy's Combo broken, both players will separate and settle back on relatively even ground. However, with no Meter available, be prepared to Block the enemy's next attempt to begin a Combo, potentially uninterrupted.
Mortal Kombat 1 is available for PC, PlayStation 5, Xbox Series X|S, and Nintendo Switch.