Summary
The new Next Goal Wins trailer showcases the heartfelt sentimentality of the movie, highlighting its underdog story and promise of a heartwarming good time.
Director Taika Waititi expresses his interest in the movie's story of "triumph over adversity" in interview clips featured in the trailer.
Inspired by a 2014 documentary, the film follows coach Thomas Rongen's mission to turn around the American Samoa national football team.
The new Next Goal Wins trailer showcases the movie's heartfelt sentimentality. The movie is the latest outing from director Taika Waititi, who is best known for his Marvel Cinematic Universe movies Thor: Ragnarok and Thor: Love and Thunder, but who got his start in smaller comedy movies such as What We Do in the Shadows and Hunt for the Wilderpeople. Inspired by the 2014 documentary of the same name, it follows coach Thomas Rongen (Michael Fassbender) who, to avoid being fired, is tasked with turning around the notoriously poor-performing American Samoa national football team.
A new trailer for the movie has been unveiled ahead of the official Next Goal Wins release date on November 17. Check it out below:
The trailer is interspersed with interview clips from Waititi himself, explaining that the movie's story of "triumph over adversity" is what drew him to the project despite knowing nothing about football beforehand. The underdog aspect of the movie has been particularly highlighted in the new trailer, which promises a heartwarming good time.
Next Goal Wins Honors Its Underdog Roots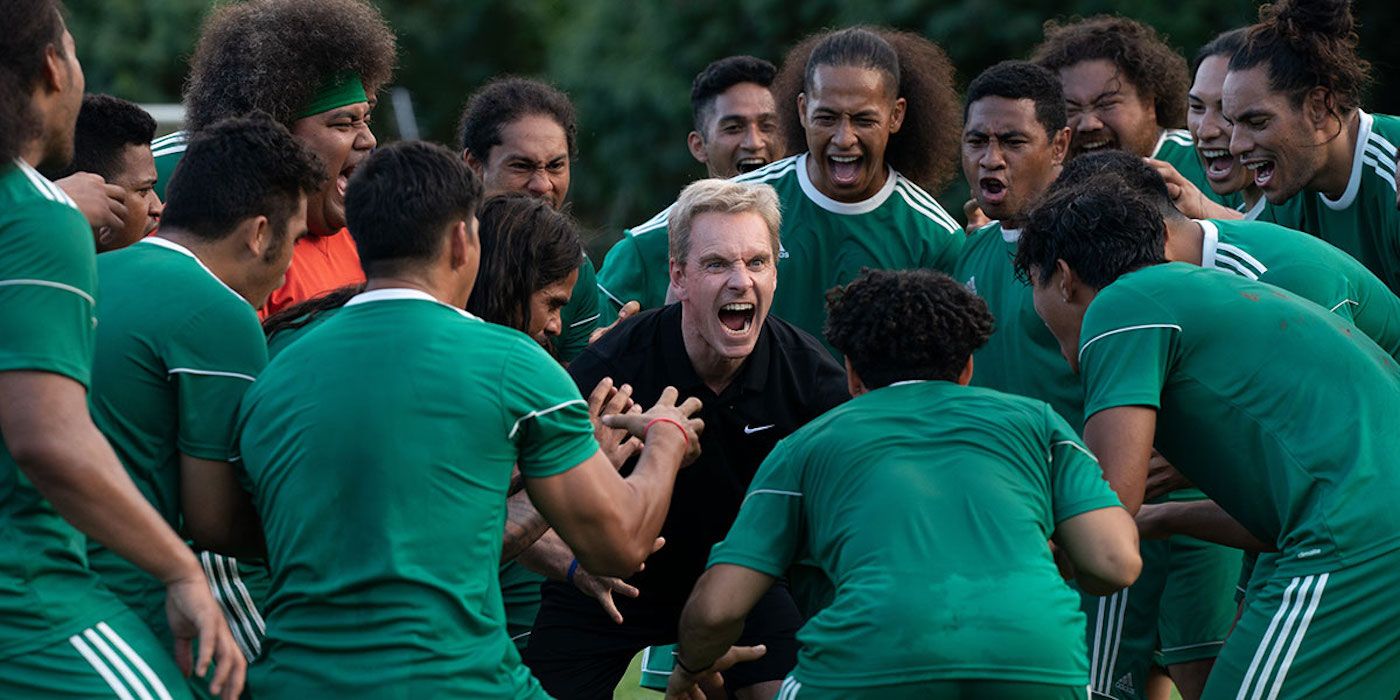 It makes perfect sense that Next Goal Wins is highlighting its feel-good nature. Underdog stories are perennially popular in a variety of genres, including war movies, Westerns, science fiction, fantasy, and many more. However, underdog sports stories are a particularly prominent subgenre, which explains why this is already the second time the Next Goal Wins true story has been adapted to the screen.
Waititi and his co-screenwriter Iain Morris are well aware of the most important tropes of the story they're telling, and they highlight several of them in the new movie. The first and foremost would be the down-on-their-luck coach who must find inspiration within themselves while they try to push a team to be their best. This type of story has been seen countless times before, in movies including The Way Back, The Mighty Ducks, and Hustle, so having Fassbender at the center of the Next Goal Wins cast honors that tradition.
Underdog movies also have a particular sharpness if they take place in a specific racial, ethnic, or other minority milieu, following the triumph a typically overlooked group of people. This trope can be seen in movies as vastly different as Cool Runnings, Remember the Titans, and A League of Their Own. Next Goal Wins combines these two underdog modes to deliver what could very well prove to be a heartwarming hit.
Source: