Summary
Rick Riordan has offered a tentatively hopeful update on Percy Jackson and the Olympians season 2.
While the writers strike is nearing its end, a deal has not yet officially been signed, and Percy Jackson season 2 has not yet been greenlit.
Riordan reveals that some preliminary work was done on season 2, which would likely feature a similar structure to season 1.
Percy Jackson and the Olympians season 2 has gotten an update from author Rick Riordan. His book series of the same name is being adapted into a show by Disney+, with season 1 set to follow the plot of the original 2005 novel The Lightning Thief. While the Greek mythology-based fantasy adaptation is hotly anticipated, any potential progress on future seasons was delayed during the Writers Guild of America (WGA) strike, which began in May and is nearing its end due to a tentative deal struck with the Alliance of Motion Picture and Television Producers (AMPTP) this past weekend.
ComicBook.com recently had the opportunity to sit down for an interview with Riordan ahead of the release of Percy Jackson and the Olympians season 1 on December 20. During the conversation, the author was asked if season 2 was in the cards now that the WGA strike has nearly come to an end. Riordan pointed out that the deal still needs to be fully approved and shared that there has not yet been word on season 2, though he is "hopeful" because they put in "solid" preliminary work on the season. Read his full quote below:
I wish I knew. It is too early to know. Of course, we still have to hear from WGA that the offer is in fact accepted and it has to be voted on, et cetera, et cetera. I don't know how long that's going to take, and it is a very long process even when there are not these obstacles and hurdles.

It had to happen. I mean, the WGA was right to do what they did. I'm glad that we look like we're getting a deal and we'll just move forward as best we can. Nothing is greenlit yet. Nothing is confirmed, but we did have a first sort of short writer's room that at least allowed us to kind of sketch out what Season 2 would look like if it is approved and where the story would start. I don't know, but I'm hopeful.

I would assume [season 2 would use season 1's framework.] I think that we got some good preliminary work done. I think it was very solid, and I think everybody felt very good about it. That would be my assumption, and we'll just see what happens.
Percy Jackson Needs To Make It To At Least Season 3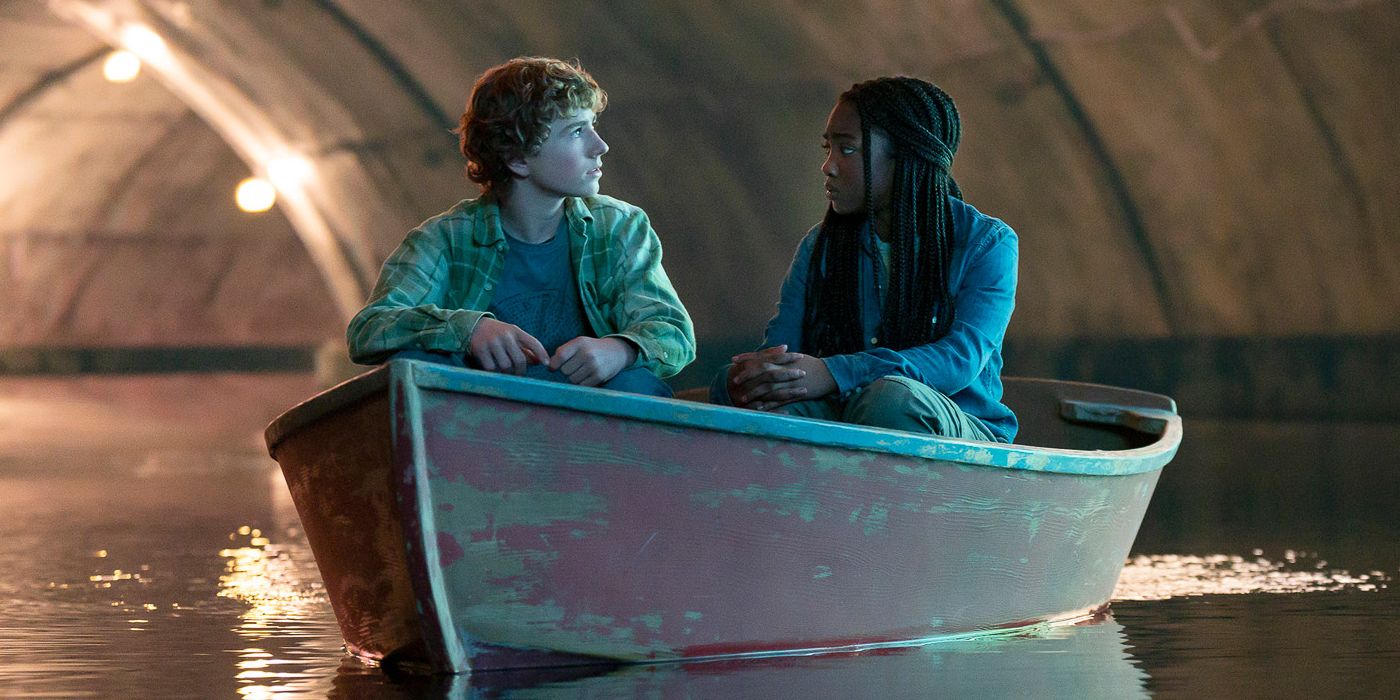 It remains to be seen if the Percy Jackson show will drum up enough audience interest to earn its season 2 renewal. However, should this happen, it would need to be renewed for season 3 as well before it can truly become its own project. This is because, as Riordan hints, season 2 would likely adapt the second Percy Jackson book, 2006's Sea of Monsters.
Both The Lightning Thief and Sea of Monsters have already been adapted to the big screen in the early 2010s. The movies, starring Logan Lerman as Percy Jackson, both doubled their budgets at the box office but were for the most part poorly regarded by critics, audiences, and Riordan himself. However, this means that the storyline of the first two seasons of the show will likely be familiar to anyone who has seen the original movies.
Related: Percy Jackson: Everything That Went Wrong With The Movies
While the new Percy Jackson and the Olympians cast and longer run time will allow the books' stories to be told in a different way from the movies, season 3 will be where the show can truly break new ground. Book 3, The Titan's Curse, and the two books that follow have never before been adapted to the screen, large or small. Once the show reaches this point, it will be able to spread its wings even more as it will be out from under the shadow of anything that has come before.
Source: ComicBook.com