The Big Picture
Devil May Cry, the new animated series from Netflix, brings Capcom's demon hunter Dante to a new audience with animation from Studio MIR.
The teaser shows Dante fighting unseen adversaries with his signature pistols, Ebony and Ivory, while the fate of the world hangs in the balance.
Adi Shankar, who previously worked on Castlevania, is leading the project and has expressed his love for the Devil May Cry franchise, promising to exceed expectations. Stay tuned for more updates.
Let's rock, baby! During their new Drop 01 digital showcase event, Netflix unveiled their newest animated video game adaptation, Devil May Cry. Hailing from Castlevania producer Adi Shankar, who has been working on the series since 2018, the series will introduce Capcom's devilish demon hunter Dante to a whole new audience with animation from Studio MIR. Along with the announcement, the streamer also shared a new teaser showing Dante in action and promising that the series would be coming soon.
Devil May Cry will largely follow Dante as the fate of the world hangs on his neck. Sinister forces are working tirelessly to rip open the portal between the human and demon realms, threatening chaos if they manage to succeed. Caught in the middle of it all is the orphaned demon hunter who is blissfully unaware of the role he plays in the conflict at hand. The teaser shows Dante with his typical devil-may-care attitude as he fights unseen adversaries in smokin' sexy style with his signature pistols Ebony and Ivory. As of right now, the voice cast is unknown.
Shankar's series will be the second such adaptation of Devil May Cry following the 2007 anime. In that time, Capcom's action game franchise has only grown bigger and more beloved. Developed as one of the original plans for Resident Evil 4, Devil May Cry now sits as one of Capcom's best-selling franchises with five installments along with an ill-fated reboot which was swiftly forgotten with the 2019 release of Devil May Cry 5. Players take control of Dante, as well as a few other heroes, throughout the series in order to fight back against demonic invasions in fast action with stylish combos, a sentiment that seems to be carried over in the teaser. In addition to Dante, Shankar previously confirmed that both the demon hunter's rival Vergil and his ally Lady will be involved in the story.
'Devil May Cry's Team is No Stranger to Game Adaptations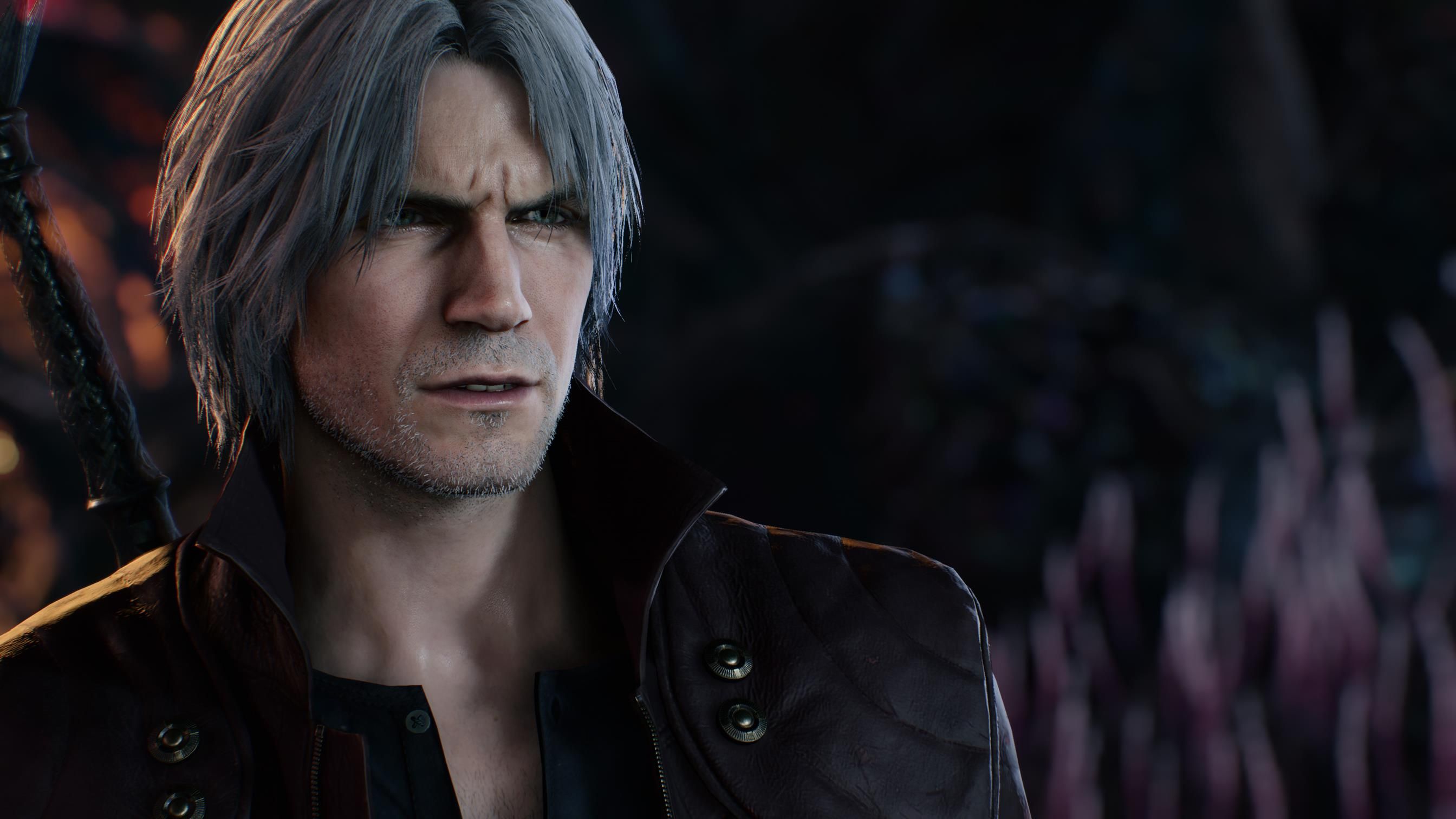 Considering the team aboard the project, Devil May Cry appears to be in good hands. In addition to Castlevania, Shankar also created the Ubisoft multiversal mash-up Captain Laserhawk: A Blood Dragon Remix and is part of the production team for Castlevania: Nocturne, both of which appeared in Netflix's Drop 01. Alex Larsen, who is also writing for Captain Laserhawk, worked with him to pen the series. Devil May Cry is a series close to both Larsen and Shankar as the creator and showrunner revealed in a statement. "I'm honored that Netflix and Capcom have entrusted me to shepherd the Devil May Cry franchise. Alex Larsen and I love these characters, we are part of the fandom, and vow to surpass the exceptionally high bar we set for ourselves."
Studio MIR's video game experience, meanwhile, includes the ongoing Dota: Dragon's Blood which is still stuck in limbo in anticipation of its fourth season. MIR has been involved in animating a wide range of popular series beyond the scope of games too, including DC's latest hit My Adventures with Superman, The Boondocks, Babylon 5: The Road Home, and Harley Quinn.
Stay tuned here at Collider for more on Devil May Cry and more announcements from Drop 01. Check out the teaser below.