Highlights
The ASUS ROG MATRIX line of Nvidia GeForce RTX 4090 graphics cards in China is currently being sold at staggering prices, nearly three times its original MSRP.
The controversial 12VHPWR connector on the RTX 4090 has led to failures and prompted users to resort to third-party cables and adapters to prevent power connector issues.
The recent price increase of the ROG MATRIX RTX 4090 coincides with impending restrictions on shipments of semiconductors to China by the US government, affecting Nvidia, Intel, and AMD.
With impending restrictions looming overhead, the ASUS ROG MATRIX line of Nvidia GeForce RTX 4090 graphics cards is going for insanely expensive prices in China. Though the ROG Matrix RTX 4090 had an MSRP of $3,199 at launch, the current prices in China on that particular Nvidia GPU easily dwarf that, according to sources familiar with the situation.
Like other high-end Nvidia GPUs, the ROG MATRIX RTX 4090 comes with the controversial 12VHPWR connector. The connector has seen a surge in failure reports, despite efforts from both Nvidia and its partners to reduce the chance of a fire or electrical incident occurring. These failures led RTX 4090 users to use custom cables, extensions, and adapters from third-party manufacturers to keep their GPUs from failing as a result of the power connector shorting out. It remains to be seen what the future of the 12VHPWR connector will be following the controversies in the long run. But in the meantime, one particular model of Nvidia's top GPU saw an immense jump in price following recent news.
RELATED: Leak May Reveal Nvidia GeForce RTX 40 Super Series Release Date Plans
According to Wccftech, the ROG MATRIX GeForce RTX 4090 is currently going for as much as $8,230 after converting from 59,999 Chinese yuan. This puts the ROG MATRIX RTX 4090 at nearly three times its $3,199 MSRP, and nearly five times that of the $1,599 MSRP that the RTX 4090 reference card got. Compared to other RTX 4090 models on the market, the ROG MATRIX RTX 4090 is a premium model GPU that also includes a dedicated 360 mm all-in-one (AIO) liquid cooler and radiator with three RGB fans. This in turn requires PC gamers to have a large case with plenty of ventilation on either the front, top, or sides to install both the GPU and the radiator.
The news of the price hike came as the US government will start enforcing restrictions on shipments of the RTX 4090 to China starting on November 16. This will force Nvidia, as well as Intel and AMD, to comply with the Biden administration's new regulations concerning semiconductors and items that support supercomputer usage to protect national security. This order also affects countries such as Vietnam and Saudi Arabia. Despite these restrictions, Nvidia is unlikely to suffer any long-term setbacks, as it plans to find other ways to streamline production.
With DLSS 3.5 capability on top of other features, the RTX 4090 remains a hot commodity with PC users. It remains to be seen what the long-term ramifications of these price hikes will have on gamers globally.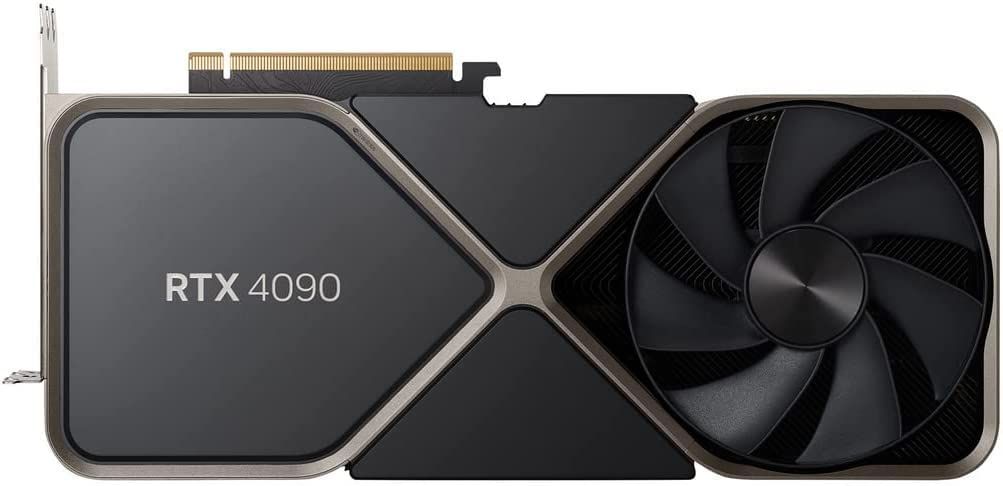 NVIDIA GeForce RTX 4090 Founders Edition
NVIDIA's top-of-the-line GPU, the GeForce RTX 4090 Founders Edition contains 16,384 CUDA Cores. It can support up to 8K gaming and allows for actual, smooth ray tracing gameplay. The founder's edition card also is an excellent GPU variant in terms of cooling, VRMs, and value.
Brand

NVIDIA

Cooling Method

Air Cooled

GPU Speed

2235 Mhz

Interface

PCI-Express 4.0

Memory

24 GB GDDR6X

Power

600W

Boost Speed

2520 Mhz

CUDA Cores

16384