Summary
Dwayne Johnson has confirmed the next movie he's filming will be the live-action remake of Moana, in which he will reprise his role as Maui.
The movie will be directed by Thomas Kail and the music will be composed by Lin-Manuel Miranda, who worked together on Hamilton.
While details about the movie are still scarce, it is expected to follow the same story beats as the animated original, with familiar lines and songs making appearances.
Dwayne Johnson has confirmed the next movie he'll be filming is the upcoming live-action Moana remake. The film was previously reported to be in development in April 2023, with Johnson set to reprise his role as Maui from the original animated movie. The remake has a planned release date of June 27, 2025.
Appearing on The Tonight Show, Johnson confirmed to host Jimmy Fallon that the live-action remake of Moana is going to be his next movie.
In the clip, Johnson also revealed the movie will directed by Thomas Kail with music composed by Lin-Manuel Miranda, reuniting the pair from their work on Hamilton. The end of his announcement sees him break into song, performing "You're Welcome" from the original animated film.
Everything We Know About Live-Action Moana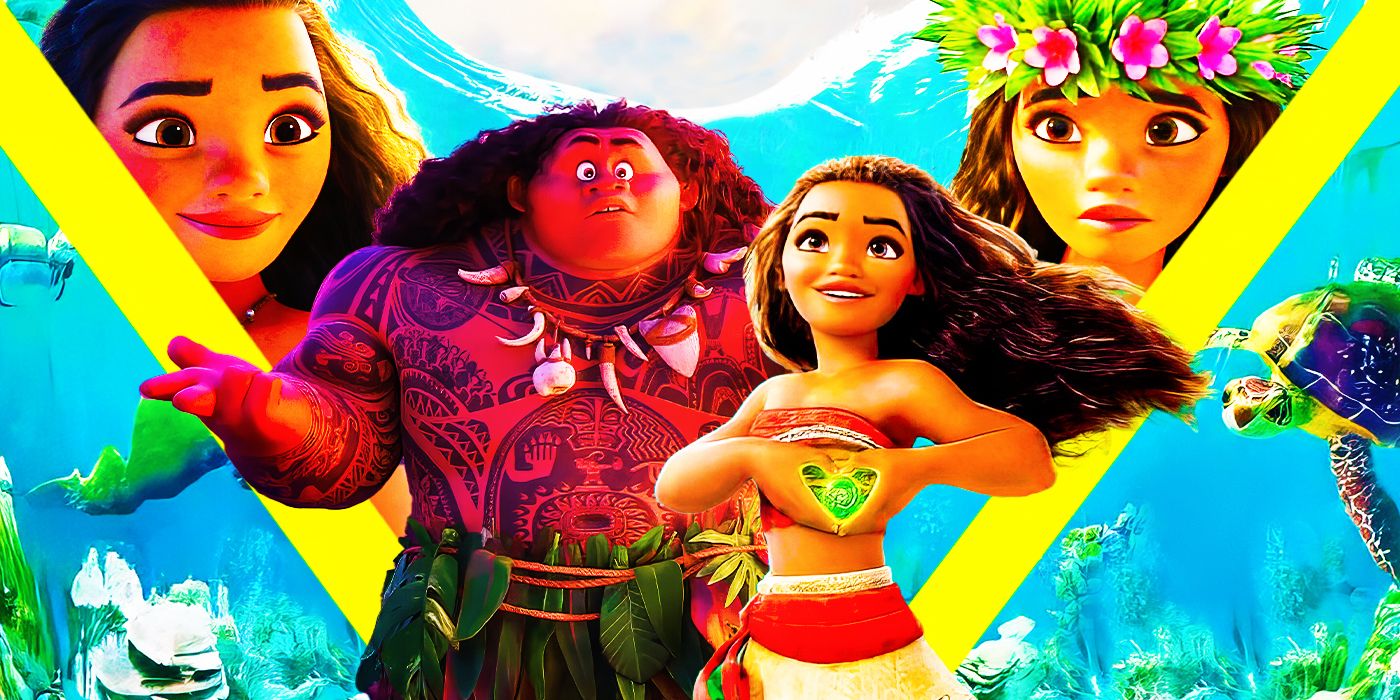 As of writing, Johnson is the only actor confirmed to reprise his role for the live-action remake. It was previously confirmed that Auli'i Cravalho, who portrayed the titular character in the original, will not be returning to the role, instead serving as an executive producer. In terms of returning crew members, Miranda will be in charge of the movie's soundtrack, having already worked on the 2016 original.
Related: The Rock Needs Live-Action Moana Even More Badly Than Disney Does
The story of the live-action version will likely follow the same beats as the animated original. This means Moana will be shown going on a quest to save her people by returning Te Fiti's heart, soon accompanied by Johnson's Maui in her journey. Because of the strong likelihood that the story stays the same, familiar lines and songs – such as "Your Welcome" – will make appearances in the film.
Given how many live-action remakes Disney has produced in recent years, Moana can learn from other movies' mistakes by embracing its animated identity while presenting a new take on the story. While it will likely have some differences, Johnson's filming confirmation with a rendition of a song from the original indicates the heart of the first movie will remain intact. It remains to be seen just how similar or different the movie will be when it comes to theaters in 2025.
Other upcoming Disney live-action remakes include Snow White, Lilo & Stitch, and Hercules.
Source: The Tonight Show/Twitter