Highlights
One Pokemon GO player experienced incredible luck after encountering three shiny Pokemon—Cubchoo, Pineco, and Koffing—in just four minutes.
Shinies have been a sought-after feature in Pokemon GO since 2017, when Niantic first started adding them to its hit mobile game.
The chance of encountering three shinies out of six Pokemon is 1 in 6,249,865. This particular haul was slightly more achievable because it included Pineco, which has an elevated chance of being shiny in Pokemon GO.
One Pokemon GO player experienced an astonishing stroke of luck after encountering three shinies—Cubchoo, Pineco, and ​​​​​​​Koffing, in that order—in a span of only four minutes. Their incredible streak serves as a reminder that some Pokemon GO players are bound to experience amazing luck that's extremely difficult to replicate.
Shinies have been part of Pokemon GO since March 2017, when Niantic first rolled out this series staple to its hit mobile game with the introduction of shiny Magikarp and Gyarados. Countless players have been hunting these elusive specimens ever since, whether in pursuit of a specific goal like collecting the best-looking shinies in Pokemon GO, or simply for the thrill of it.
RELATED: Pokemon GO Reveals Season 13 Community Day Dates
Six and a half years later, few fans can say that they managed to go on a Pokemon GO shiny streak that wasn't helped by dedicated events like Community Days, which boost the spawn rates of some such creatures. Fewer still are those that succeeded in capturing multiple non-CD shinies within minutes of one another. However, that's precisely what Reddit user Sea_Raisin9297 achieved on November 13, when they secured three shinies in a span of just four minutes.
During this incredibly fortunate period, the player captured six Pokemon in total, half of which ended up being of the ultra-rare variety. It all started with a shiny Cubchoo, which was followed by regular-looking Panpour, Shellos, and Breloom, before the player encountered two more shinies in a row: Pineco and Koffing.
The Chance of Getting 3 Shines From 6 Pokemon GO Spawns Is 1 in 6 Million
While shiny chances in Pokemon GO vary by species, the average odds of any given creature having an alternate color are roughly 1 in 500, or 0.2%. Encountering two consecutive shinies is a much rarer event with a 0.0004% chance of happening, which comes out to 1 in 250,000. But even those odds seem achievable compared to the chance of getting three shinies out of six, which is 0.00001592%, or 1 in 6,249,865.
That said, this particular haul was a bit more feasible than that, not least because Pineco has an elevated chance of being shiny in Pokemon GO. Although Niantic isn't in the habit of sharing the game's official spawn rates, over half a decade's worth of extensive player testing indicates that the odds of getting a shiny Pineco are about 1 in 64, or 1.5%. Even so, Sea_Raisin9297 can still consider themselves to be extremely fortunate, especially given how Pokemon GO is much more likely to frustrate players with elusive shundos than surprise them with three shinies in four minutes.
​​​​​​​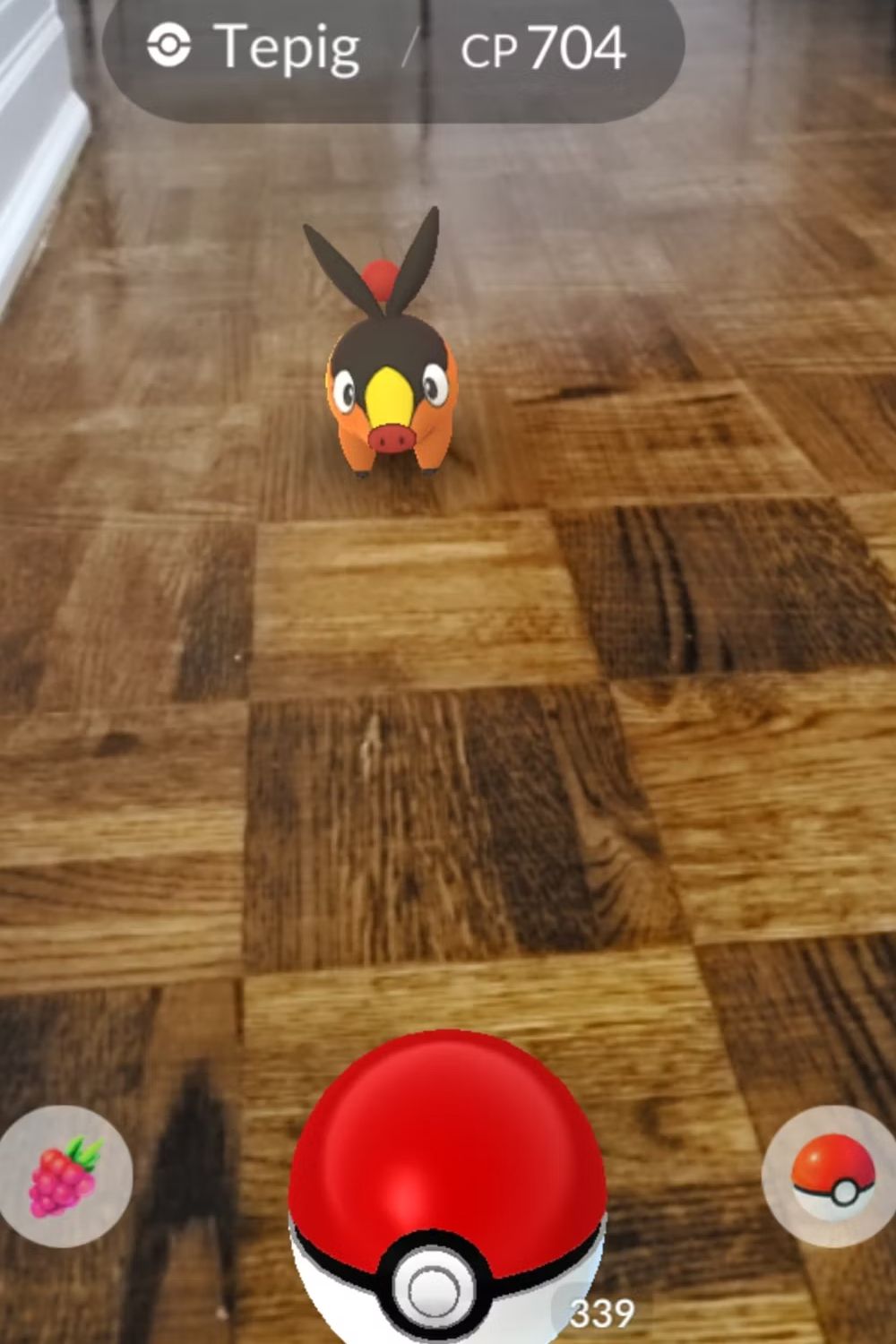 After a test run via an April Fools' joke on Google Maps, Pokemon GO was released to the public in the summer of 2016. The AR mobile app saw unparalleled success and continues to be one of the largest mobile games in the world, pulling in billions for developer Niantic.
Franchise

Pokemon

Platform(s)

iOS, Android

Released

July 6, 2016

Developer(s)

Niantic, The Pokemon Company

Publisher(s)

Niantic

Genre(s)

Augmented Reality

Multiplayer

Online Multiplayer

Engine

Unity