The Big Picture
Ridley Scott sees Joaquin Phoenix's character Commodus in Gladiator as the most sympathetic person in the movie due to his tragic backstory and the neglect he faced from his father.
Commodus' bitterness is evident throughout the film, adding depth to the story and making it a classic that can be revisited.
The highly anticipated Gladiator 2 is currently in production, directed by Ridley Scott and set to be as grand in scale as the original, with an impressive cast.
If you decide to rank the villains that Joaquin Phoenix (Joker) played across his career, you're bound to put Gladiator's Commodus somewhere. However, the modern classic's director Ridley Scott might disagree with you. In an interview with Deadline to promote his newest film Napoleon, the filmmaker revealed that he doesn't see Phoenix's ruthless character as a villain at all.
During the interview, Scott mentioned that Commodus' tragic backstory makes him as much a victim as Russell Crowe's Maximus. Of course, there can be all sorts of victims in a story, but the director has analyzed the character for so long that he even appreciates where he's coming from:
"I saw him as the most sympathetic character of all, in Gladiator. He was a product of neglect, total neglect of a father that he adored. Then finally in the film, the father would say, I'm going to neglect you even further. You will not be the prince of Rome. And then the father realizes in his old age that he needs some form of absolute. So he does something fatal. He kneels before the boy asking for forgiveness. That was fatal because the boy has never seen his father ask for that kind of close discussion. So he suffocates him. So from that moment on, I thought Joaquin was the most sympathetic person during the movie. What he did and what followed, what came out of it, the nature of it had been created by his father."
Commodus' Bitterness In 'Gladiator' Reinforces Ridley Scott's Vision
Indeed, throughout Gladiator you can see that a lot of Commodus' actions have a bitterness that's not necessarily directed at Maximus. At the same time, this kind of take is exactly why movies like Gladiator become cinema classics, because you can always revisit them and take a closer look at some elements that can make the story even richer.
A lot of people will certainly be revisiting Gladiator over the next months, since the highly anticipated Gladiator 2 is slated to premiere in theaters in November 22, 2024. Once again directed by Ridley Scott, the production is gearing up to be as big in scale as the first one, as Collider revealed back in June. The cast from the new Gladiator features Paul Mescal (All Of Us Strangers), Denzel Washington (Equalizer 3), Pedro Pascal (The Last of Us), Fred Hechinger (The White Lotus), Joseph Quinn (Stranger Things), May Calamawy (Moon Knight), Connie Nielsen (Gladiator), Derek Jacobi (Good Omens) and Peter Mensah (Spartacus: Blood and Sand).
Considering that Scott also revealed to Deadline that half of Gladiator 2 is finished, we're bound to see a trailer soon. Stick with Collider to watch it as soon as it gets released.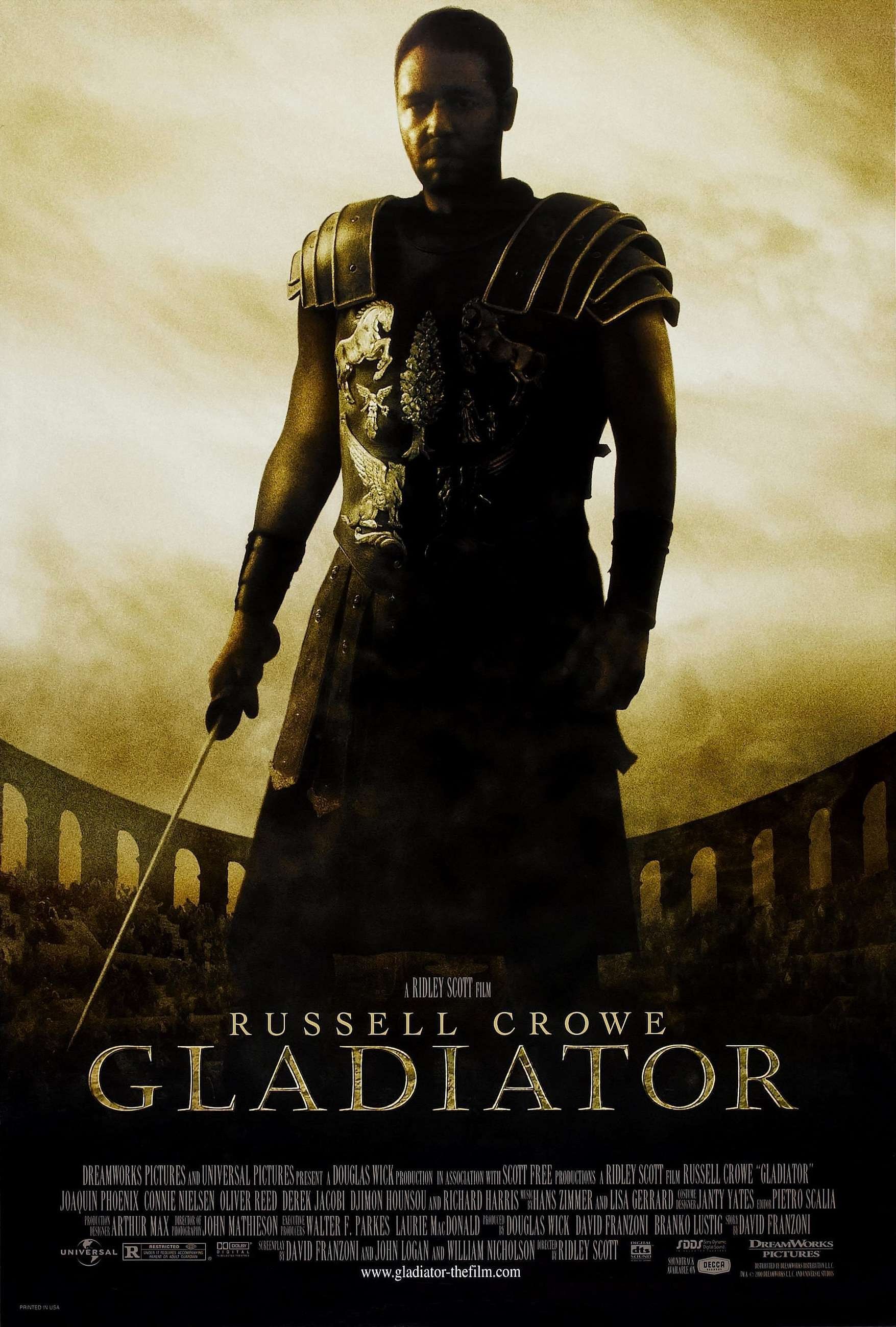 A former Roman General sets out to exact vengeance against the corrupt emperor who murdered his family and sent him into slavery.
Release Date

May 5, 2000

Director

Ridley Scott

Cast

Russell Crowe, Joaquin Phoenix, Connie Nielsen, Oliver Reed, Richard Harris, Derek Jacobi

Rating

R

Runtime

155 minutes

Genres

Action, Adventure, Documentary, Drama

Writers

David Franzoni, John Logan, William Nicholson