There are a ton of items in My Time At Sandrock, and players have very little space to store them all in. Inventory management becomes a major issue once more of the game gets unlocked, and juggling items around can get tiring very quickly.
RELATED: My Time at Sandrock: Where to Find Copper
Thankfully, inventory expansion in My Time At Sandrock is a simple and convenient process. There are some important things to know about this, however, and this guide aims to explain all of them.
How to Increase Backpack Size in My Time At Sandrock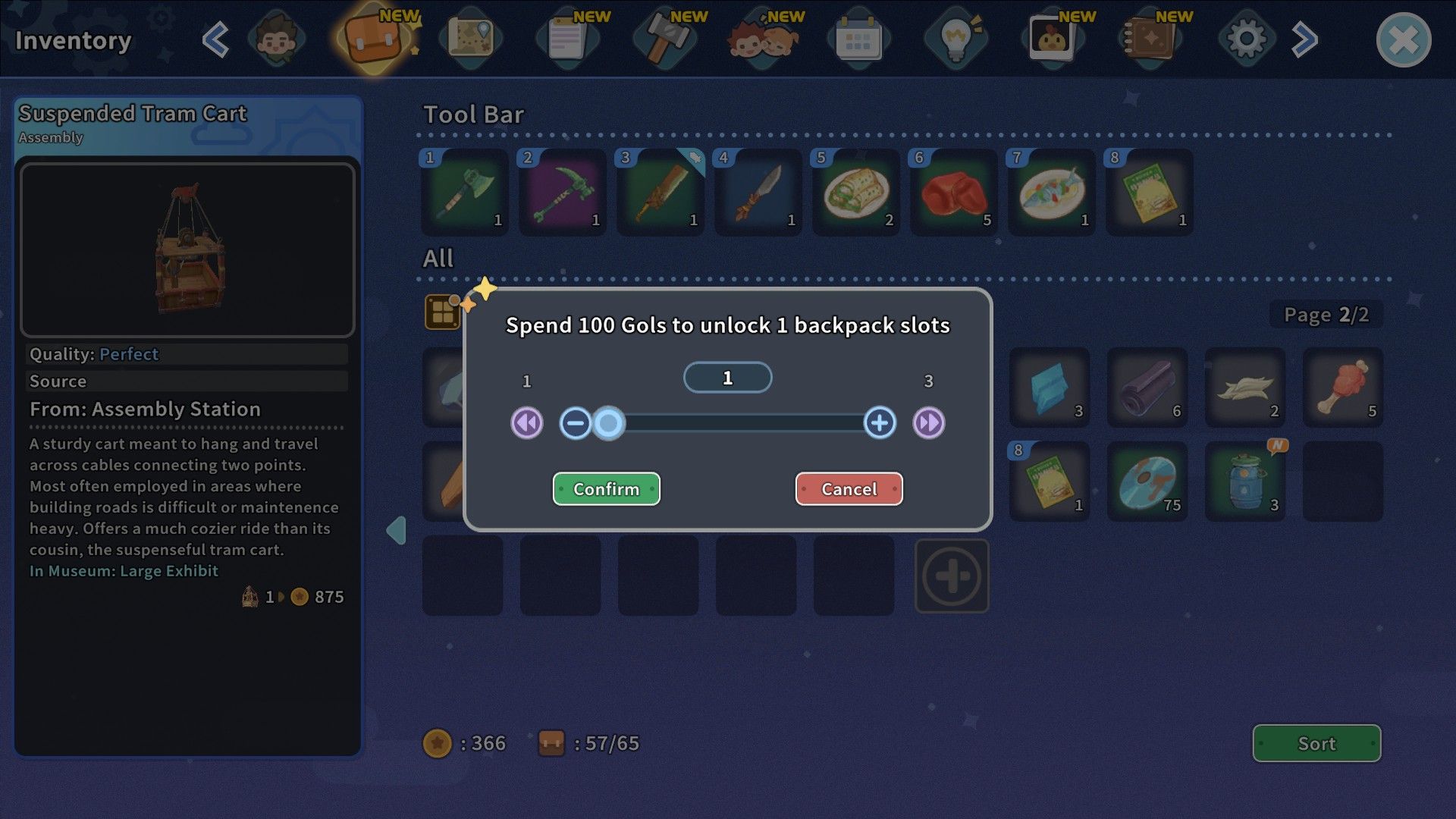 To get more backpack slots, open up the inventory screen and click on the Plus button on the very last box of the slot rows. This will open up a window prompting players if they want to purchase extra inventory space. Adjust the slider according to the desired number of extra slots, then click Confirm to complete the purchase.
The default backpack has enough slots to get players started early on, but the need for more space will quickly become apparent, especially once the Eufaula Salvage Abandoned Ruins becomes available. Players will often find themselves pressed for inventory space once they start exploring the world outside of Sandrock. Luckily, inventory expansion can be done anywhere and at any time so long as they have the money for it.
The extra inventory slot cost increases gradually as players get more backpack space. At first, slots cost only 10 Gols each. Eventually, this will reach 100 Gols and beyond. Simply making more money is the most straightforward solution to this, but for those who don't have the buying power just yet, it's better to learn how to better manage their inventories first.
RELATED: Best Skills in My Time at Sandrock
These are some generally good rules of thumb when sorting through items:
Make sure to have space for an axe, a pickhammer, and up to two weapons of choice (one ranged, one melee).
Always leave behind incomplete museum relics in storage boxes.
Always sell or store books in bookshelves.
Bring only a limited variety of consumables.
Throw away consumable items like Throwing Rocks and Bait unless they are necessary.
Mine, salvage, and gather with purpose — focus on keeping only a few items at a time.
Speaking of storage, players can get larger containers from vendors in town. Wooden Storage units (20-slot chests) can be bought from By The Stairs General Store near City Hall while Large Storage Boxes are sometimes sold by the wandering merchant.
Furniture like tables, wardrobes, cabinets, and shelves can also be used to store specific items like clothes, jewelry, books, and even food. Considering building some of these to add some life and personality to the house's interior.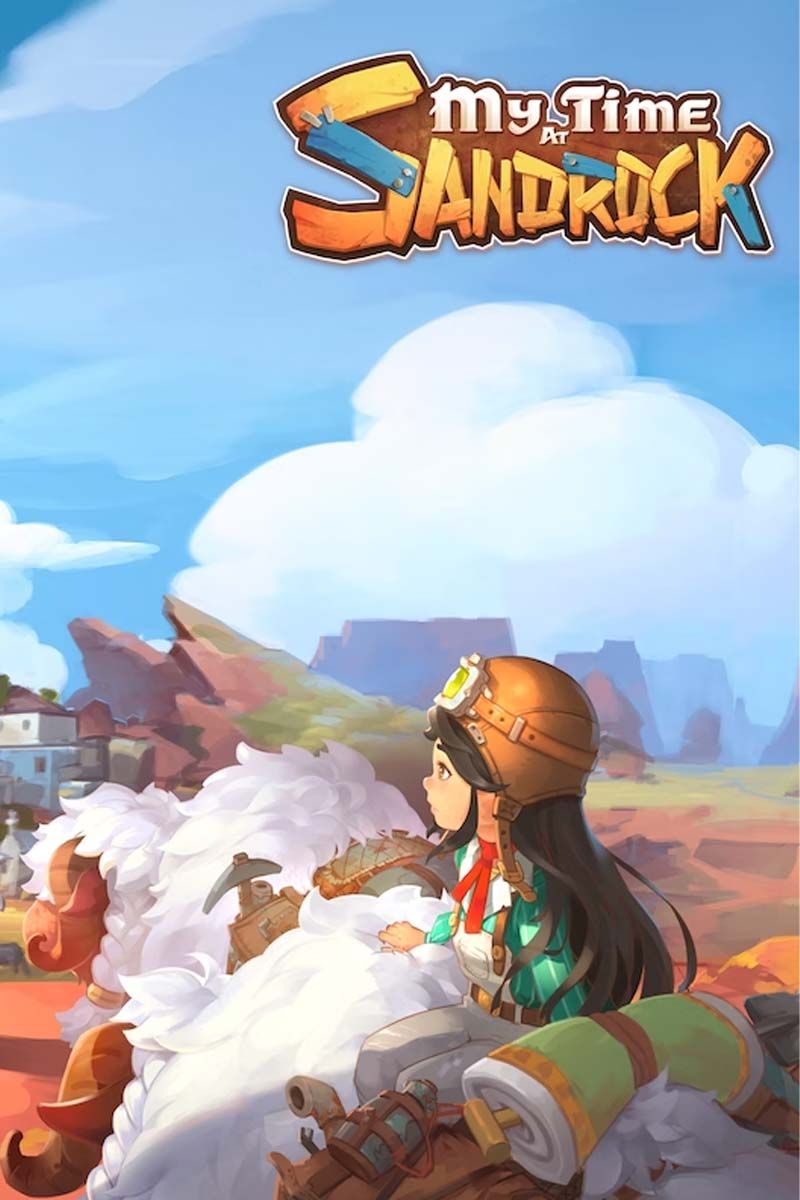 Developer(s)

Pathea Games

Publisher(s)

Pathea Games

Genre(s)

RPG, Simulation