Highlights
Nintendo Switch has become the go-to platform for indie games since its launch in 2017, with titles like Stardew Valley and Shovel Knight thriving on the console.
Blade Chimera, Moonstone Island, and On Your Tail are three impressive indie titles coming to the Switch as timed console exclusives in 2024, showcasing the console's commitment to indie game fans.
These indie titles will be exciting additions to the Switch's already impressive lineup, as the console gears up for a potential successor.
Nintendo has announced that impressive-looking new indie titles, Blade Chimera, Moonstone Island, and On Your Tail, are all coming to the Switch as timed console exclusives in 2024. Due to the device's hybrid form factor, blending the home console experience with on-the-go gaming, the Nintendo Switch has been an ideal home for indie games since it launched in 2017. Games like Stardew Valley, Shovel Knight, and Celeste, just to name a few, have all flourished on the Switch over the years.
For decades, Nintendo has become known for its impressive catalog of iconic IP, but the Switch has committed to being a favored destination for indie game fans as well. In fact, some of the best indie games on the Nintendo Switch are simply some of the console's best titles. Not to mention, many indie titles have experienced record-breaking sales on the console's eShop. For those reasons, Nintendo is often able to get its hands on exciting new titles from indie developers first.
RELATED: Nintendo Switch Exclusive Game Is Getting Delisted on November 30
During a recent Indie World Showcase, Nintendo announced that Blade Chimera, Moonstone Island, and On Your Tail are all headed to the Switch in 2024 as timed exclusives. All in all, the just over 20-minute showcase highlighted over a dozen indie games coming to the Nintendo Switch in the next year, with the aforementioned trio being exclusive to the console for an undisclosed period. Along with a lost GBA game making a comeback on the Switch and Outer Wilds' Switch announcement, these were some of the biggest reveals of the showcase.
Newly Announced Nintendo Switch Timed Exclusives List
Blade Chimera
Moonstone Island
On Your Tail
Blade Chimera is a sidescrolling 2D action title with a stunning, retro pixel art aesthetic. The indie title looks to be inspired by classic Castlevania games but offers some new ideas when it comes to combat and traversal. Moonstone Island, on the other hand, is a current Steam game like Stardew Valley and Pokemon that's already getting great reviews. In addition to its life sim elements borrowed from Stardew Valley and its Pokemon-inspired monster-collecting mechanics, the game blends the exploration of The Legend of Zelda with the deck-building and battling aspects of Slay the Spire.
Lastly, there's On Your Tail, an adventure detective game that follows an anthropomorphic cat, Diana. While many indie titles opt for the throwback art style reminiscent of the 16 and 32-bit eras, On Your Tail is a fully 3D game set in an idyllic seaside village. The sleuthing title also incorporates sim life elements such as fishing and town exploration.
Before the new year has even started, the Switch already has some stellar-looking first-party Nintendo games lined up for 2024, but indie titles such as these will help to bolster a quietly exciting release calendar. The Switch presumably looks to wind down before its still yet-to-be-announced successor is potentially shown off, but these new games look to give the wildly successful console a proper send-off.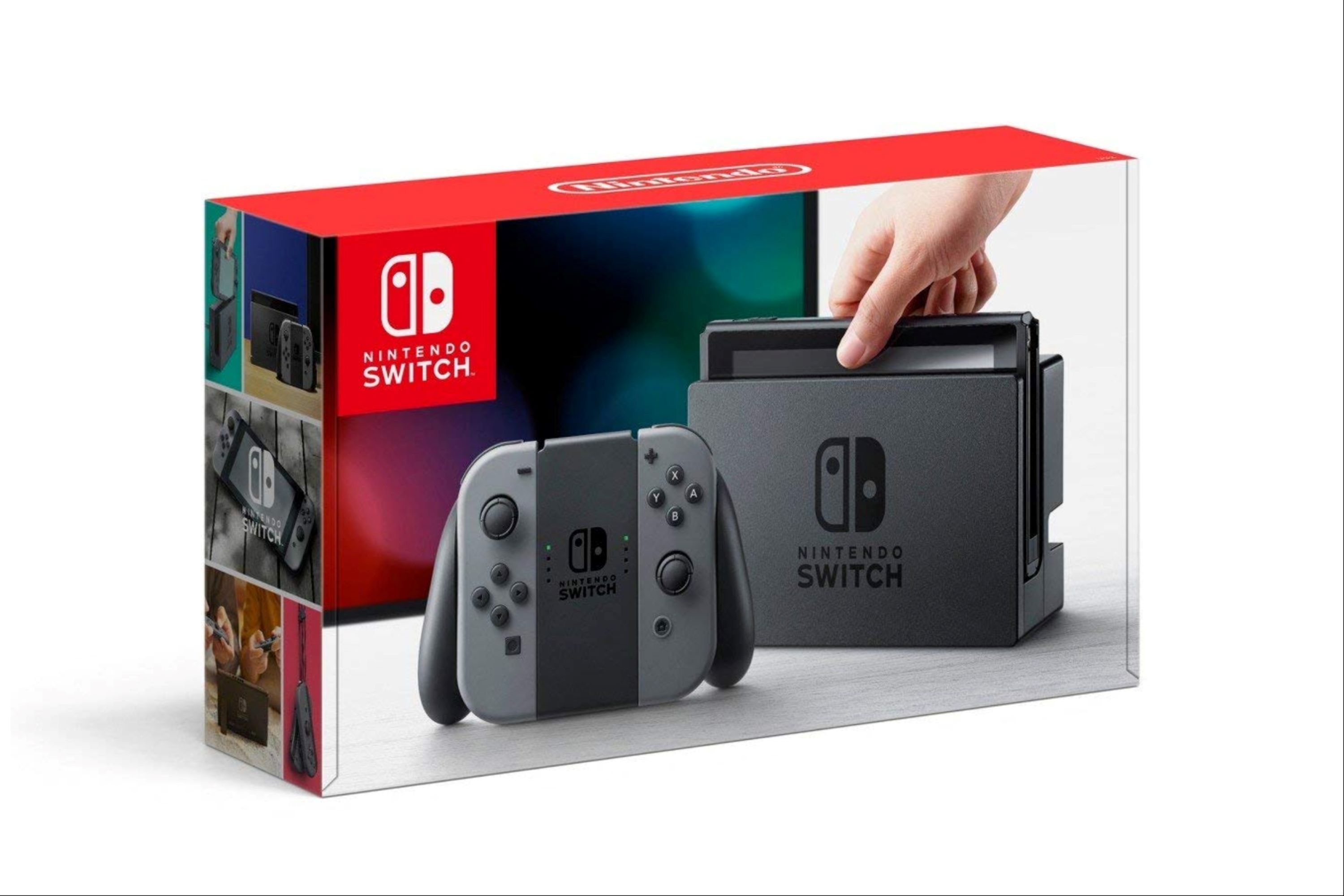 Nintendo Switch
The Nintendo Switch is a hybrid portable and home console that aims to be the only gaming system anyone needs. The hybrid controller is an undisputed success because it provides a high degree of portable visual quality and converts easily into a home console.