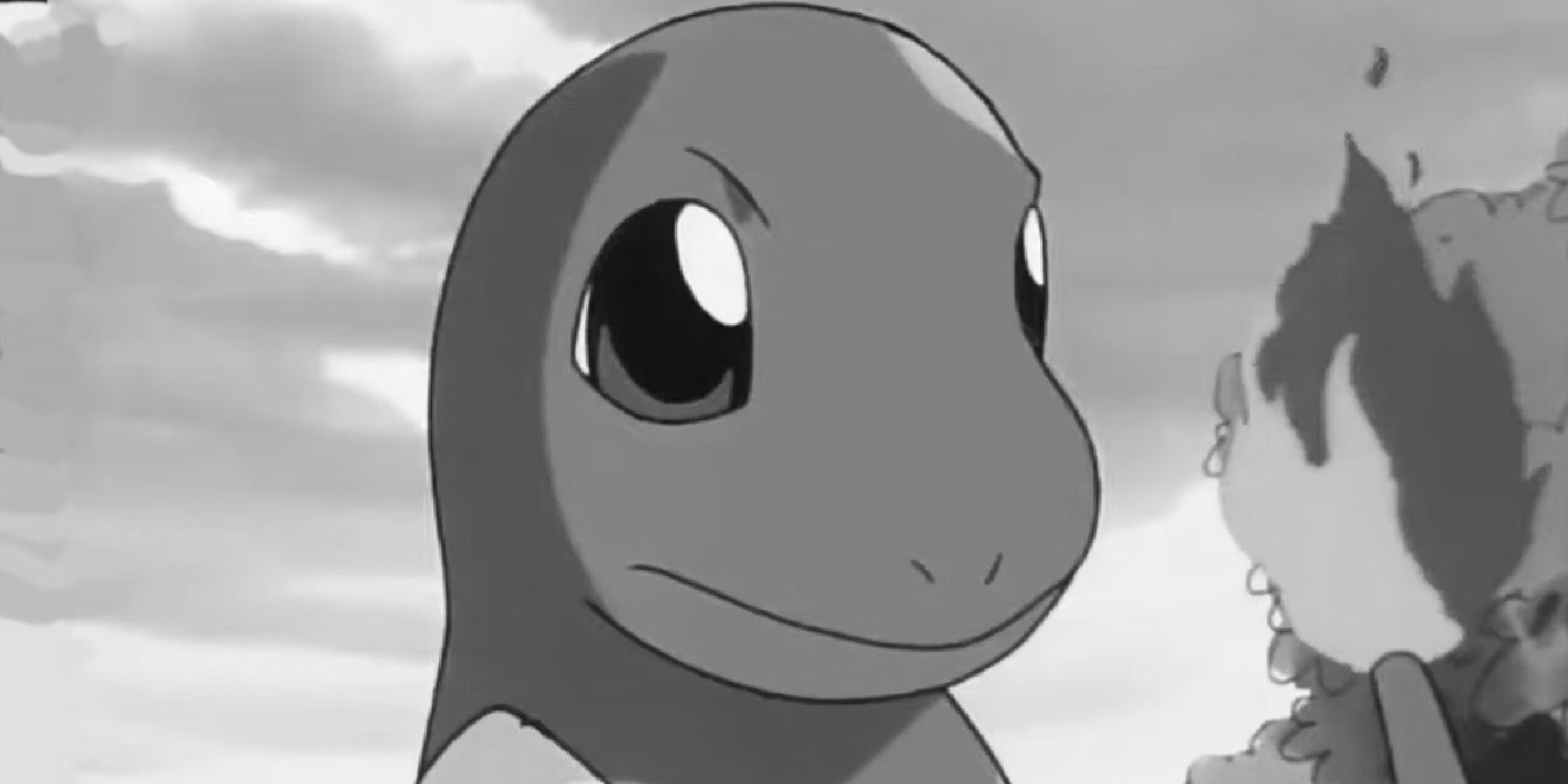 Highlights
A talented artist has created emo-style versions of Charmander and its evolutions, taking the typically cheerful Pokemon in a moodier direction.
Fans have praised the artist's attention to detail, including the inclusion of other Pokemon like Gastly, Haunter, and Gengar in the artwork.
While Charmander and its evolutions are usually not associated with darkness, the artist's drawings successfully depict what an emo version of the Fire starter line would look like.
Pokemon is usually a bright and cheery franchise, but one fan is embracing the dark side by creating emo versions of Charmander and its evolutions. Charmander was introduced in the original Pokemon Red and Blue as one of three starter Pokemon that players could choose from, and served as a sort of high-difficulty option when facing off against the game's first two Gym Leaders. As players continue their journey through the Kanto region, Charmander grows into larger and stronger forms, first evolving into Charmeleon at level 16 and then becoming Charizard at level 36.
Given how prevalent they are in both the Pokemon games and tie-in anime, Charmander and its evolutions are among the most popular Pokemon in the franchise – and fans have often shared impressive artwork of the cute, fire-breathing salamander and its larger forms. This includes drawings and wood portraits of Charmander, glowing light box art of the three Fire evolutions, and even life-size LEGO sculptures. There have even been fan-made variants of Charmander that re-imagine it as an Ice type, fusions between it and other Pokemon like Gastly, and crossovers with other franchises like Harry Potter and Digimon.
RELATED: Adorable Pokemon Fan Art Fuses Charmander and Gastly
A talented Reddit artist by the handle of AncapNikolai is taking the normally cheerful Charmander in a much darker and moodier direction by drawing emo-style variants of it and its two Pokemon evolutions. These drawings, which AncapNikolai posted on r/pokemon, feature a depressed Charmander visiting a grave while wearing a black t-shirt and sporting disheveled black hair, an angry Charmeleon practicing guitar in its room, and a much older Charzard rocking out onstage with longer black hair.
In the comment section of AncapNikolai's Reddit post, fans have joked about mid-stage evolutions like Charmeleon being angsty teenagers already and pointed out fun details about Charmander's new emo look. Interestingly enough, all three of AncapNikolai's pictures also feature the original Kanto Ghost-type Pokemon trio, with Gastly accompanying Charmander at the gravesite, a poster of Haunter hanging on Charmeleon's wall, and a Gengar cheering Charzard during its emo rock show. Emo Charmander also has a picture of Cubone's skull on its shirt, itself a tragic reminder of the Lonely Pokemon's deceased Marowak mother.
Indeed, there are already several dark and tragic Pokemon that would lend themselves to the emo archetype, not to mention the Dark-type Pokemon category that was introduced in Pokemon Gold and Silver. Charmander and its evolutions usually aren't among them, but AncapNikolai has done a great job of showing just what an "emo" version of Kanto's Fire starter line would look like in the Pokemon universe – much to the dismay of any trainers tasked with raising the Lizard Pokemon during its angsty phase.