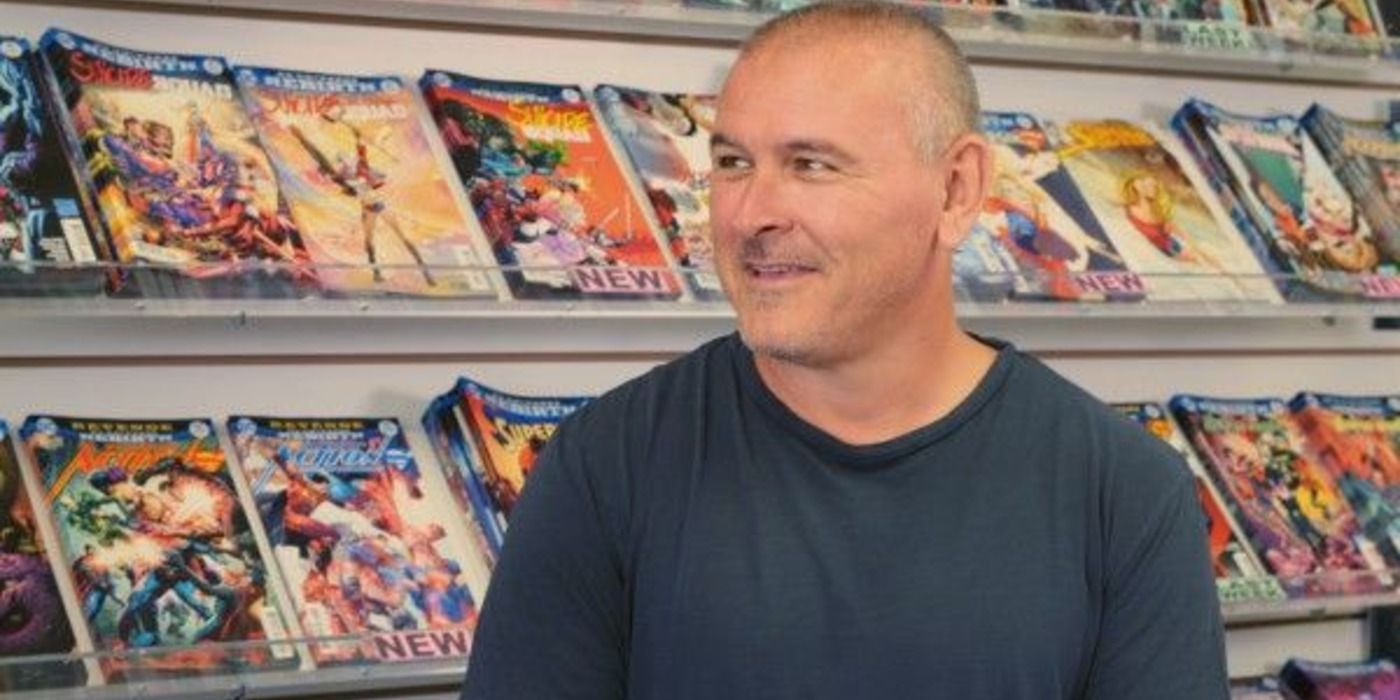 The Big Picture
Director Tim Miller, known for films like Deadpool and Terminator: Dark Fate, is set to direct an adaptation of the comic book Alien Legion for Warner Bros.
The film will be part of Warner Bros.' plan to create a space opera franchise similar to Star Wars, with plot details currently sparse.
Warner Bros. has been pursuing the Alien Legion project for a while, aiming to establish it as a separate franchise from their DC Films, but no release date has been announced yet.
Director Tim Miller has made a name for himself in the world of comic book and action-heavy films, having previously helmed Deadpool and Terminator: Dark Fate, among others. Now, he is getting ready to dive into another comic-to-screen project: Miller is slated to direct an adaptation of Alien Legion for Warner Bros., Collider can confirm. The film will be based on the comic book of the same name originally published by Marvel.
As first reported by TheWrap, Miller will direct the film for Warner Bros. as part of the studio's aim to create a wide-spanning space opera franchise akin to Star Wars. While plot details about the adaptation are slim, one of the comic book's co-creators, Carl Potts, has described the film as "The Foreign Legion in space" as well as "The Dirty Dozen meets Alien." The original comic book series, created in 1983 by Potts, Alan Zelenetz, and Frank Cirocco, followed a business magnate's son, Torie Montroc, who enrolls in a galactic peacekeeping force similar to the French Army's Foreign Legion. The legion is made up of different alien species from across the galaxy, with other characters including the snakelike Sarigar, the four-armed Meico, and the green-hued Juger Grimrod. No casting has been announced.
Don Murphy and Susan Montford will produce Alien Legion for Angry Films, a banner best known for helming the Transformers series for Paramount. Aaron Ryder will also produce the film, while RPC's Andrew Swett will executive produce. Miller himself will likely be comfortable with directing the genre given his propensity for comic book-style films — and action projects in general. Beyond Deadpool and Terminator, Miller executive produced the Sonic the Hedgehog films and also directed the reshoots of Lionsgate's upcoming Borderlands adaptation. Miller's next project is slated to be the Rebecca Ferguson-starring action film Best Served Cold for Skydance.
Warner Bros. Has Been Chasing Alien Legion For a While
Hollywood studios have long been chasing after the rights to an Alien Legion adaptation, and Angry Films has been attempting to finalize the project for years. Murphy and Montford nearly accomplished this goal in 2002 when they set up an adaptation at Dimension Films, but this never panned out. At one point, super-producer Jerry Bruckheimer tried to helm the film for Disney and even had a script written from Games of Thrones' David Benioff — but as with Dimension, negotations eventually fell through.
However, Warner Bros. has reportedly been the studio that has pursued the project the most, given that they seemingly want to helm the beginnings of a blockbuster sci-fi saga. While Warner Bros. is no stranger to comic book adaptations as the owner of DC Films, Alien Legion is reportedly being commissioned as a separate franchise, so don't expect any of the characters to be rubbing shoulders with Batman or Superman anytime soon.
No release window has been given for Alien Legion, given that the project is in very early development.