Summary
Courteney Cox pays tribute to Matthew Perry, her co-star on Friends, with a heartfelt Instagram post.
Perry's character, Chandler, was the husband of Cox's character, Monica, on the long-running sitcom.
Perry was found dead on October 28.
Friends star Courteney Cox shares an emotional tribute to Matthew Perry. Cox played the controlling but lovable Monica on the long-running sitcom opposite Perry as the sardonic Chandler, Monica's eventual husband, as part of an ensemble that also included Jennifer Aniston as Rachel, David Schwimmer as Ross, Lisa Kudrow as Phoebe, and Matt LeBlanc as Joey. On October 28, Perry was found dead in his hot tub at the age of 54.
On Instagram, Cox posted a heartfelt memorial for Perry, honoring the memory of the late Friends cast member. See it below:
In the post, she shared a clip of the scene where Monica and Chandler are almost discovered after spending the night together ahead of Ross' wedding. She revealed that, "before we started rolling, he whispered a funny line for me to say. He often did things like that. He was funny and he was kind."
Chandler & Monica's Relationship Was The Heartbeat Of Friends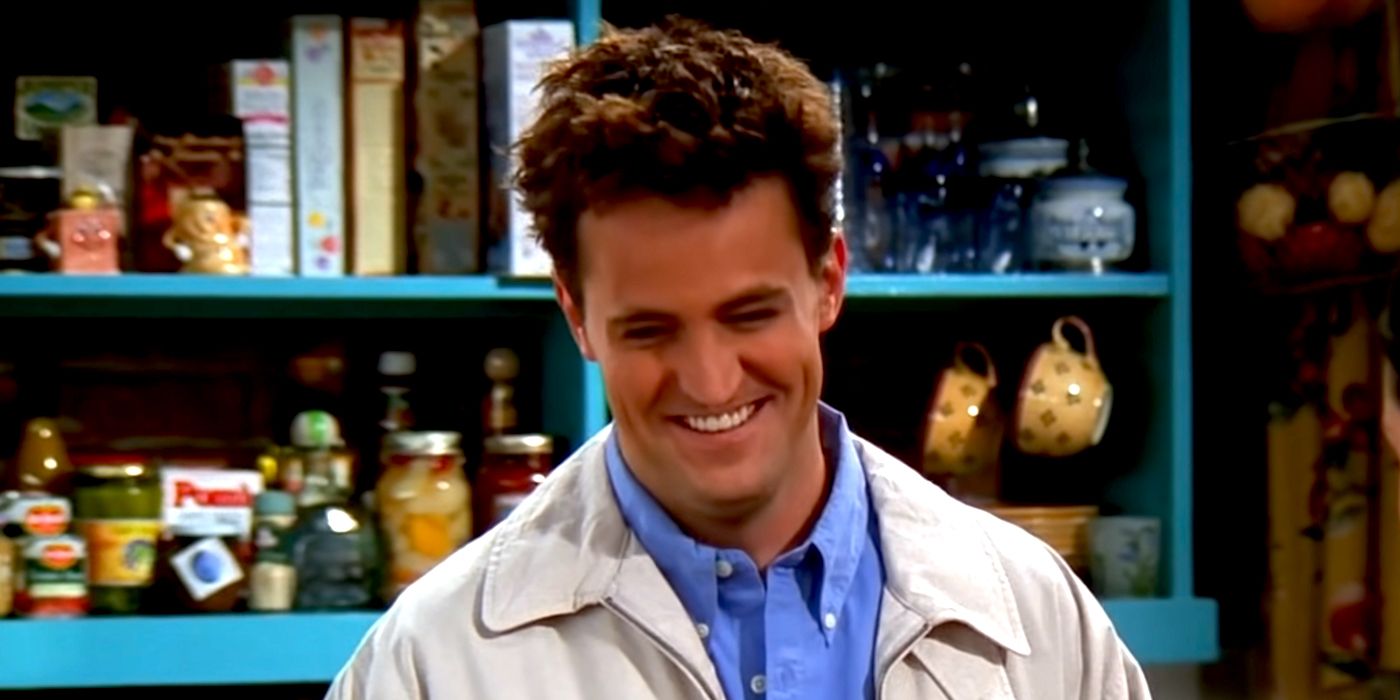 While all the Friends stars released a joint statement following the announcement of Perry's death, they have also been releasing personal tributes in their own time. Cox's tribute is all the more touching because of Monica and Chandler's relationship on Friends, which began in the season 4 episode from which Cox shared a clip. The pair spent many scenes working together, both alone as a duo and as part of the group, especially in the later seasons.
The relationship between the two characters is not the most well-known from the show. That honor would likely belong to Ross and Rachel, the famous on-again-off-again coupling that kept viewers guessing over the course of all ten seasons. However, because Monica and Chandler's relationship was the most consistent romantic pairing of any two Friends characters, they grew to become the heart of the show's romantic storylines as they got engaged, married, and overcame complications with having children.
Monica and Chandler finally got married at the end of Friends season 7 in 2001.
Monica and Chandler's importance to the world of Friends is exactly why Cox's tribute is so meaningful. As a duo, both as characters and performers, Cox and Perry provided a great deal of heart to one of the most iconic television sitcoms of all time. While Perry may be gone, he will not be forgotten.
Source: Courteney Cox/Instagram



Release Date:

1994-09-22

Cast:

Jennifer Aniston, Courteney Cox, Lisa Kudrow, Matt LeBlanc, Matthew Perry, David Schwimmer

Genres:

Comedy, Drama, Sitcom

Seasons:

10

Story By:

Marta Kauffman

Writers:

David Crane, Marta Kauffman

Network:

NBC

Streaming Service:

NBC

Franchise(s):

Friends

Directors:

David Crane, Marta Kauffman

Showrunner:

Marta Kauffman