Summary
Justin Hammer's failed attempt to replace Iron Man with his own version of the suit led to his villainous actions in Iron Man 2.
Hammer's prototype craft, designed to be an Iron Man substitute, failed miserably in combat, leading to his humiliation and damaged relationship with the military.
Hammer's desperation to take down Tony Stark stemmed from his own insecurities and the need for a guaranteed win, which he believed Ivan Vanko could provide.
Iron Man fans are well aware of the thorn Justin Hammer was in Tony Stark's side in the early days of the MCU – as shown in the film Iron Man 2 – but, as it turns out, movie fans don't know the half of it. As revealed in a prelude comic filling in the gaps between the events of Iron Man and Iron Man 2, it's revealed that Justin Hammer tried to replace Iron Man even before the MCU sequel film.
Justin Hammer made his MCU debut in Iron Man 2 as the CEO of Hammer Industries, a weapons contractor to the U.S. military that filled the role left vacant by Stark Industries after Tony Stark vowed to stop making weapons. However, weapons production wasn't enough for Hammer, as he wanted his own version of the Iron Man suit to sell to the military, which led him to align himself with the main villain of the film, Ivan Vanko aka Whiplash.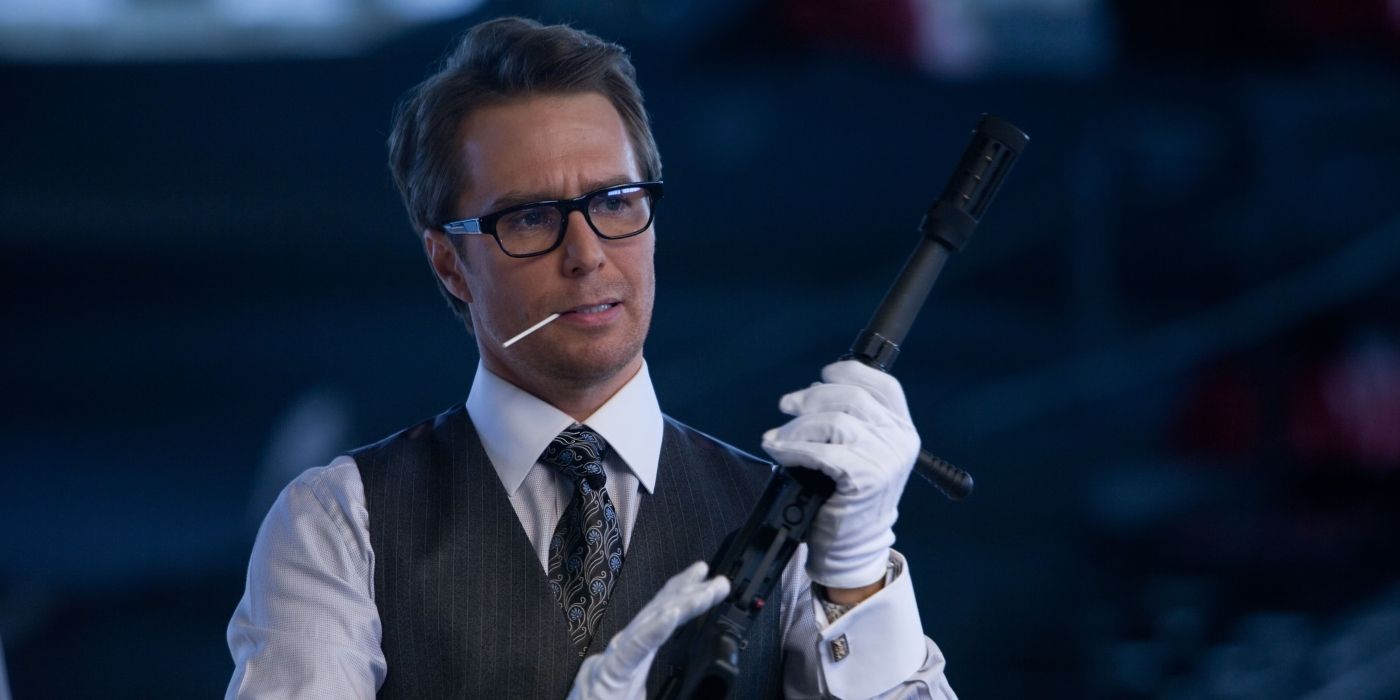 In the end, Hammer was arrested for the crimes he committed alongside Whiplash (including and especially breaking him out of prison/killing a man to do it). But even before Hammer put a plan into place to not only attempt to rip off Iron Man's tech, but threaten Tony Stark's very life in the process, he was actively trying to replace the founding Avenger with another piece of tech that MCU fans never saw.
MCU's Justin Hammer Built a High-Tech Aircraft To Replace Iron Man
In the three-issue MCU Prelude series Iron Man 2: Public Identity by Joe Casey, Justin Theroux, Barry Kitson, and Ron Lim, Tony Stark is truly making a name for himself as the world-class hero Iron Man. Meanwhile, the U.S. military is growing increasingly frustrated with Tony's complete disregard for protocol. So, General Thaddeus Ross decides to hire Justin Hammer – who is fully malleable if the price is right – to prove that America didn't need Iron Man.
In that effort, Hammer unveiled a one-man craft that looked more like an Iron Man spaceship than an Iron Man suit. But, it was locked and loaded with pretty much all the same gadgets, and therefore would do nicely as an Iron Man substitute – if it worked, anyway.
Hammer's Pre-Iron Man 2 Failure Explains His Villainous MCU Actions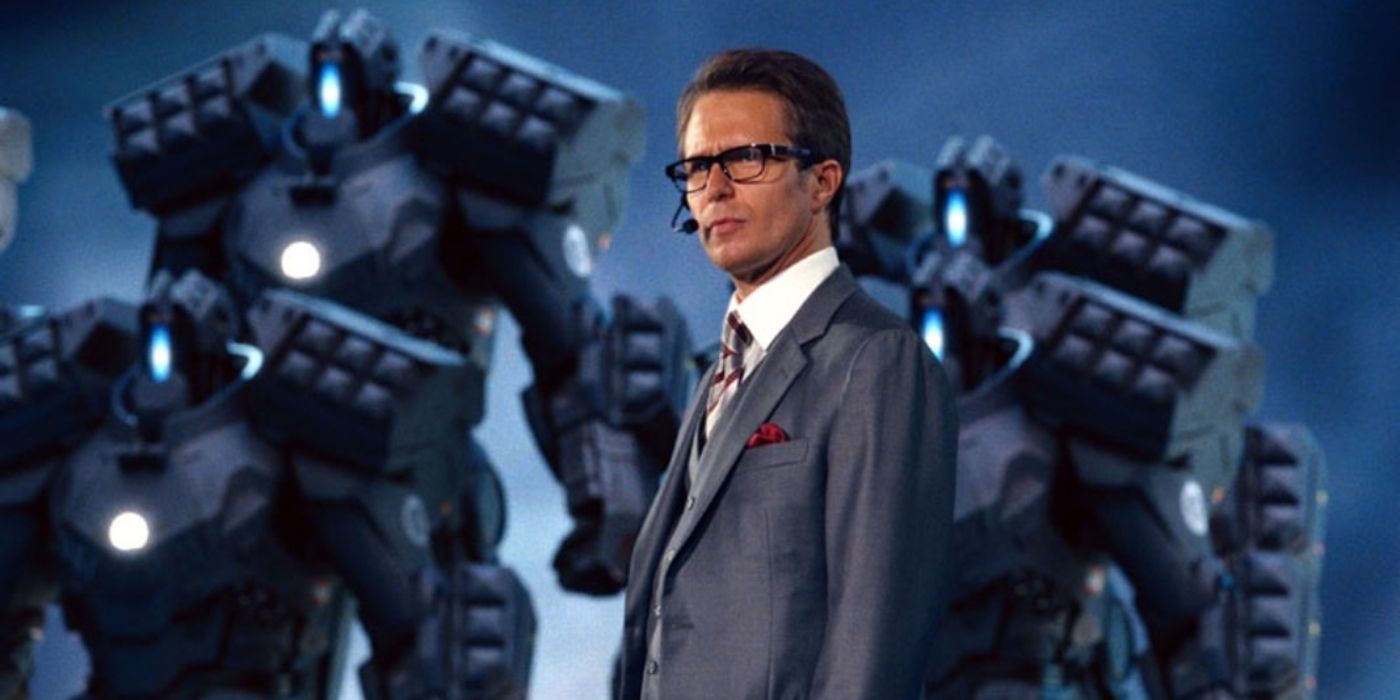 The Hammer prototype craft failed miserably when it was used during an actual combat mission. Not only did it crash-land in enemy territory, but it failed to protect the pilot from the Ten Rings soldiers who bombarded the craft. To make matters worse, Iron Man himself was the one who was called in to save the pilot, and he even did so without any casualties on either side, which only further proved how much more precise and overall better his suit was than Hammer's aircraft. In other words, Iron Man absolutely humiliated Justin Hammer and injured his relationship with the military, potentially costing him future government contracts. So, it makes sense that Hammer would go full-villain in Iron Man 2, as nothing short of a complete and total comeback (especially if it coincided with Tony Stark's downfall) would renew trust in his weapons company.
This prelude comic explains why Justin Hammer was so determined to take Tony Stark down in Iron Man 2, while also revealing why he needed Vanko: Hammer's ideas/designs weren't good enough, and he needed a guaranteed win to beat Tony – something Hammer believed Ivan could deliver. Everything this comic elaborated on and explained was rooted in Justin Hammer's failed efforts to replace Iron Man before the events of the MCU's Iron Man 2.