Highlights
Despite being highly anticipated, Starfield has received criticism for its lack of immersion, repetitive content, and lack of polish, and was not nominated for Game of the Year at the Game Awards.
Starfield's player base on Steam has been declining rapidly, losing 66% of its players in one month and 39% in the last 30 days, while Skyrim's player base has seen a recent increase.
Factors affecting the player numbers include Starfield being available on Xbox Game Pass, which means many players are not using Steam, and the lack of official mod support for Starfield compared to Skyrim. However, Starfield has upcoming updates, including DLSS support and an expansion called Shattered Space.
Skyrim currently has more active players than Starfield on Steam, according to the Steam charts. Skyrim is one of the best Bethesda games, and its enduring popularity has made it surpass the company's latest release despite how eagerly awaited Starfield was.
It's fair to say that Starfield's release was controversial. Starfield sold very well, despite being available on Xbox Game Pass, and currently stands at 83 on Metacritic. On the other hand, several players have criticized its interplanetary exploration as non-immersive, called out its repetitive content, and overall lack of polish. Also, the title was snubbed by the Game Awards, not being nominated for Game of the Year.
RELATED: Starfield Player Points Out Big Problem With Stealth Builds
Now, Starfield currently has fewer gamers playing it on Steam than Skyrim, a game that was released in 2011. At the time of writing, Starfield only had 16,265 players (with a peak of 23,875 in the last 24 hours), against 18,599 Skyrim players (peaking at 22,237). When looking at the data, it's possible to see a clear trend. Starfield peaked at around 330,000 players when it was released, but has been dropping in popularity very quickly since then, losing 66% of its player base in one month, and then 39% in the last 30 days. Skyrim is following the opposite route. It initially lost 18% of its players in September, probably due to the release of Starfield, but gained 7.5% back in the following month, and 2.65% more recently.

While it's quite surprising to see Starfield being behind Skyrim so quickly, some aspects need to be considered, such as the fact that the 24-hour peak of the game is still higher than Skyrim by over 1,000 players and that Starfield is available for all Game Pass subscribers, which means that there are many gamers which are not using Steam to play it. Another significant factor that affects the numbers is that Starfield currently does not have official mod support tools, which are said to be released only in 2024. Skyrim has many excellent mods that make it much more replayable than the space exploration title for many players, though.
Despite its dwindling user base, Starfield has a promising 2024. Not only is the game still being updated, with official DLSS support for PC players coming up this month and the official mod support next year, but there's at least one expansion confirmed for Starfield at the moment. The Shattered Space DLC will be out next year, and bring a new storyline to the game. At the moment, not much is known about the upcoming expansion, though.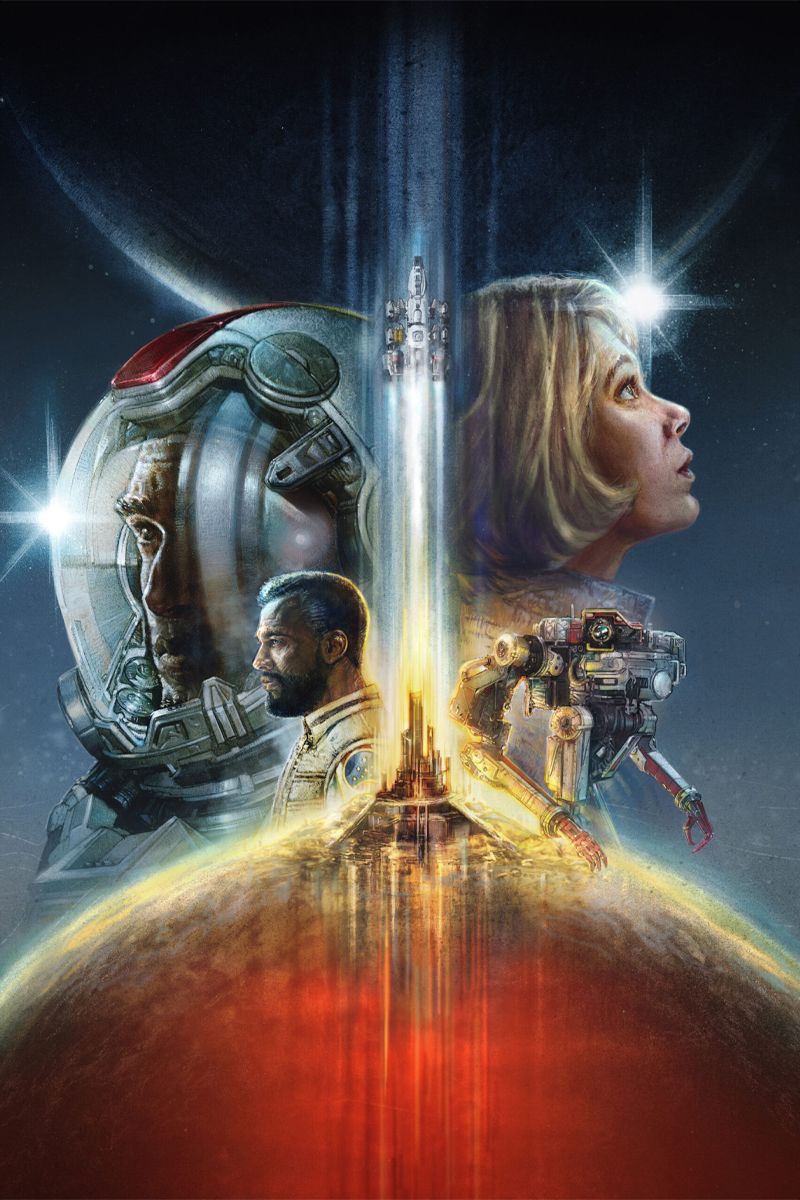 Developed by Bethesda Game Studios, Starfield is a sci-fi action role-playing game where players interact with multiple factions, engage in combat, customize their main character and ship, as well as explore a universe that features over 100 systems and 1,000 planets.
Platform(s)

PC, Xbox Series X, Xbox Series S

Released

September 6, 2023

Developer(s)

Bethesda

Publisher(s)

Bethesda

Genre(s)

Action, RPG