Highlights
A fan discovered an unused Xbox Live free trial card in a copy of Crimson Skies: High Road to Revenge, providing a throwback to the early days of Xbox Live.
Xbox Live was launched in 2002 and played a crucial role in the success of the original Xbox, featuring online functions and built-in broadband support.
The Xbox Live card serves as a nostalgic reminder of how far Xbox has come in terms of online features and gaming options.
An Xbox fan recently discovered an unused Xbox Live free trial card included with a copy of Crimson Skies: High Road to Revenge. While the 20-year-old card is probably useless now, it's a neat little throwback to the early days of Xbox Live.
Microsoft launched Xbox Live in 2002, about a year after the original Xbox was released. However, Microsoft had planned for it to have online functions from the start, with the console featuring an Ethernet port and built-in broadband support. Xbox Live was also one of the reasons that the original Xbox had a built-in hard drive, with Microsoft correctly anticipating that DLC would become a major part of its online services. While Xbox was not the first console to feature online functionality, it is notable for succeeding where earlier attempts failed.
RELATED: Xbox Achievement Contest Can Get You a Real Job
Reddit user backseatdog recently acquired a copy of FASA Studio's Crimson Skies: High Road to Revenge, an Xbox-exclusive aerial combat game from 2003. Inside was an unscratched card for a 12-month trial for Xbox Live. The game and free trial came free with some Xbox consoles as a way to incentivize players to try out the online multiplayer modes. However, while these "starter kit" cards were not exactly rare, it's unusual to find one still in pristine condition 20 years after it was printed.
Crimson Skies is best known for the 2003 Xbox game, but there was also an earlier PC game, and both were based on a tabletop miniatures game from 1998.
The card itself makes for a somewhat amusing look at how far Xbox has come since 2003. It boasts of supporting "Over 70 games," which was no doubt impressive at the time but now seems quaint in a world where online features are standard, and gamers can play thousands of games directly from the cloud. The orange picture of the excited players screaming into their headsets also reflects the advertising sensibilities of Microsoft in the early 2000s.
Is an Original Xbox Live Card Still Useful?
Of course, backseatdog's big question is whether the Xbox Live card is worth anything. A few people suggested that someone might be willing to pay for it as a piece of memorabilia, but there was disagreement about whether the code was still usable. Players can redeem Xbox Live Gold codes for the new Game Pass Core. However, those are usually codes for the version of Xbox Live that launched with the Xbox 360. This card is for the original version of Xbox Live, which Microsoft shut down in 2010.
Still, backseatdog might be able to convince Microsoft's customer support to honor it even after all this time. Even if they can't, it is still an interesting piece of nostalgia for an Xbox fan to stumble across.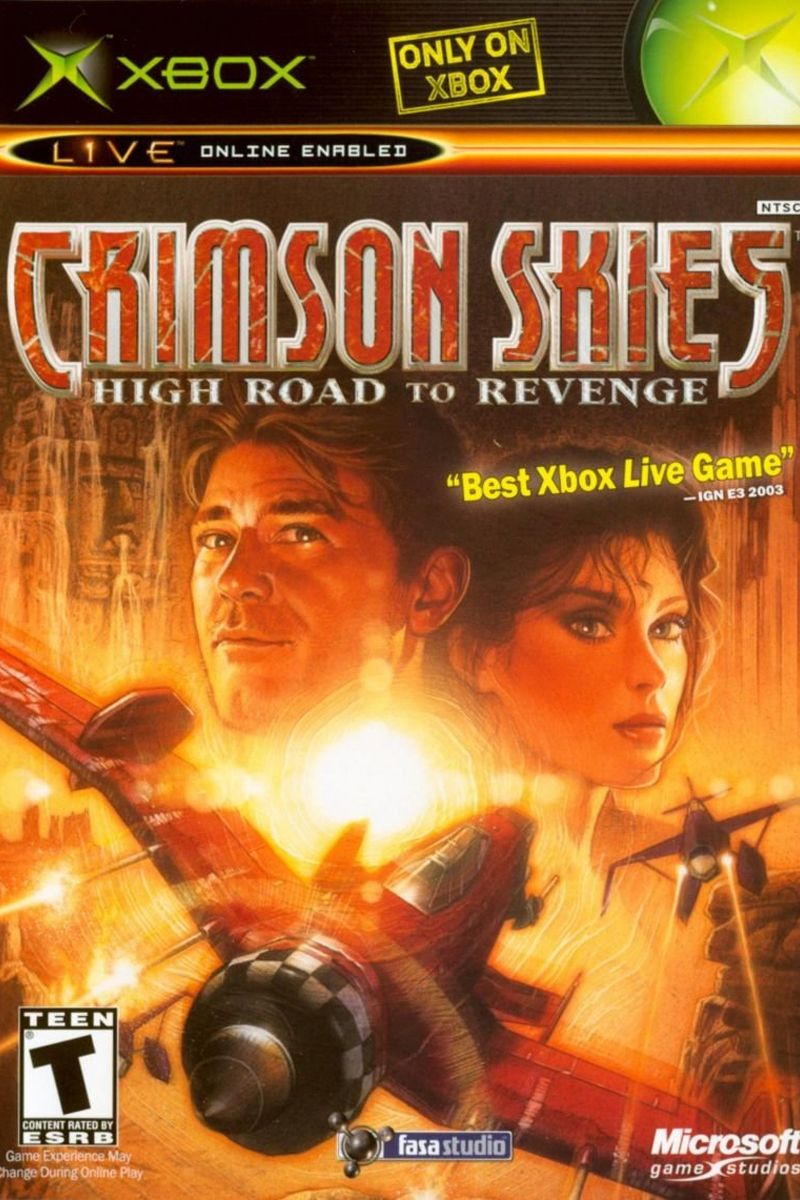 Crimson Skies: High Road to Revenge
Platform(s)

Xbox (Original), Xbox 360

Released

October 21, 2003

Developer

FASA Studio

Publisher(s)

Microsoft Game Studios

Genre(s)

Flight Simulator

ESRB

t