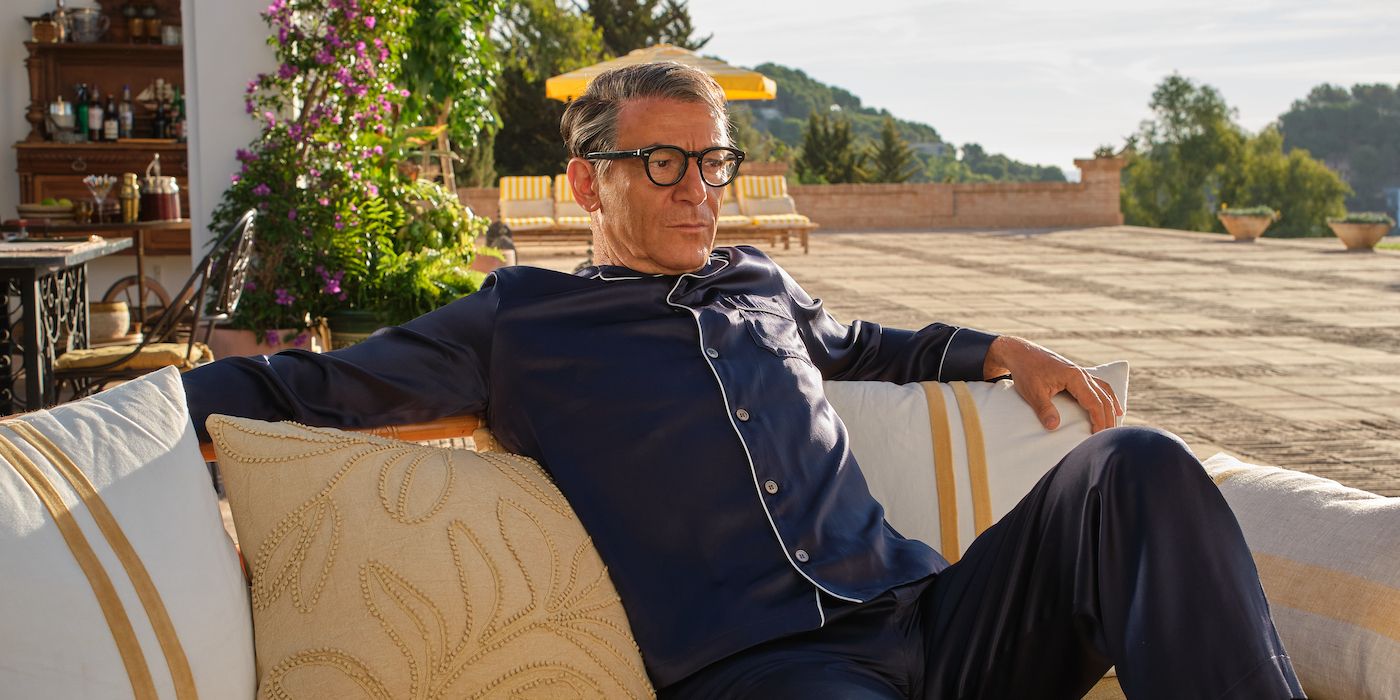 The Big Picture
Cary Grant's journey from poverty to Hollywood stardom is the subject of an upcoming biographical drama series, Archie, starring Jason Isaacs.
The series will explore Grant's early years, stage name, failed marriages, and retirement from the film industry, giving viewers an authentic recounting of his life.
With an impressive cast and involvement from Grant's daughter and ex-wife as executive producers, Archie promises to introduce a new generation to the iconic actor's legacy. Watch the trailer below.
The world may have known Cary Grant as one of the greatest silver screen actors during Hollywood's Golden Age (not to mention his distinctive Mid-Atlantic accent), but only a few know the poverty-stricken Archie who worked his way up to stardom. Born Archibald Alec Leach, the late legendary icon will be the subject of the upcoming biographical drama starring BAFTA-nominated actor Jason Isaacs. With a visually striking look that pays homage to the movie industry's early days, BritBox has finally released the trailer for the upcoming four-part series Archie, showcasing the life and legacy of "The Man Who Became Cary Grant."
Set to premiere on ITV and BritBox International on December 7, the trailer teases what audiences can expect from the forthcoming limited series, showing Grant and the glamorous yet seemingly unhappy life he went on to live despite being celebrated as one of the most iconic actors. The biopic series will explore the Bristol-born actor's early years, his tumultuous childhood, the birth of his stage name, his failed marriages, and his retirement from the film industry. Bridgerton Season 2 actor Calam Lynch will play the young Archie, alongside Oaklee Pendergast and Dainton Anderson. The three will play Archie at different stages of his life, while Isaacs — whose involvement was announced last year — will serve as the all-grown-up Archie, known to many as Grant.
The series is shaping up to be an authentic recounting of Grant's life, with his daughter, Jennifer Grant, and ex-wife, Dyan Cannon, serving as executive producers. Isaacs, who will be portraying the titular icon, is also a well-known actor in his own right; his film credits range from the Harry Potter franchise and 2003's Peter Pan to The Patriot and A Cure for Wellness. Besides Isaacs, Archie also boasts a talented cast, including the likes of Harriet Walter, Laura Aikman, Ian Pulston-Davies, Kara Tointon, Ian McNeice, Jason Watkins, Henry Lloyd-Hughes, Niamh Cusack, and Lisa Faulkner.
Cary Grant's Humble Beginnings to His Pinnacle of Stardom
The actor grew up in extreme poverty, scraping by until he moved to America and became one of Hollywood's best actors. A life story that reads like something out of a motion picture, the late actor first appeared in movies like Blonde Venus and She Done Him Wrong and went on to star in various celebrated films, such as In Name Only, The Philadelphia Story, Indiscreet, Only Angels Have Wings, His Girl Friday, and North by Northwest. His comedic timing impressed the audiences back then, but his versatility and undeniable acting prowess ascended him to the top. Moreover, his performances in Penny Serenade and None But the Lonely Heart earned him Academy Award nominations.
Although it has been decades since the late actor's last feature — the 1966 romantic comedy Walk, Don't Run — new generation of viewers will be introduced to classic Hollywood's leading man once Archie hits ITV and BritBox on December 7. You can watch the trailer below: