The Big Picture
Clive Owen stars as Sam Spade in the highly anticipated series Monsieur Spade and also serves as an executive producer.
The limited series, based on the classic novel The Maltese Falcon, follows Spade's retired life in the South of France until a murder brings him back into action.
The show features an impressive cast, including Cara Bossom, Denis Ménochet, Louise Bourgoin, Chiara Mastroianni, and Alfre Woodard, and is set to premiere on Sunday, January 14 on AMC.
A new trailer for the highly anticipated AMC series, Monsieur Spade, has been released starring Clive Owen as legendary detective Sam Spade. Owen not only portrays the leading role, but the Golden Globe, SAG, and BAFTA Award-winner will also act as an executive producer for the limited series. He's joined by Emmy award-winner Scott Frank and Tom Fontana, both of whom co-created and wrote the series as executive producers. Frank is best known for his iconic work on The Queen's Gambit, Logan, and Minority Report. While Fontana has his name attached to projects like City on a Hill, Borgia, and Oz.
Based on the 1930 classic novel by Dashiell Hammett called The Maltese Falcon, Monsieur Spade follows legendary detective Sam Spade in 1963 as he enjoys retirement in the South of France. Due to the setting, the limited series opted to shoot on-location in France to completely immerse itself in the environment, so it makes sense that the series has been co-produced by French production company Haut et Court TV. Known for The Returned and No Man's Land, Haut et Court TV handles local production services in France and Canal.
What Is 'Monsieur Spade' About?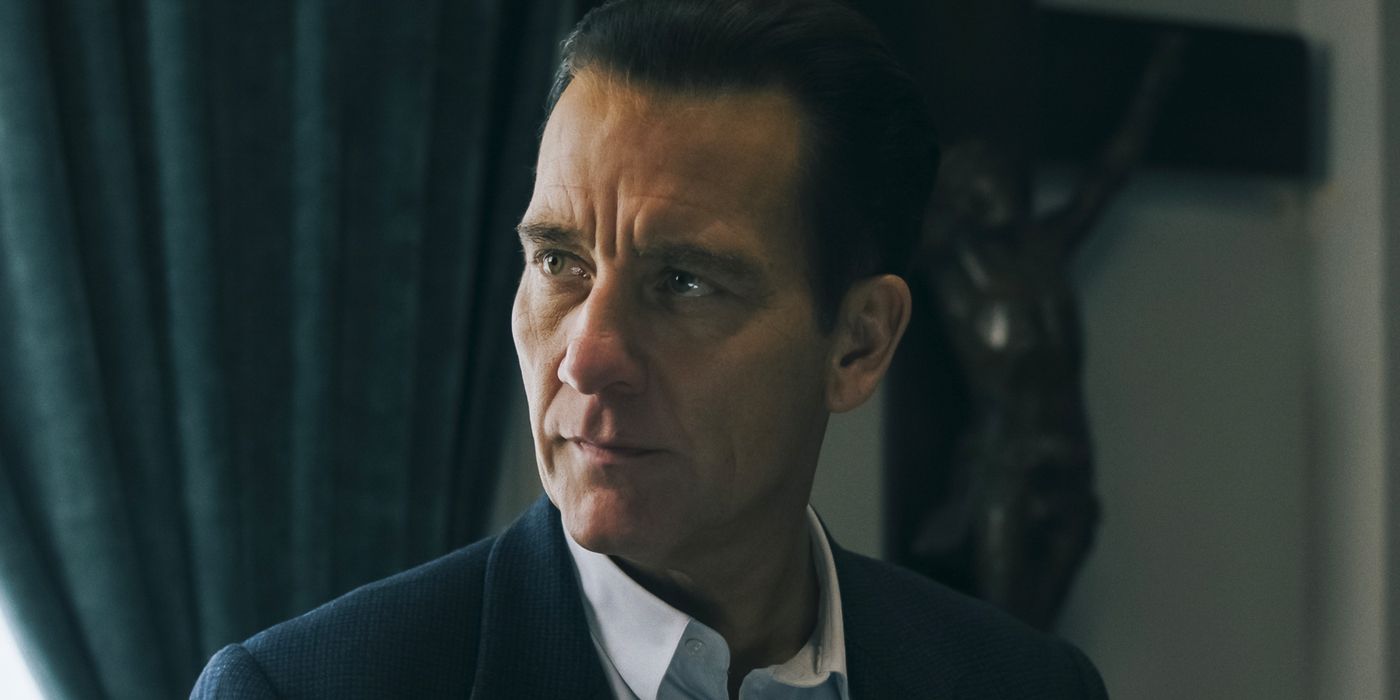 Monsieur Spade picks up with Owen's Detective Spade as he attempts to pass the time now that he's retired. His life in the South of France looks different compared to the hustle and bustle that his cases would bring when he lived in San Francisco. Instead, his life has become quiet and peaceful in the countryside. However, all of that's about to change once Spade hears rumors of the return of an old adversary coming back to haunt him. Spade discovers the brutal murder of six nuns at a local event that thrusts him back into action. As the quiet town attempts to deal with the gruesome events, Detective Spade uncovers secrets that must be answered as he hypothesizes that these murders are somehow connected to a mysterious child that he believes possesses unimaginable powers.
Joining Owen in the limited series is Cara Bossom (Radioactive) as Teresa, Denis Ménochet (Inglorious Basterds) as Chief of Police Patrice Michaud, Louise Bourgoin (The Romanoffs) as Marguerite Devereaux, Chiara Mastroianni (On a Magical Night) as Gabrielle, Stanley Weber (Outlander) as Jean-Pierre Devereaux, Matthew Beard (The Imitation Game) as George Fitzsimmons, Jonathan Zaccaï (Robin Hood) as Philippe Saint-Andre and Rebecca Root (The Queen's Gambit) as Cynthia Fitzsimmons. Golden Globe and SAG Award-winner Alfre Woodard (Salem's Lot) and Dean Winters (John Wick) will guest star as Virginia Dell and Father Matthew, respectively. The limited series will have a total of six episodes and is set to premiere on Sunday, January 14 on AMC.
Watch the Monsieur Spade trailer below: