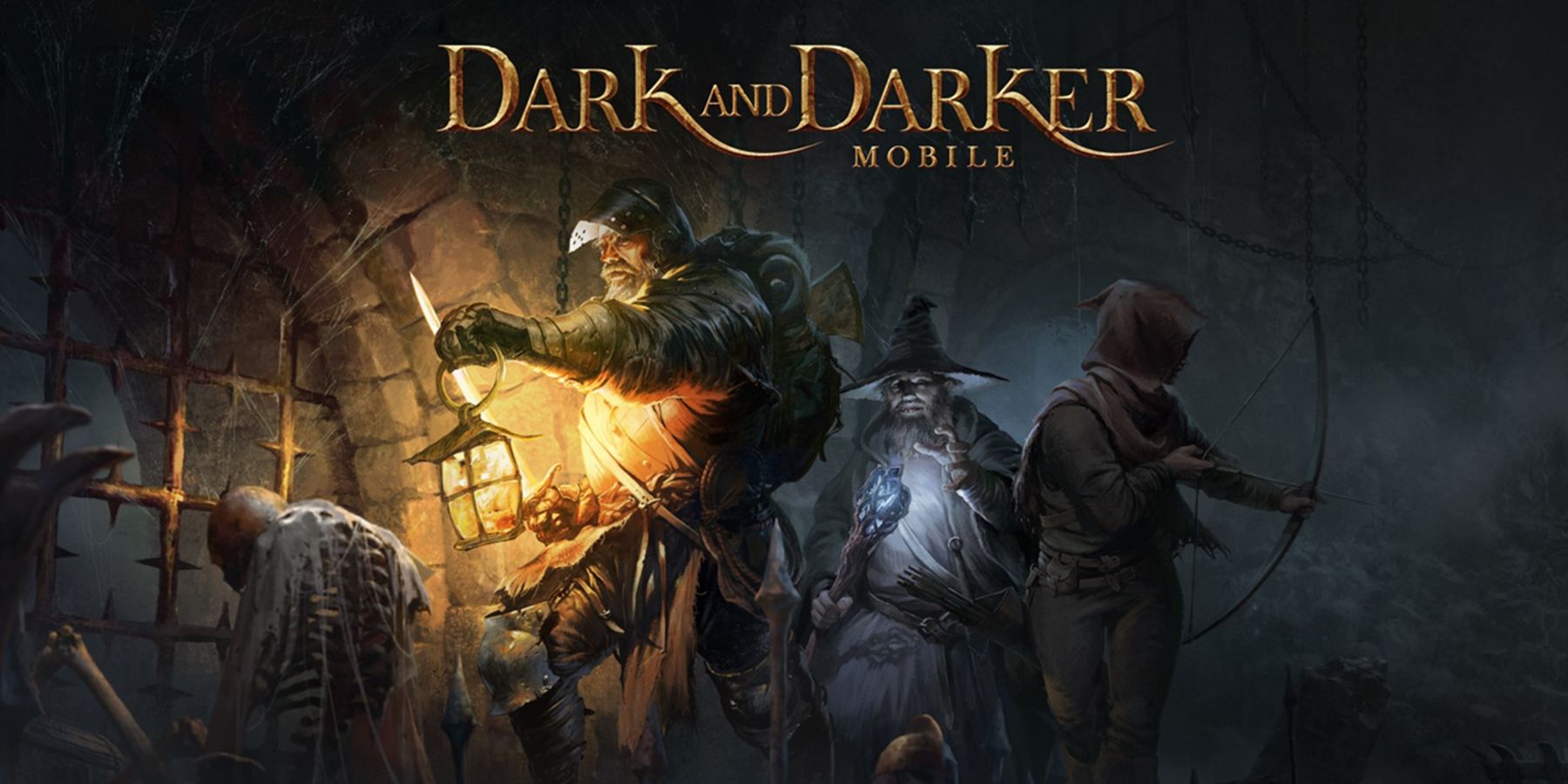 Highlights
Publisher Krafton has unveiled a trailer and details about Dark and Darker Mobile, a new extraction game that will be optimized for smaller screens on portable platforms.
The mobile version will be developed by Krafton's Bluehole Studio and seems to not be a direct port of the PC game, but rather a new adventure that recreates the spirit of the original gameplay.
Players will have five standard classes to choose from, venture into dark dungeons to find treasure, and must gather loot and escape through a portal before a mysterious magnetic field pulls the dungeons together.
Publisher Krafton has officially unveiled a trailer and additional details about the upcoming multiplayer extraction game Dark and Darker Mobile. Just a few weeks after the PC game released in early access, the South Korean publisher announced that a mobile version of Dark and Darker was also in development, though details about the new project were scarce.
Many people will recognize the name Dark and Darker because of the legal issues the first-person dungeon crawler had before it even launched. The offices of developer Ironmace were raided by police in March 2023, following an accusation of stolen game code by Nexon. Though Ironmace claimed that the Dark and Darker DMCA allegations were baseless and the lawsuit was later dismissed, the game was still delisted from Steam, and to date, has not returned. Those wishing to purchase Dark and Darker must do so either directly from the developer or from third-party platform Chafgames.
RELATED: Dark and Darker Lawsuit with Nexon Dismissed, but There's a Catch
The mobile game, however, is in the hands of another developer, Krafton's Bluehole Studio. At this point, it seems that Dark and Darker Mobile will not be a direct port of the PC game, but rather a new adventure entirely. Krafton has stated that Bluehole will be working to "recreate" and "capture the spirit" of the original's gameplay, but the mobile game will be optimized to ensure that it runs and plays well on portable platforms with smaller screens. The game currently is slated to release sometime in 2024.
In the mobile game, players will have five standard roles to choose from — fighter, barbarian, ranger, rogue, and cleric — rather than the eight classes available in Dark and Darker. Multiplayer parties will venture into dark dungeons searching for treasure while a mysterious magnetic field called the Darkswarm slowly pulls the disparate dungeons together. Players must gather as much loot as they can and then escape through a portal before it's too late.
In this way, Dark and Darker Mobile combines battle royale elements, extraction gameplay, survival mechancis, and dungeon crawling into one package. It's for this reason that Dark and Darker has been compared to Escape from Tarkov, which also melds elements from various multiplayer games, though in a modern first-person shooter setting. However, though the PC version of Dark and Darker is touted as a PvPvE experience, details about the mobile game haven't yet mentioned anything about PvP, so it's unclear if that aspect of the original game will carry over into mobile. Fans of the IP will just have to wait patiently as development progresses and more information becomes available.
Dark and Darker Mobile is currently in development.