The Big Picture
Harley Quinn will continue in a fifth season, as she navigates a world filled with egos and super-powered individuals.
Batgirl's transformation into Oracle leaves Harley questioning her moral integrity and facing the potential return of a former ally as an antagonist.
The formation of the Gotham City Sirens, consisting of Harley Quinn, Catwoman, Poison Ivy, and Batgirl, aims to protect Gotham City from its rogues gallery and any threats to its residents.
Kaley Cuoco's version of Harley Quinn isn't ready to leave Gotham City just yet, with the animated series renewed for a fifth season on Max. The television show that has brought a new side of the former villain to life will continue to depict the character as she tries to find her way in a world full of inflated egos and super-powered individuals. Judging by how the last installment came to a close, it's going to take Harley's best performance as a hero to deal with what's coming directly toward her and the people she cares about.
In Season 4, the show adapted one of the most popular Batman stories from DC Comics — Batgirl (Briana Cuoco) has been paralyzed by the Joker (Alan Tudyk), leaving her to become the digital expert and fearful hacker, Oracle. With Harley not being able to kill the Joker when she had the chance, she's begun to question her moral integrity and how it's been affected by the heroes she's encountered. As if those problems weren't enough for her already, a former ally might be coming back as an antagonist when the new episodes premiere.
The Lazarus Pit has been a very dangerous chemical resource that has allowed Ra's al Ghul to remain alive for centuries, but every time he's brought back from the dead, his mind is more fractured than the last. In Harley Quinn, Talia al Ghul (Aline Elasmar), the villain's daughter, has used the Lazarus Pit to revive Nightwing (Harvey Guillén). Could the former hero of Gotham City be returning as a villain? Or will he once again protect the people of the city he loves? It will all be revealed once the DC animated series has a chance of returning to television.
The Gotham City Sirens Are Here to Stay
The last couple of seasons of Harley Quinn have put the main character through a bunch of complicated situations, making her realize that perhaps she can't solve every problem on her own. To keep the city safe, and to protect themselves from the raging rogues gallery Batman has assembled throughout his career, Harley has formed a team with Catwoman (Sanaa Lathan), Poison Ivy (Lake Bell), and Oracle. The Gotham City Sirens have nothing to prove to anyone, but their combined power could be enough to save Gotham City from any threat that might be thinking about harming the people who live in it.
All previous episodes of Harley Quinn are now streaming on Max.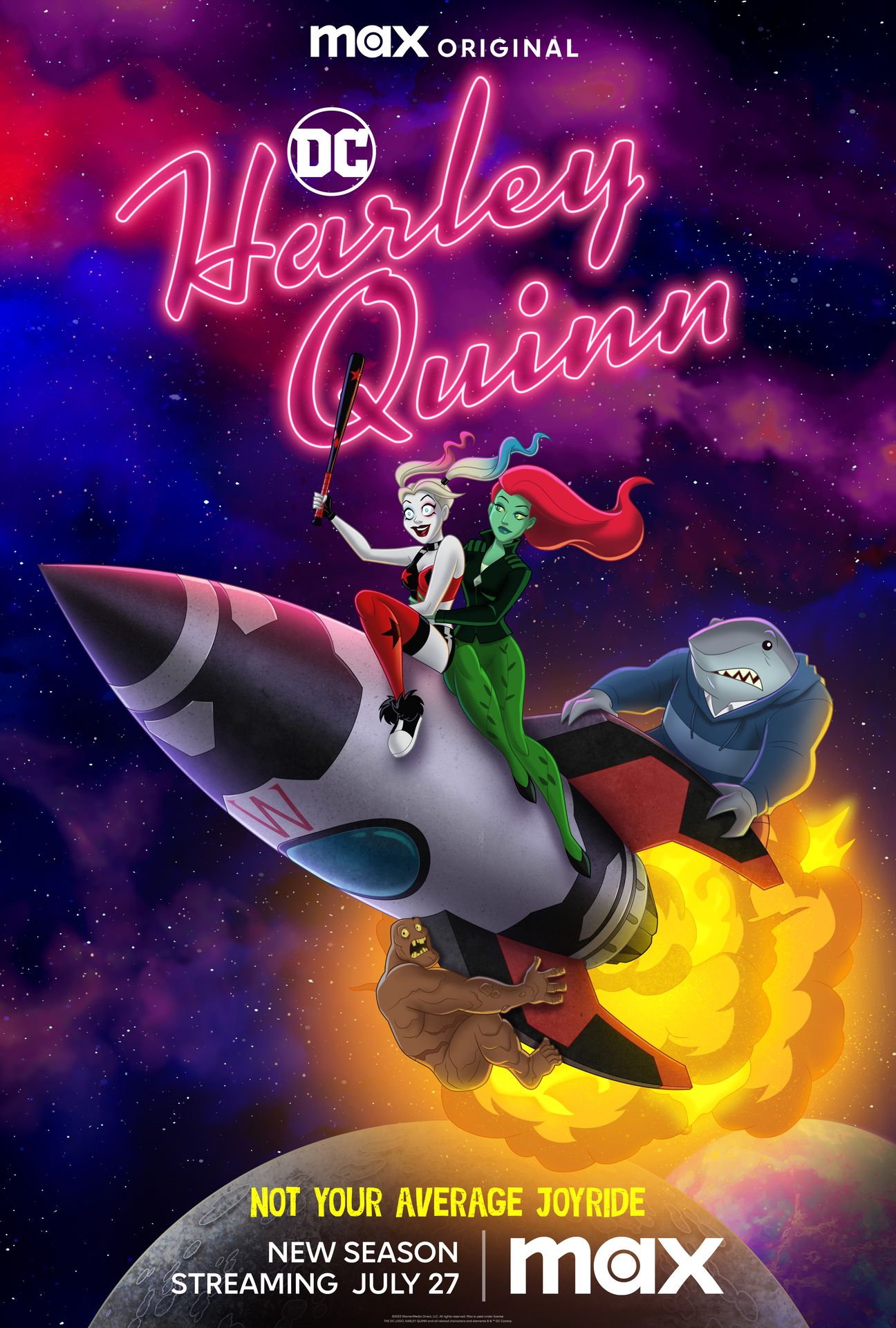 Release Date

November 29, 2019

Cast

Kaley Cuoco, Lake Bell, Alan Tudyk, Ron Funches, Tony Hale, J.B. Smoove

Main Genre

Animation

Genres

Animation, Action, Adventure

Rating

TV-14

Seasons

4

Studio

DC Universe

Franchise

DC