Played in third person perspective, Elden Ring is an action-packed RPG filled with adventure and an immersive role-playing experience. As players progress in the game, they delve into the lore surrounding the Elden Ring, uncovering its mysteries- it's captivating, to say the least!
Anyone acquainted with Elden Ring would know that magic plays a crucial role in the game. The magic spells are cast in the form of incantations or sorceries. Using these spells, players can enhance, defend, and attack. The number of spells a player can use is determined by memory slots, reflecting the spells they can memorize. One such spell is the Flame Sling incantation, which players can find pretty early in their adventure. Keep reading this guide to know how to get and use Flame Sling in Elden Ring.
RELATED: Elden Ring: How to Recover Lost Runes
How to Obtain the Flame Sling Incantation in Elden Ring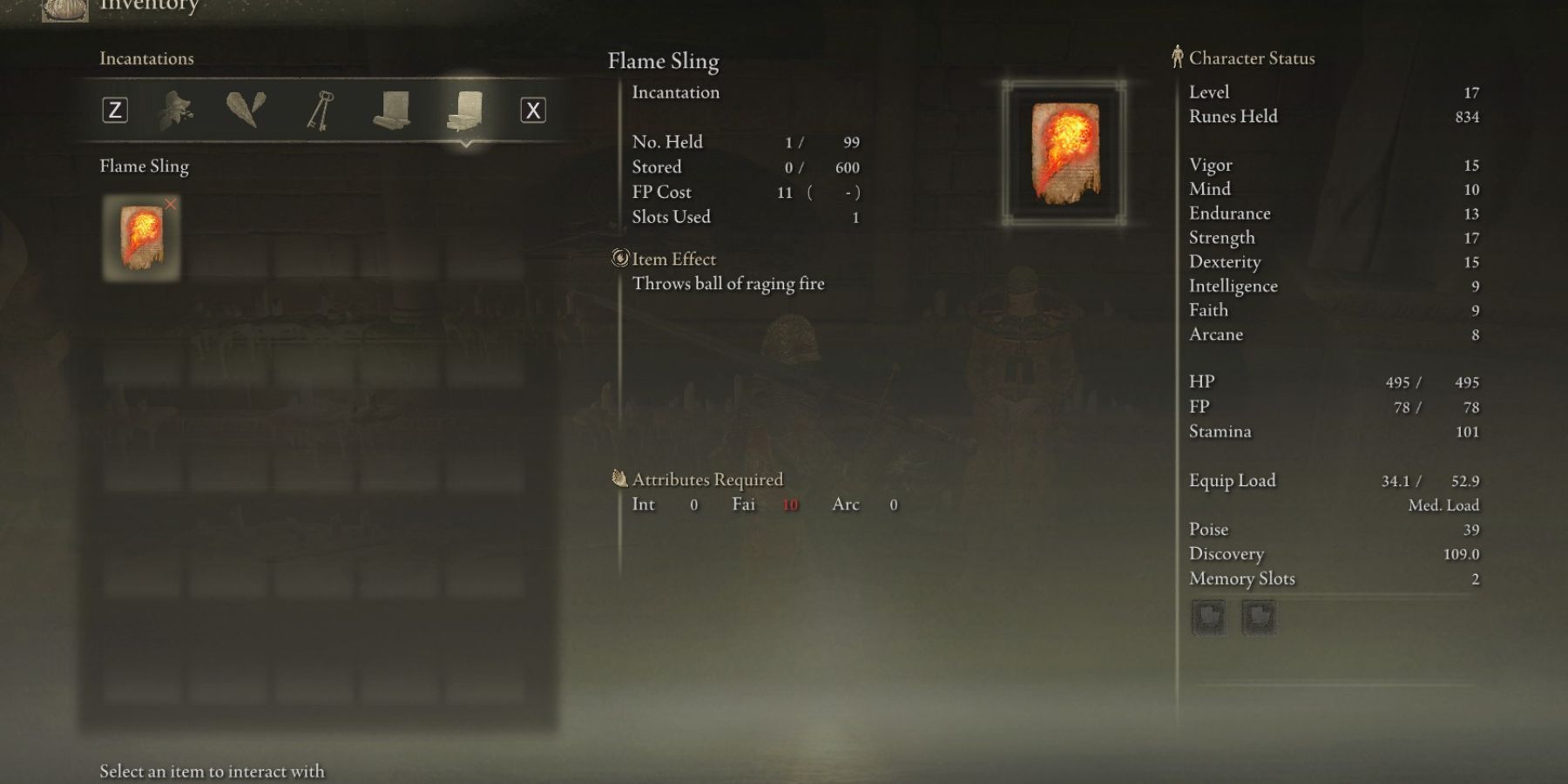 The Flame Sling is an incantation spell that allows gamers to create and subsequently, throw fireballs at their enemies. It is a faith-based spell (requires Faith 10).
There are eight different damage types in Elden Ring, and elemental damage is one of the categories. Flame Sling is used to cause fire damage, which is a part of elemental damage. Fire damage is the most helpful when the enemy is either undead, unarmored, or one of the fleshy creatures.
Where to Find the Flame Sling Incantation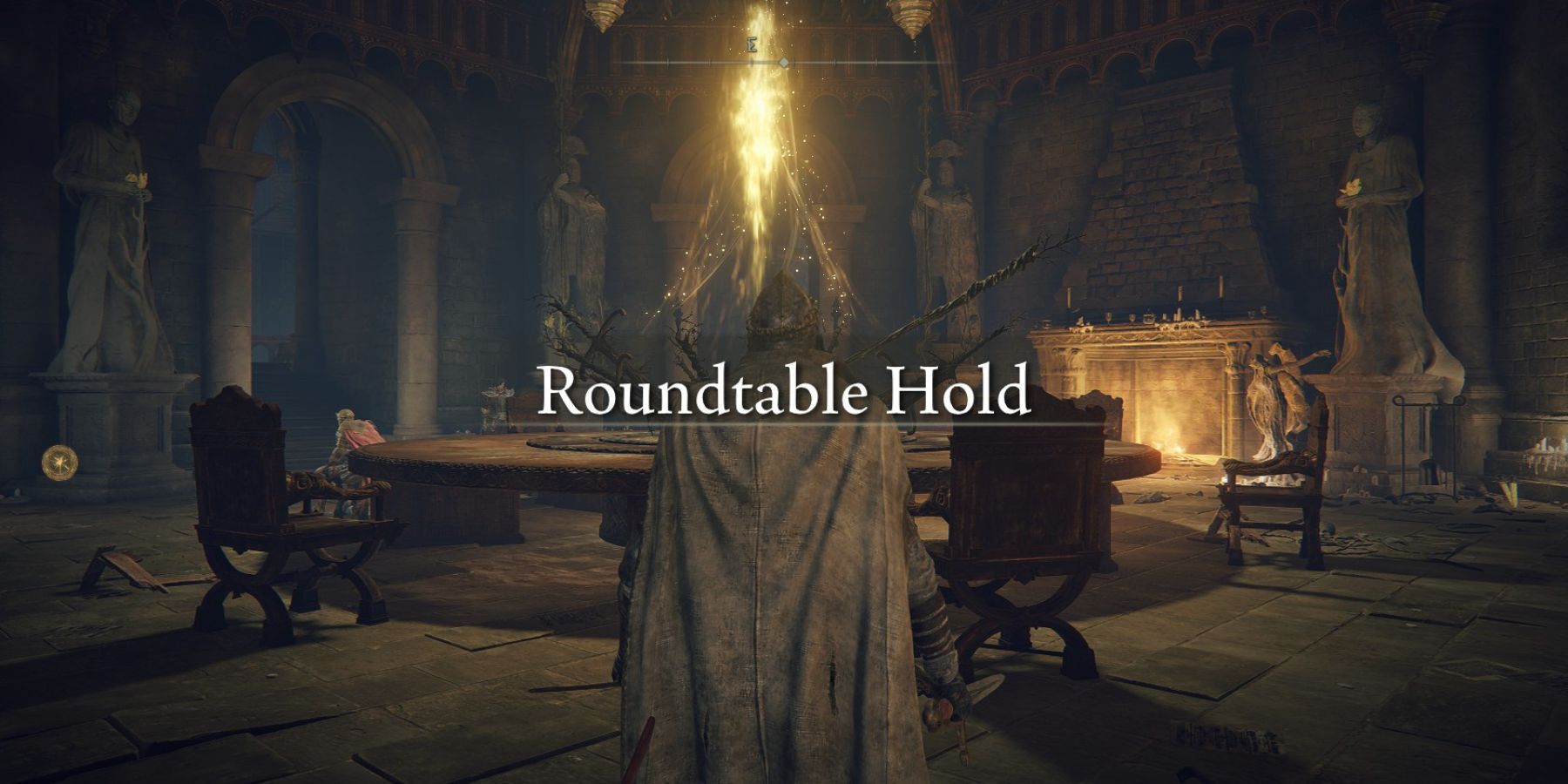 Players can purchase the Flame Sling Incantation from an NPC named Brother Corhyn. In the game, Brother Corhyn is a holy practitioner who teaches the players about incantations based on the faith stat. The Flame Sling can be bought from Brother Corhyn in exchange for 800 runes. He can be found at the Roundtable Hold, which can be accessed once Melina arrives and takes the player there. Players can reach there within the first 15 minutes of starting the game after activating three Sites of Grace and grabbing their Torrent horse.
As mentioned earlier, magic spells in Elden Ring are cast by either incantations or sorceries. Players need memory slots to memorize the spells, and there is a casting time associated with each. Generally, the more powerful the spell, the longer it will take to cast. Both incantations and sorceries can be bought from NPC trainers, in exchange for runes. And yes, casting spells consumes the player's stamina.
Incantation Spells are faith-based, meaning it relies on the faith stat for usage. They produce various effects and are used for healing, dealing damage, or enchanting objects and enemies. Sorceries, on the other hand, are often intelligence-based and require Glinstone for casting.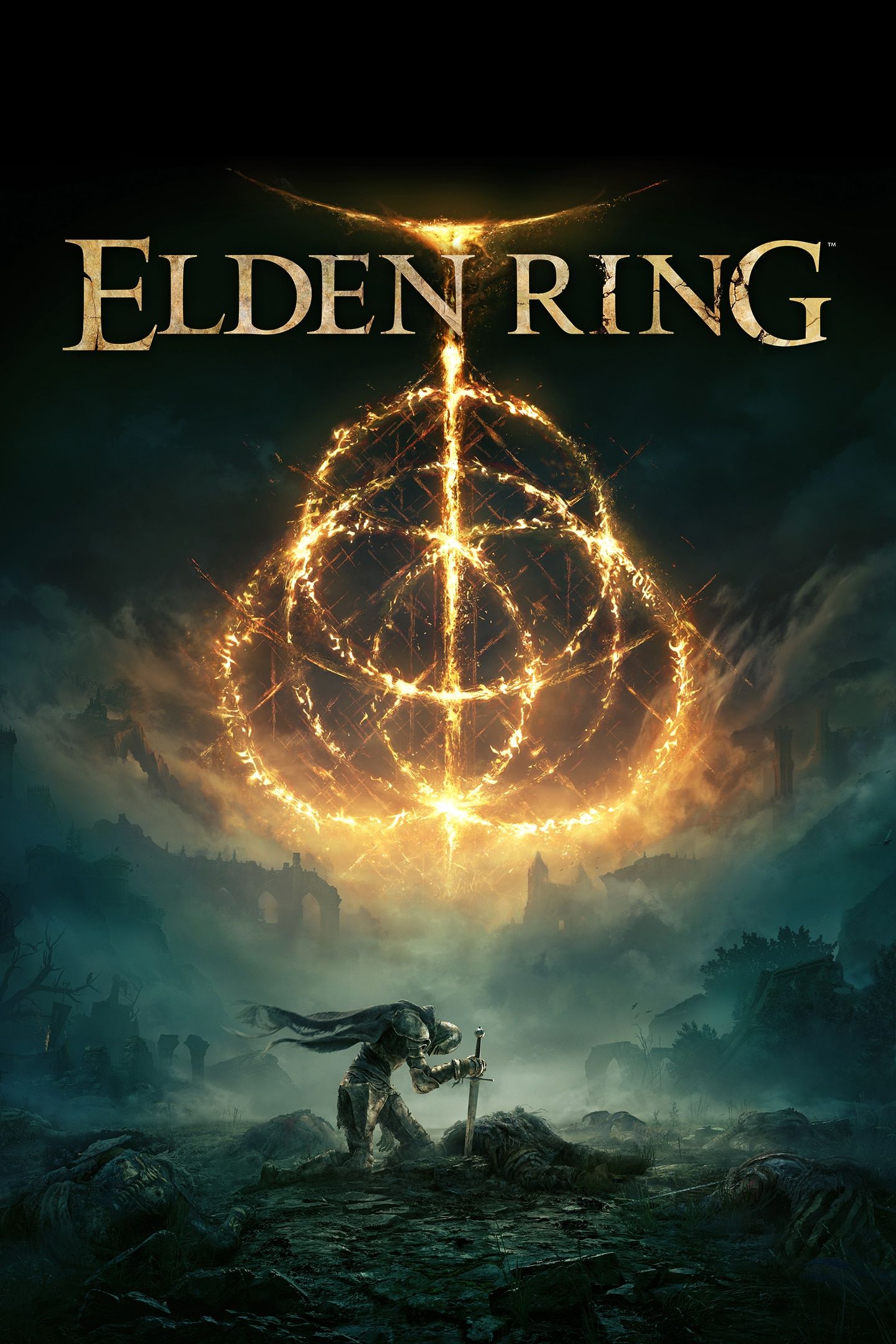 Platform(s)

PS5, Xbox One, PS4, Xbox Series X, Xbox Series S, PC

Released

February 25, 2022

Developer(s)

From Software

Publisher(s)

Bandai Namco Entertainment, From Software

Genre(s)

RPG, Action