The latest adventure of Kiryu Kazuma of the Like a Dragon series sees the beloved hero take a break from his organized crime ways and into the service of the Daidoji faction in Like a Dragon Gaiden: The Man Who Erased His Name. Although the main course is still to come in 2024's Like a Dragon: Infinite Wealth, this interquel provides a nice bridge leading into the mainline sequel, with plenty for fans to do as they explore another facet of Kazuma's life.
A key part of that is the many different substories and diversions that are present in Like a Dragon Gaiden. Players are free to pursue these activities outside of the main story, and in addition to many interesting and unique situations, they can also provide some nice progression rewards. For those wondering about the In Search of Star-Crossed Earrings Stroll n' Patrol request, here's a guide to check it off the list.
RELATED: Like a Dragon Gaiden: The Meaning Behind Shishido's Tattoo Explained
In Search of Star-Crossed Earrings Request in Like a Dragon Gaiden
This request will become available once players start Chapter 4 of Like a Dragon Gaiden. Open up the Akame Network's Support Map, and locate the exclamation point in the center of the Sotenbori Footpath area. This will be on the south side of the river, where the Tired Office Lady is standing by, asking for some help.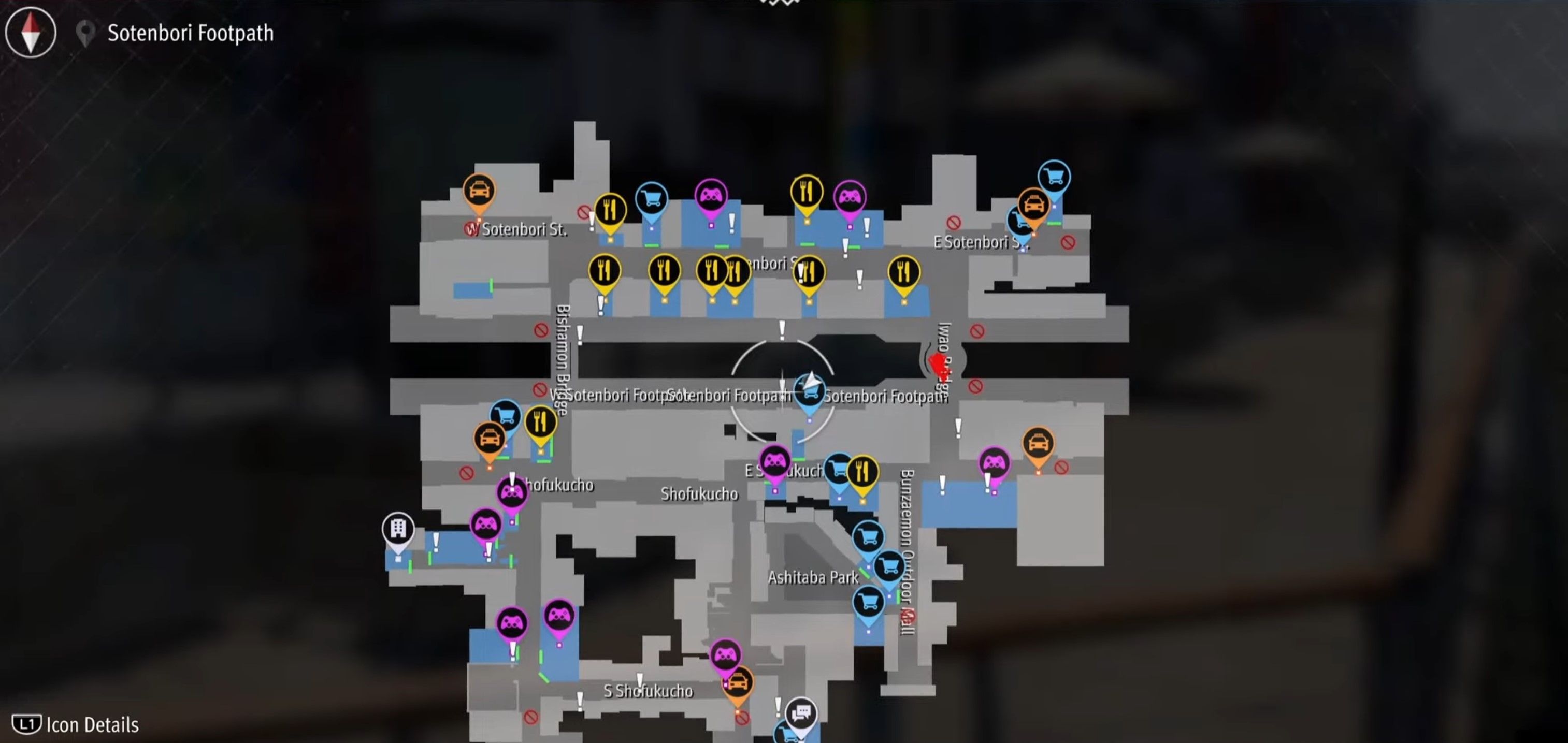 After talking to her, players will learn that she is seeking a pair of Star-Crossed Earrings to complete her ensemble. For those who have been around the Cabaret clubs or the many shops in the game, this item may be more than familiar. Indeed, in order to get the Star-Crossed Earrings, it is time to take a helicopter and head over to the Boutique in The Castle.
Speak to the female attendant on the left, and browse the wares to find the Star-Crossed Earrings for sale for ¥240,000. Make sure to have enough cash, or take in a fight or two at the Coliseum to scrounge up the money. With the item in possession, it is time to go back to Sotenbori.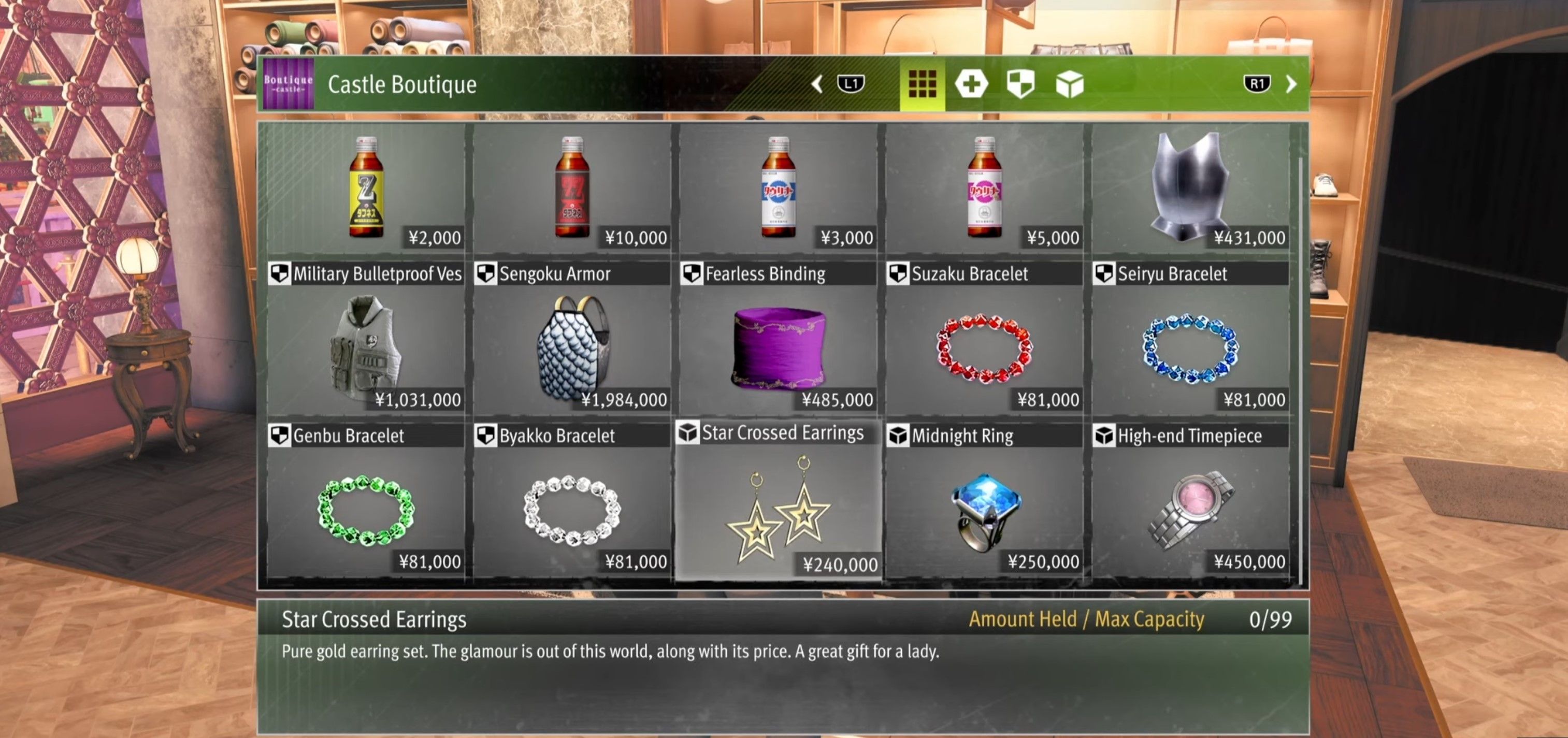 By handing over the Star-Crossed Earrings in Like a Dragon Gaiden, players will be rewarded with 1,500 Akame Network Points and the gratitude of the office lady. Be sure to check in with Akame every once in a while to exchange those points for useful items, and each level gained for the network can also bring large monetary rewards that will aid progress in the game.