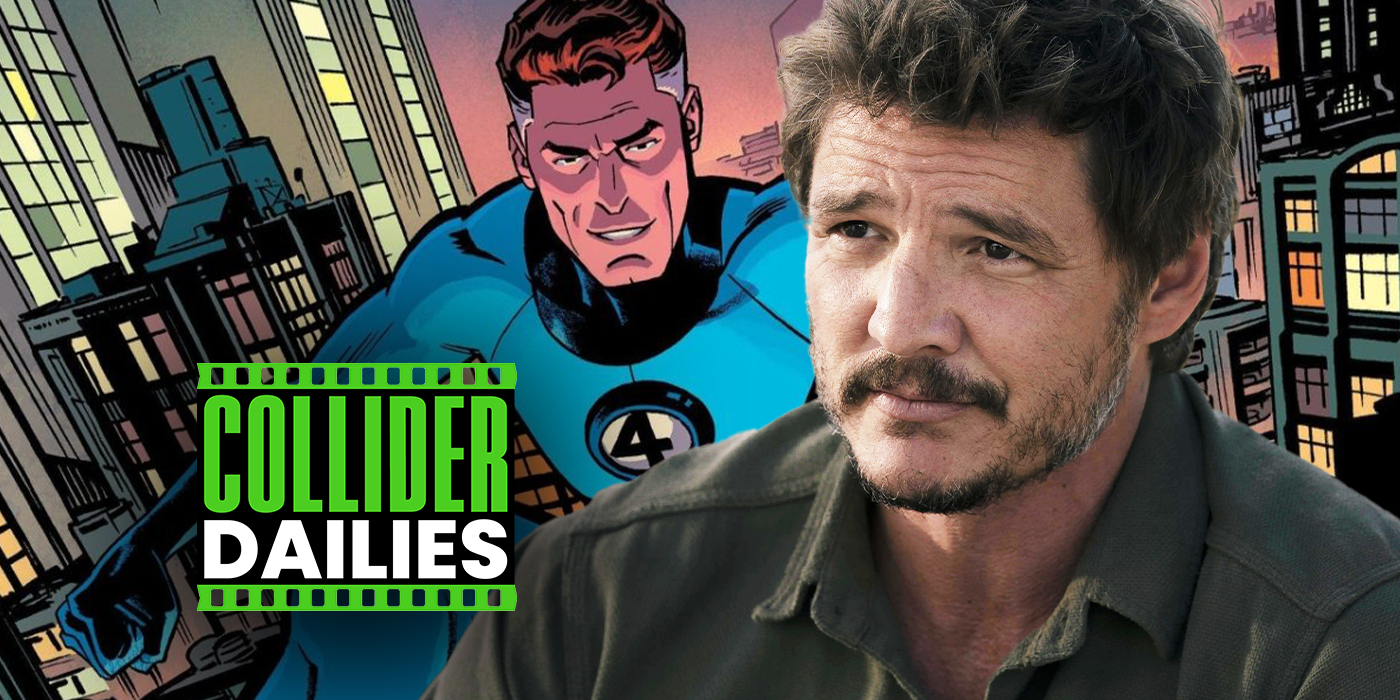 The Big Picture
In today's episode, our hosts, Maggie Lovitt and Arezou Amin, discuss rumors that Pedro Pascal may join the cast of Marvel's Fantastic Four as Reed Richards.
Next they weigh in on Destin Daniel Cretton stepping away from Avengers: Kang Dynasty as Marvel reconsiders their Multiverse Saga.
Finally, they discuss Netflix's Shadow & Bone being canceled after two seasons.
In today's episode, our hosts, Maggie Lovitt and Arezou Amin, are digging into some MCU news today with casting rumors about Marvel's Fantastic Four and director Destin Daniel Cretton's decision to step away from Avengers: Kang Dynasty. Check it out in the video above, or you can listen in podcast form below.
As far as casting Fantastic Four's Reed Richards, otherwise known as Mr. Fantastic, fans have been considering the role for some time, with John Krasinski leading the talented pack. According to sources close to the talks, it seems like Pedro Pascal may be continuing his stellar streak, stepping from one major franchise to another. The Mandalorian and The Last of Us star, who's currently busy filming for Ridley Scott's Gladiator 2, is now being eyed by Marvel to join Matt Shakman's reboot. On the one hand, who wouldn't want to see Pascal take on Earth's most intelligent man? On the other, what does this mean for TLOU and The Mandalorian?
In more Marvel news, another very busy man, filmmaker Destin Daniel Cretton, has reportedly announced that he will be stepping away from Avengers: Kang Dynasty. According to Deadline, the separation is amicable, and Cretton will resume working on his other projects with the studio, the Marvel Spotlight series, Wonder Man, and the sequel to Shang-Chi and the Legend of the Ten Rings. As the multiverse is unraveling, so too are the plans previously laid out for Phases 5 and 6, with Kang Dynasty set to release in May of 2026. So, is this in response to Marvel reconsidering their Multiverse Saga? And on a final note, Maggie and Arezou discuss the cancellation of Netflix's Leigh Bardugo adaptation series, Shadow & Bone, after only two seasons. Find out their thoughts on the MCU and the Grishaverse in today's episode of Collider Dailies at the top of this article or listen to their conversation in the podcast below:
If you can't catch the shows live, you can watch the playback on the Collider Extras YouTube channel or listen to each episode in audio form right here on the Collider Dailies podcast channel or wherever you listen to podcasts! And a special thanks to Beyerdynamic for supplying the Collider Dailies team with equipment that ensures high-end audio on every episode. Your Collider Dailies movie and TV news is delivered via Beyerdynamic's M 70 PRO X microphone.