Highlights
Talented fan artist creates adorable baby forms for Lapras, Tangela, and Tropius, adding their own unique twist to these forgotten pocket monsters.
The artist not only designs the Pokemon but also creates detailed Pokedex entries and unique abilities for each one, showcasing their creativity and passion for the franchise.
This fan-created content demonstrates what The Pokemon Company could potentially create in the future if they decide to revisit baby forms in the games.
A creative Pokemon fan artist has designed incredibly cute baby forms of Lapras, Tangela, and Tropius. Baby Pokemon were introduced in Gen 2 games Pokemon Gold and Silver, along with breeding. In fact, some of the best baby Pokemon like Pichu, Togepi, and Elekid were introduced in the franchise's second generation. Unfortunately, outside of Toxel in Pokemon Sword and Shield, the series has more or less abandoned this type of pocket monster in recent games.
When it comes to Pokemon fan art, however, talented creatives are always imagining what new evolutions of both popular and forgotten creatures might look like. If a pocket monster hasn't been officially updated by The Pokemon Company in some time, fan artists are more than happy to share their vision of what creatures could evolve into. For example, Eevee hasn't received a new evolution since Sylveon in Pokemon X and Y, but one Pokemon fan designed three brand new Eeveelutions with unique types. And now it appears as though one artist is carrying the torch for baby Pokemon.
RELATED: Pokemon Fan Reimagines Pikachu and Mewtwo as Dragon Ball Characters
Reddit user PhantomLink2782 shared their designs for three brand-new baby forms for Lapras, Tangela, and Tropius. The Pokemon fan's new creations are called Lapram, Tangebud, and Tropette respectively. Lapram takes from the name Lapras but adds the word "pram," which is a British expression for a stroller. Cleverly enough, Lapram is known as the "tiny carrier Pokemon" as it carts small creatures around in its shell. Tangebud borrows from the name Tangela but adds the word "bud," to refer to a sprouting plant. Tropette is based on Tropius, but it ends in "pette," which typically refers to things that are small or young.
PhantomLink2782 not only created amazing designs and clever names for each of the fan-made Pokemon, but they also wrote up detailed Pokedex entries and gave the creatures unique abilities. While Lapram love carting around small Water-types in its shell, it also has an ability, Aqua Rhythm, that allows it to calm the waters and other Pokemon through song. Tangebud, on the other hand, is a friendly Pokemon with a single vine growing out of it. Meanwhile, Tropette attracts other Pokemon with its fruity aroma, and its ability, Blossom Guard, allows it to summon a "protective barrier of floral energy."
The artist has been busy creating lately, as the Pokemon fan designed baby forms for Absol, Skarmory, and Carnivine. Those fan-created Pokemon are equally well-thought-out and impressively designed. The pieces are also accompanied by Pokedex entries and unique abilities. Needless to say, these fan-designed characters feel in the spirit of what The Pokemon Company might create itself if the franchise decides to return to baby forms in the future.
The artist doesn't just create baby versions of Pokemon, however. The Pokemon fan artist also created fun Ghost-type fusions in celebration of Halloween. Whether it be new evolutions or fusions, PhantomLink2782 has been wowing the community with impressive creations consistently for quite some time now.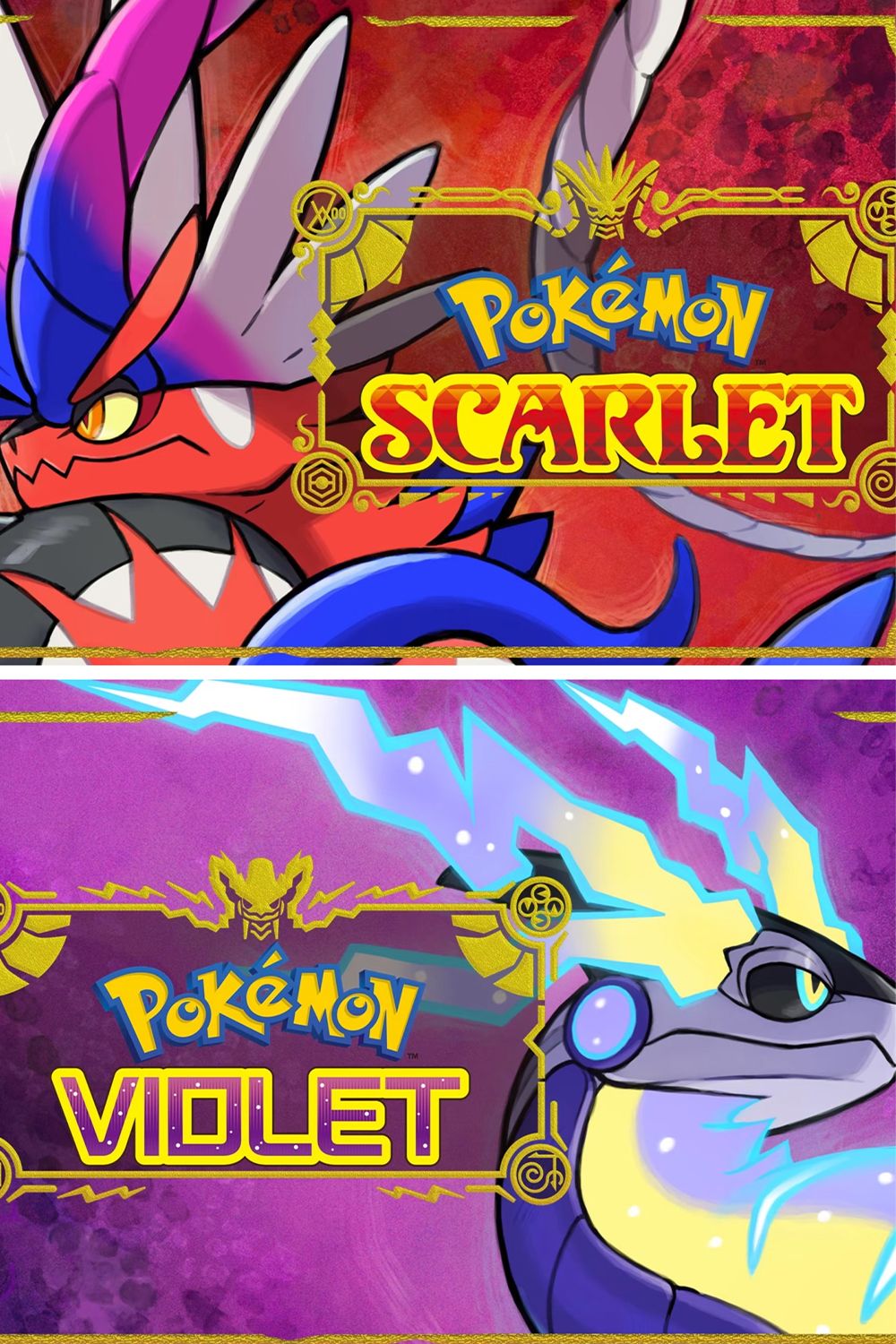 Pokemon Scarlet and Pokemon Violet are the upcoming main series Pokemon games. These two versions will be the arrival of Generation IX.
Platform(s)

Switch

Released

November 18, 2022

Developer(s)

Game Freak

Publisher(s)

Nintendo, The Pokemon Company