The Big Picture
Netflix canceled fantasy series Shadow & Bone after just two seasons.
Despite the star power of Ben Barnes and Jessie Mei Li, the thrilling TV show based on Leigh Bardugo's bestselling novels meets its premature end.
The series is one of several canceled by the streamer, including Glamorous and Agent Elvis.
Just when things were starting to heat up in the Grishaverse, Netflix has canceled Shadow and Bone after two seasons, according to Deadline. The series based on the work of Leigh Bardugo won't be moving forward, even when the team behind it was teasing a possible expansion outside of the main series when the second season premiered on the platform. Time ran out for Alina Starkov (Jessie Mei Li) and Mal Oretsev (Archie Renaux), with their fate now only portrayed in the pages of the novels that served as the foundation for the television adaptation.
The series ran for two seasons, with both installments consisting of eight episodes each, allowing the characters of the Grishaverse to jump from the page to millions of television screens around the planet. The conflict of the series began when Alina was chosen to be a part of a crew that traveled straight into the Fold, facing the horrible creatures that became residents of the dark place. In addition to worrying about making out of the Fold alive, Alina and Mal were chased by The Darkling (Ben Barnes), the Shadow Summoner who wanted to plunge the entire universe into darkness.
Things appeared to be going well for the brave heroes of Shadow and Bone, with the creative team behind the adaptation talking about the potential production on a spinoff focused on the Six of Crows. And Eric Heisserer, the showrunner behind Alina's adventures, had well founded reasons to think about expanding the franchise. The second season of Shadow and Bone saw a strong debut when it was launched on the platform, with the streaming platform reporting that it was viewed by 55 million households around the time it came out. Unfortunately, the numbers weren't enough for the studio to move forward with either a third season of a spinoff.
Other Netflix Projects Were Canceled
Shadow and Bone wasn't the only story that abruptly came to an end with Netflix's announcement, with Glamorous, Agent Elvis, Farzar and Captain Fall suffering the same fate. The most recognizable out of the bunch was the one that featured Elvis Presley (Matthew McConaughey) working as a secret agent for the United States government. The industry continues to adjust after the recent conclusion of the Writers Guild of America and SAG-AFTRA strikes, and while it's unclear if the cancelations of these television series were related to the worker's demand for better rights, studios will continue to keep adjusting to the new media landscape.
All episodes of Shadow & Bone are streaming now on Netflix.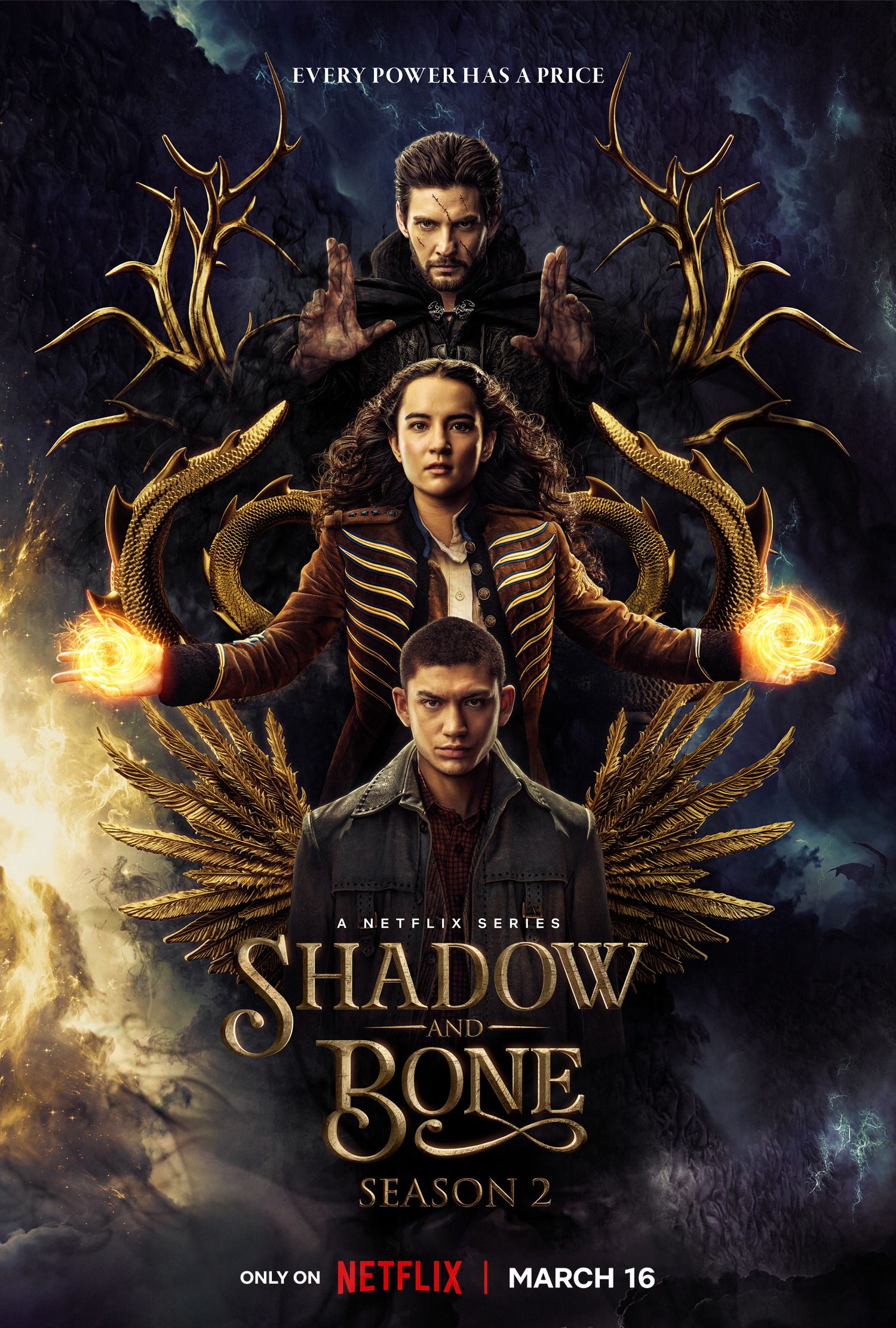 Release Date

April 21, 2023

Cast

Ben Barnes, Jessie Mei Li, Archie Renaux, Freddy Carter

Main Genre

Adventure

Genres

Action, Drama, Adventure

Rating

TV-14

Seasons

2