The Big Picture
Netflix has released a featurette titled A Dodi & Diana Story to mark the penultimate part of The Crown, focusing on the relationship between Princess Diana and Dodi Fayed.
Part 1 of the final season delves into the contrasting holidays of Prince Charles and Princess Diana, with media scrutiny and paparazzi comparisons fueling the tension.
The tragic car accident involving Diana and Dodi leads to a massive outpouring of public grief.
Netflix has released a featurette entitled A Dodi & Diana Story to mark the release of the penultimate part of their epic drama saga, The Crown. The sixth season marks the conclusion of the genre-defining prestige royal saga, a series that has captivated audiences since 2016. Part 1 drops today on Netflix. The initial four episodes delve into the blossoming relationship between Princess Diana (Elizabeth Debicki) and Dodi Fayed (Khalid Abdalla), culminating in a fateful Parisian car journey with devastating and historic consequences.
During their first summer as a divorced couple, Prince Charles (Dominic West) and Princess Diana embark on distinctly different holidays with their sons. Diana, courted by the Fayeds in the South of France, introduces the young princes to a life of luxury yachts, video games, and movie nights. Meanwhile, Charles adheres to tradition at Balmoral. Press comparisons, fuelled by a dangerously enthusiastic paparazzi and elements of the Royal press team, play out in the media.
As the allure of yacht life fades and media scrutiny becomes overwhelming, Diana yearns to reunite with her boys, who have returned to Balmoral. A diversion to Paris becomes a turning point against the backdrop of intensified and aggressive media pursuit. Following the tragic news of Diana and Dodi's fatal car accident, a massive outpouring of public grief catches the Queen (Imelda Staunton) off-guard. Shockwaves reverberate through the Palace, and Mohamed Al Fayed (Salim Daw) grapples with the loss of his cherished son. Hoping for shared grief to bring him closer to the Royal Family, he instead finds himself increasingly shunned.
What is Part 2 of 'The Crown' Season 6 About?
Since its Netflix debut in 2016, The Crown has garnered numerous awards, including 27 BAFTA nominations, 19 Golden Globe nominations (with 7 wins), and 69 Emmy nominations across five seasons, boasting 21 wins across four seasons.
The second part of The Crown will move viewers closer to the present day, and will focus on two dual romances — Prince Charles and Camilla Parker-Bowles, the would-be Queen Consort, as well as Prince William and Kate Middleton, whose romance first blossomed at St. Andrews University in Scotland. Part 2 of The Crown's final season will premiere on December 14, 2023. Part 1 is available to watch on Netflix now and you can watch the featurette here.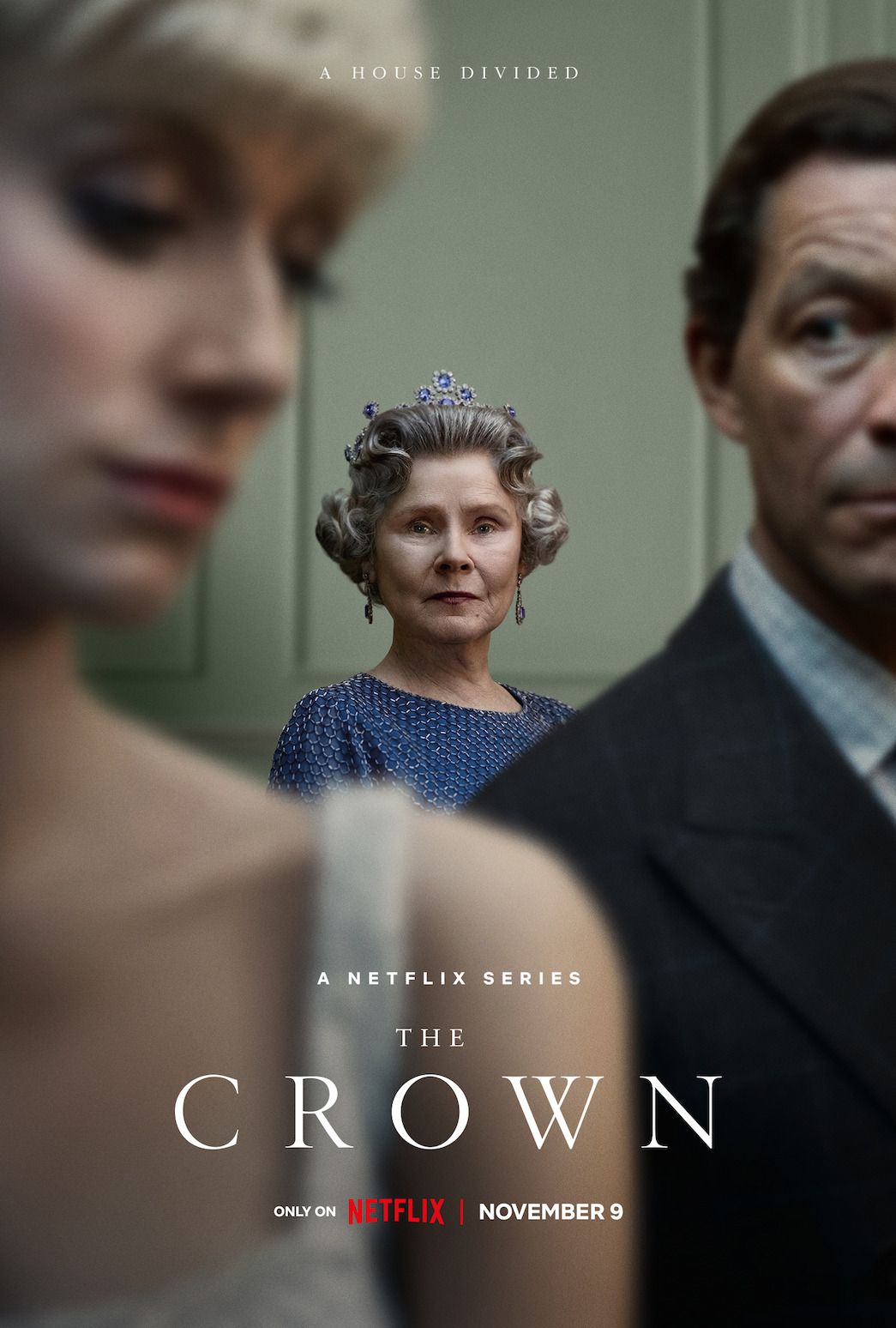 Follows the political rivalries and romance of Queen Elizabeth II's reign and the events that shaped the second half of the 20th century.
Release Date

November 4, 2016

Cast

Elizabeth Debicki, Dominic West, Imelda Staunton, Jonathan Pryce, Lesley Manville, Claire Foy, Olivia Colman, Helena Bonham Carter, Vanessa Kirby

Main Genre

Biography

Genres

Biography, Drama

Rating

TV-MA

Seasons

6

Studio

Netflix