Highlights
Buzz Lightyear of Star Command, Thrillville, and Thrillville: Off the Rails could be added to PS Plus Premium in December, based on a leak similar to the one for the November addition of Up.
The leak came from Taiwan's game ratings, which also happened with the previous leak of Up. It is likely that these three games will be announced for December, but fans should wait for Sony's official announcement.
It's possible they weren't meant for November but didn't make the cut-off. They could release, then, sooner than December, but that month makes the most sense.
Buzz Lightyear of Star Command, Thrillville, and Thrillville: Off the Rails may be coming to PS Plus Premium soon, if a recent leak is anything to judge by. Fans should take this with a grain of salt until Sony confirms their addition to the service, presumably in December, but it's worth noting that the recent PS Plus Premium November 2023 addition of Up leaked in a very similar manner ahead of time.
As many PS Plus subscribers know, Premium is the highest tier alongside Extra and Essential. The latter is the standard selection of PS Plus free games every month with access to online services, while Extra hosts a catalog of more contemporary games. Alongside other benefits, Premium grants subscribers access to a catalog of older, more nostalgic games for systems like the PS1 and PSP. According to this leak, it seems two PSP games (the Thrillville titles) and one PS1 game could be among those offered rather soon.
RELATED: PS Plus Black Friday Deal Has Some Gamers Feeling Left Out
First reported by Gematsu, Taiwan has recently rated these three Disney games for PS4 and PS5 consoles. Ratings sometimes don't mean much, but in this case, it's noteworthy because the exact same thing happened with Up just days before it was announced for PS Plus Premium. Of course, that leak came days before Sony was expected to announce this selection of games, and it's not likely to do so again until early December.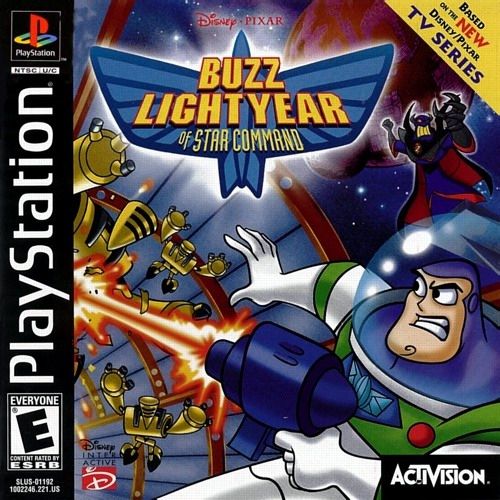 Because of this, it's likely that these three games will grace the catalog next month. It's not necessarily impossible that Sony adds them as a surprise for players ahead of then, nor is it impossible that they were meant to be added to the PS Plus Premium games for November 2023 but ended up not making the cut-off. Either way, fans should be patient and just wait for Sony to announce or acknowledge these titles.
PS Plus Premium Games for December 2023 Leaked Titles
Buzz Lightyear of Star Command (PS1)
Thrillville (PSP)
Thrillville: Off the Rails (PSP)
Buzz Lightyear of Star Command is a third-person action-shooter platforming game, based on the cartoon of the same name, where players must control Buzz, adventure across various fictional planets, and beat a villain to the end of each level. It was developed by Traveller's Tales. Meanwhile, Thrillville is a theme park management game and one of the most synonymous titles with the genre, with Off the Rails serving as a sequel to the original title.
PS Plus subscribers get a handful of games every month.