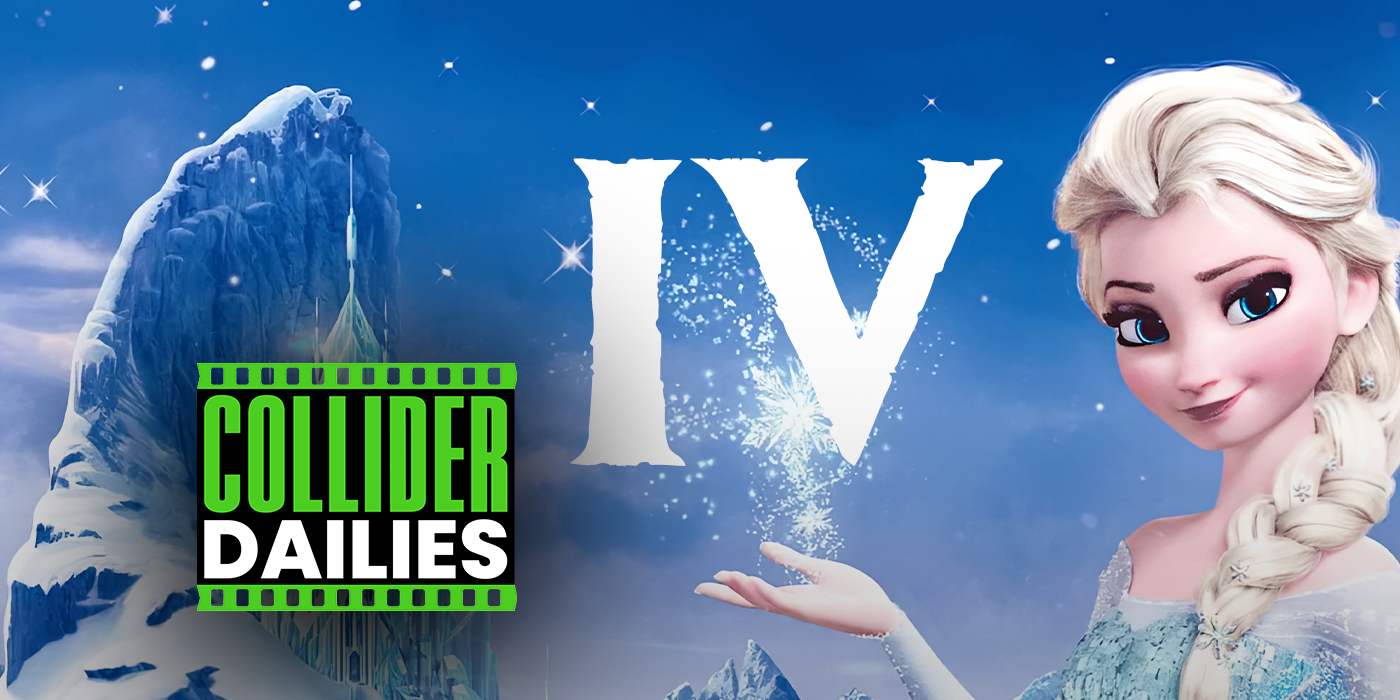 The Big Picture
On today's episode, John Aljets and Maggie Lovitt talk about Disney announcing that both Frozen 3 and Frozen 4 are in development.
Our hosts also discuss Tom Hardy confirming Venom 3 is back in production.
Finally, John and Maggie share the franchises or IP they'd like to see revisited! Check it out below.
Today's episode is all about franchises! Our hosts, John Aljets and Maggie Lovitt, are weighing in on the news that not only is there another Frozen sequel in the works, but two follow-ups to Disney's 2013 hit feature. Check it out in the video above, or you can listen in podcast form below.
Walt Disney CEO Bob Iger recently confirmed with Good Morning America that not only is Frozen III in development but that they're confidently moving ahead with a fourth installment. For fans of Arendelle, the original Frozen creator, Jennifer Lee, is returning for both Frozen III and Frozen 4 for Elsa and Anna's journey, though specific details and release dates are currently unavailable. The green light isn't much of a surprise, considering the first two were big hits at the global box office. In fact, in addition to that franchise, Disney also has Toy Story 5 and Zootopia 2 in the pipeline.
Following the conclusion of the SAG-AFTRA strike, it looks like Sony's Venom saga is swinging back into action! Next up, our hosts discuss Tom Hardy confirming on Instagram that production for Venom 3 has resumed. Hardy, who plays Eddie Brock in the films, looks absolutely thrilled to be back, while Kelly Marcel is looking a little tense. Marcel, who co-wrote for both Venom and Venom: Let There Be Carnage, has good reason, too, with Venom 3 being her directorial debut! Finally, all this sequel chatter has John and Maggie considering which franchises or IP they'd like to see revisited. Check out their suggestions and let us know which IP you'd like to see given the franchise treatment in the comments on the video above, or you can listen to their conversation in the podcast below:
If you can't catch the shows live, you can watch the playback on the Collider Extras YouTube channel or listen to each episode in audio form right here on the Collider Dailies podcast channel or wherever you listen to podcasts! And a special thanks to Beyerdynamic for supplying the Collider Dailies team with equipment that ensures high-end audio on every episode. Your Collider Dailies movie and TV news is delivered via Beyerdynamic's M 70 PRO X microphone.