The Big Picture
A new Star Trek series, Starfleet Academy, is in the works and is expected to enter production next year.
Tawny Newsome, star of Lower Decks and part of the writers' room for the new series, is sworn to secrecy but praises her fellow writers and showrunners.
The new series may have an element of humor, although it is not expected to be a full comedy like Lower Decks.
While it has been heartbreaking to watch some of the biggest mainstays of the Star Trek renaissance come to an end, with Picard wrapping with an incredible third season this spring and Discovery set to sail into the stars with Season 5 in a few months, a new series — and spin-off movie — are set to fill the void. Back in March, Paramount revealed that a long-awaited Starfleet Academy series is in the works.
While we don't know much about the series yet, it's been revealed that Lower Decks star Tawny Newsome is a part of the writers' room. Following the resolution of the SAG-AFTRA strike, I sat down with Newsome to chat about Lower Decks Season 4. As a writer, Newsome has been sworn to secrecy on any major plot details. "I can only tell you the things that were released in that press release before because, as a writer, it's one thing if I say some shit I'm not supposed to do as an actor, as a writer, you get in way bigger trouble," she said. "So, my lips are sealed."
She was able to tease that the writers for the series have a group chat that never rests, with "a lot of memes flying around" in addition to story planning and real-life chit-chat. Newsome had nothing but praise for her fellow writers and showrunners Noga Landau and Alex Kurtzman, saying:
"What I can tell you, as you just saw earlier, our group chat pops off. We text a lot. There are a lot of memes flying around. There's a lot of both Trek-related chatter and just general life chit-chat that I personally love. I love an active group chat. These people are all so sweet. Our showrunners, Noga Landau and Alex Kurtzman, assembled just the loveliest group of people, and it's so nice to go to work with kind, sweet, cool people who love Star Trek. So, I think just all of that is what I can tell you, and I think that's gonna translate to the wonderful time that the audience will have watching the show."
'Starfleet Academy' Will Begin Filming in 2024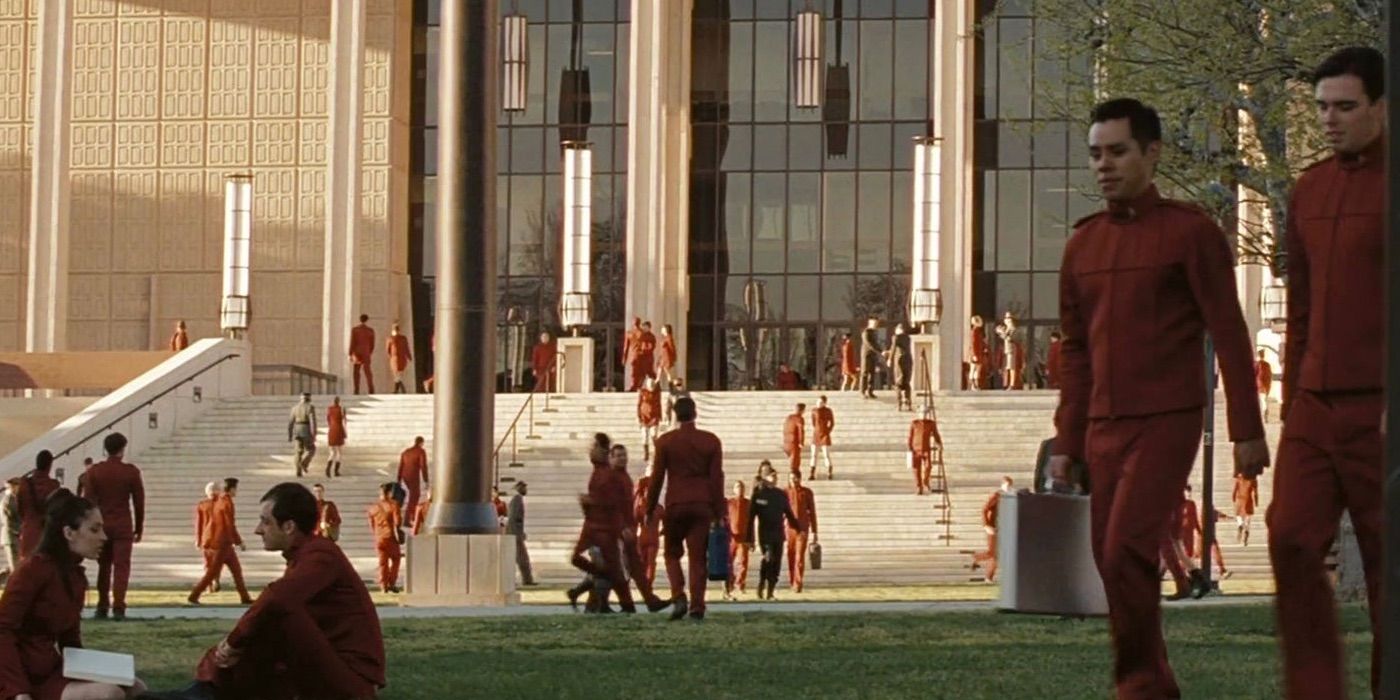 Earlier this month, Kurtzman attended NYCC following the end of the WGA strike. Per Collider's Maggie Lovitt who was in attendance at the event, he revealed that they plan to begin filming in 2024, and while he didn't give away the plot, Kurtzman noted that the series will have an element of humor. While it's unlikely the series is a full comedy like Lower Decks Newsome assured us that she's always pushing for funny moments in the franchise.
"Look, if I get my way at all, trust that all I'm ever doing is pitching jokes. [Laughs] So yeah, I'm definitely pushing for that."
While no official date has been set, the series is expected to enter production early next year now that both strikes have been resolved. The show's announcement hinted that the series may be set in the distant future reached by Michael Burnham (Sonequa Martin-Green) and the USS Discovery. And with students of the academy being as young as 16 years old, it's likely that the show will target a more young adult audience.
Seasons 1-4 of Star Trek: Lower Decks are available to stream on Paramount+. Stay tuned at Collider for the rest of our conversation with Newsome.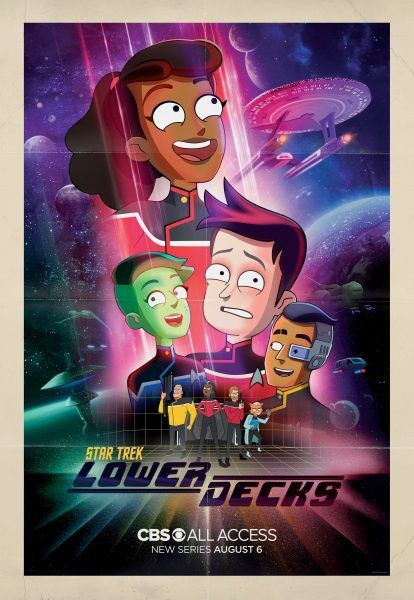 Behind every great captain, is a crew keeping the ship from falling to pieces. These are the hilarious stories of the U.S.S. Cerritos.
Release Date

2019-00-00

Cast

dawnn lewis, Gillian Vigman, Jerry O'Connell, Fred Tatasciore, Tawny Newsome, Jack Quaid, Noel Wells, Eugene Cordero

Genres

Animation, Comedy, Sci-Fi

Seasons

4

Franchise

Star Trek

Streaming Service(s)

Paramount+

Showrunner

Mike McMahan