A new report claims that the remake of Knights of the Old Republic is not in development at any studio, with this news coming after months-long silence from Embracer Group. The Knights of the Old Republic remake was first announced for PS5 in September 2021, paying off years of anticipation and fan cries for it to happen. However, every development thereafter seemed to get worse.
In mid-2022, Bloomberg would report that development on Knights of the Old Republic had been paused at Aspyr Media, with two high-level developers on it being fired after a demo failed to impress. This time of uncertainty was followed with rumors and reports suggesting that the KOTOR Remake had been moved to Saber Interactive, and for all intents and purposes, development on it was restarted. Since then, Embracer Group has been coy and not officially confirmed the development status of the game one way or another, but it has seen high-profile layoffs, studio closures, and more this year. It's uncertain how true this Saber taking over KOTOR was as of this writing, but according to known insider Jeff Grubb, it's not in development anywhere at this time.
During the latest episode of Grubb's Game Mess Mornings, Grubb would recount some of the reports of the KOTOR Remake. This can be seen around the 57:15-minute mark below, where he would also add, "This game is not being worked on right now. Just full stop. This game is not being worked on in any way, at any studio," effectively dashing those who were still clinging to hope that something, somewhere was being done on the title.
It's truly an unfortunate series of events. To this day, the original KOTOR is often cited as one of the best video games of all time, often cracking many folk's personal top 5 game lists. Modern Star Wars media has also worked in references to KOTOR, such as the battalion named after Revan in Rise of Skywalker, and other media even fully canonizing certain elements like KOTOR's Battle Meditation Force Power.
With the game no longer in development, the chances of someone taking up the mantle and getting a proper KOTOR remake out before the PS5's lifecycle comes to an end are drastically low. Many fans may have already given up hope, but it's a dark day for those who still believed it was possible.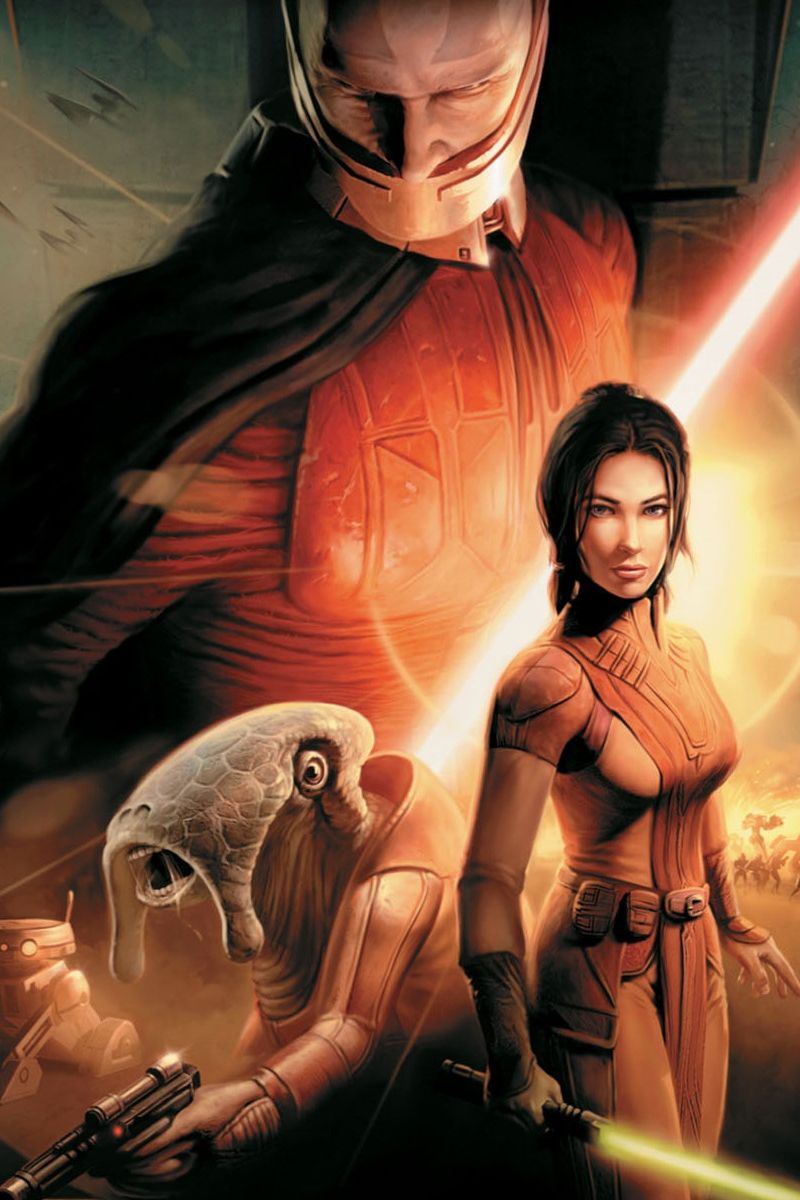 Knights of the Old Republic lets players step into the Star Wars universe and engage in their Sci-Fi adventure. Players can create their own character, choosing from a variety of recognizable Star Wars-based races. They can master multiple skills and abilities and even create their own lightsaber.
Franchise

Star Wars

Platform(s)

Xbox (Original), iOS, Android, Switch, PC, macOS

Released

July 15, 2003

Developer(s)

BioWare

Publisher(s)

LucasArts