The Big Picture
Crunchyroll excited fans at Anime NYC with announcements for new and returning titles, including Tower of God Season 2 and Solo Leveling.
The streaming service showcased exclusive previews and significant acquisitions, with many anime titles starting in the upcoming year.
Other highlights included True Beauty, UA HEROES BATTLE, One Piece, and Senpai is an Otokonoko.
Crunchyroll excited fans attending Anime NYC with over a dozen announcements for new and returning titles. As part of their Crunchyroll Industry Panel, the streaming service showed exclusive previews of fan favorites and significant acquisitions, with many of these anime titles starting in the upcoming year.
Some of the major highlights started with Tower of God Season 2 announcement and trailer, the first of many WEBTOON series to appear on the panel. The free webcomic and manga website has hosted many of the popular hits from the last few years, which have turned into anime series. Tower of God's second season will come to Crunchyroll in July 2024. Solo Leveling is getting a January 2024 release and revealed the English voice cast in the latest trailer with Aleks Le, Justin Briner, Rebecca Wang, Michelle Rojas, Ian Sinclair, Christopher R. Sabat, Kent Williams, and SungWon Cho.
Other Major Updates From the Crunchyroll Panel
The WEBTOON fan favorite True Beauty, about a girl navigating high school, love, and becoming an idol, will arrive simulcasted in 2024. From the world of My Hero Academia, UA HEROES BATTLE features Class 1-A fighting boredom with a card battle showdown. The sub and dubbed comes to streaming on November 30. "What lies beyond the truth?" asks the trailer of the latest series, Delusional Monthly Magazine, when an editorial staff teams up with a scientist to uncover outrageous and supernatural new stories in January 2024. The final significant announcement was Senpai is an Otokonoko is coming in 2024. The story about a love triangle defining gender roles is another Webtoon favorite, showcasing its first teaser trailer.
Highlights and Updates for Other Crunchyroll series
Fans also received new information and updates to other series as well. Metallic Rouge and GOBLIN SLAYER II will soon be coming to Crunchyroll. Dr. STONE Season 3 Part 2 will have weekly episodes on Thursdays. Black Butler comes back in 2024 from Aniplex and Crunchyroll. Tales of Wedding Rings and Sasaki and Peeps are both coming in January 2024. Finally, the next batch of One Piece episodes available in English dub arrives on December 12. JUJUTSU KAISEN Season 2 continues its weekly run on Thursdays, SPY x FAMILY Season 2 airs on Saturdays, and Frieren: Beyond Journey's End runs every Friday.
The Crunchyroll Industry Panel at Anime NYC delighted fans with plenty of new teaser trailers, first looks, and announcements. Check out some of the sneak peeks below.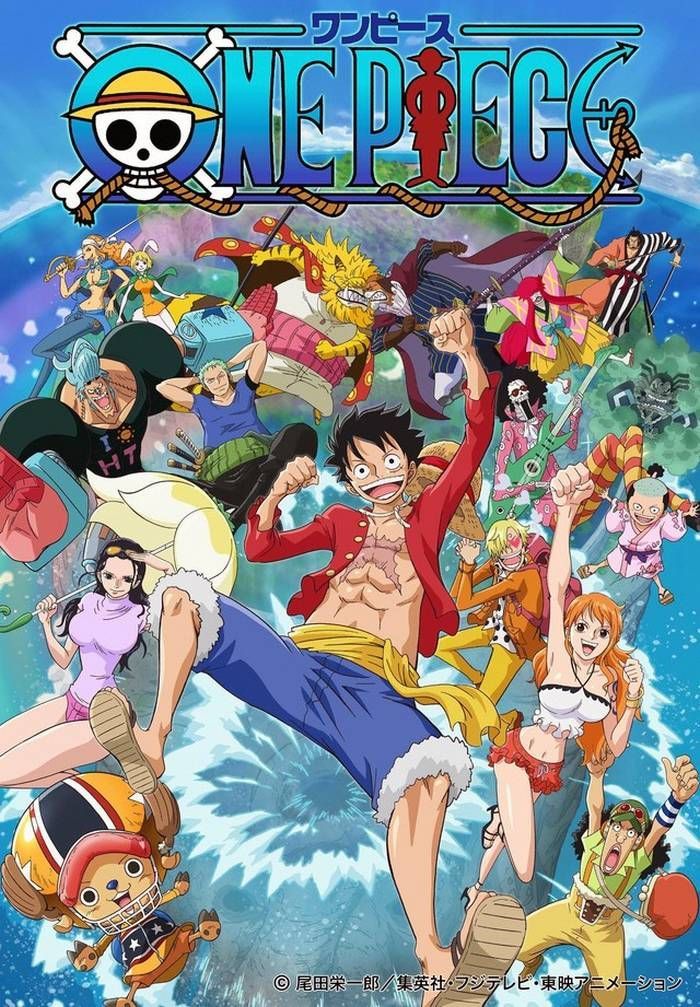 Release Date

October 20, 1999

Cast

Mayumi Tanaka, Kazuya Nakai, Kappei Yamaguchi, Hiroaki Hirata, Ikue Ôtani, Akemi Okamura

Main Genre

Sci-Fi

Genres

Sci-Fi, Action, Adventure

Rating

TV-14

Seasons

20