This article covers a developing story. Continue to check back with us as we will be adding more information as it becomes available.
Summary
Director Matt Shakman remains tight-lipped about the possibility of a season 2 for Monarch: Legacy of Monsters.
The show explores the impact of Monarch, a secretive monster-studying organization.
For now, the focus is on the ongoing release of Monarch: Legacy of Monsters season 1.
The director of Monarch: Legacy of Monsters has addressed the possibility of the show getting another season. The Apple TV+ show takes place in the Monsterverse, which is the multimedia franchise that includes the movies Godzilla (2014), Kong: Skull Island, and Godzilla vs. Kong. Starring Anna Sawai, Kiersey Clemons, Ren Watabe, Mari Yamamoto, Anders Holm, Joe Tippett, Elisa Lasowski, Wyatt Russell, and Kurt Russell, the show takes place across multiple timelines (with both Russells playing the same character at different ages), and explores the myriad of ways that the secretive monster-studying organization Monarch has affected people and monsters throughout time.
Inverse recently sat down for an interview with director Matt Shakman, where they broached the topic of Monarch: Legacy of Monsters season 2. Shakman shied away from saying anything about the future of the show, preferring to focus on the season 1 release. However, he cryptically added, "it's definitely a part of this MonsterVerse." Read his full quote below:
I can't speak about future plans for Monarch just because we're so excited about launching our first season. But it's definitely a part of this Monsterverse and we were excited about that opportunity.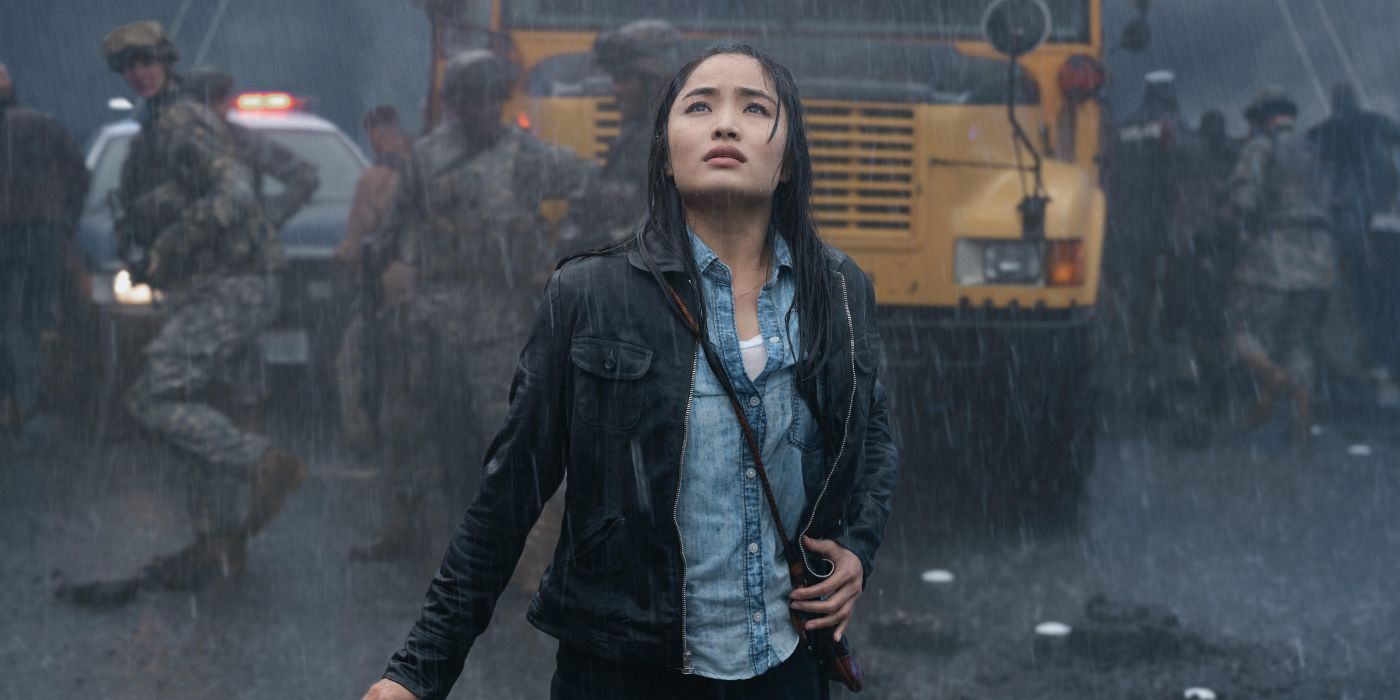 More to come…
Monarch: Legacy of Monsters airs on Apple TV+ weekly on Fridays.
Source: Inverse
Cast:

Kurt Russell, Wyatt Russell, Anna Sawai, Kiersey Clemons, Ren Watabe, Mari Yamamoto, Anders Holm, Joe Tippett, Elisa Lasowski

Genres:

Action, Sci-Fi

Rating:

Not Yet Rated

Seasons:

1

Writers:

Chris Black, Matt Fraction

Streaming Service(s):

Apple TV+

Franchise(s):

Monsterverse, Godzilla, King Kong

Directors:

Matt Shakman

Showrunner:

Chris Black, Matt Fraction