The Big Picture
Danielle Staub reveals that production made her befriend Melissa Gorga and work with her because they brought her back in a limited role.
Staub had to play nice with Gorga to collect her dues and couldn't reveal any harmful information about her.
Staub's friendship with Margaret Josephs and her altercations with her were staged by producers to generate drama and screen time with the new housewives.
Danielle Staub is revealing what production told her behind the scenes after her Season 8 return to The Real Housewives of New Jersey and her shocking alliance with Melissa Gorga. Staub often spoke about being able to expose Gorga, but held out…until now. The RHONJ alum has consistently had an on/off again friendship with Gorga's sister-in-law, Teresa Giudice, which is why fans were perplexed by her alliance with Gorga.
Staub was asked about it on Twitter and @unveiltvsecrets wrote: "After you left during S3-S7 you repeatedly discussed the lengthy emails + recorded calls you have on Melissa. So why when you came back did you befriend her and even briefly work with her Fraud PR Robyn (IlluminationPR). WHY?? Why didn't you expose her?" In her response, Staub replied that it was due to production and how they were treating her. "Because they brought me back in a limited role … They cut off [my] testimonials making unrealistic demands so I had to play nice in order to collect my dues," she said.
Danielle insinuated that production made her play nice with Gorga to earn her money, going on further to say that she had to help Margaret Josephs and then Jennifer Aydin when they joined the show and not be true to herself. "They tied my hands by bringing me back in a limited role offering NO TESTIMONIALS dictating I help [Margaret] her 1st [season] and then [Jennifer Aydin] in her 1st season," she wrote, adding, "I was told no when I asked to reveal [it], and in this role it restricted my ability to be my truest self … If I wanted to collect my dues, I had to play nice [with Melissa]."
Danielle Staub's 'RHONJ' Career Ended After a Tense Season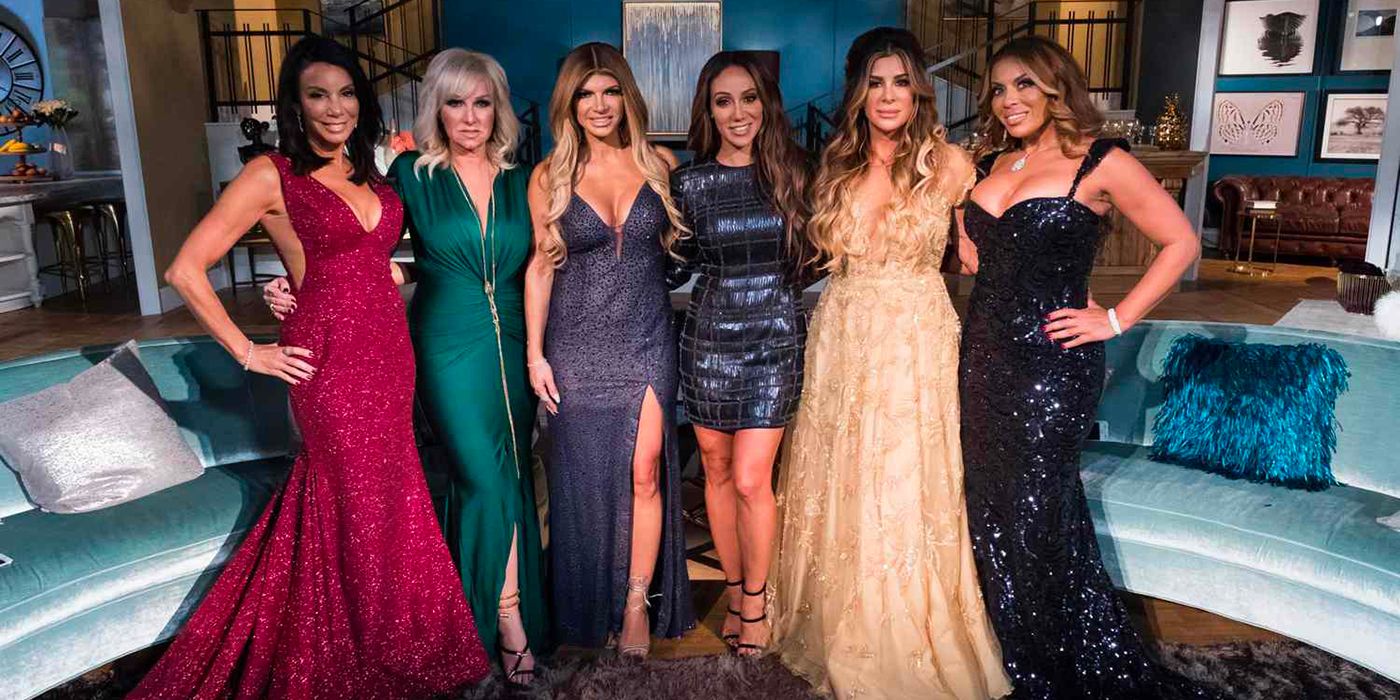 After physical altercations with Josephs, fighting with Giudice, and claiming falling victim to production's demands, Staub left the show after Season 10. She left the series without exposing Gorga, as was her original goal. Staub has vowed not to return to the show, despite her previous promises she reneged on. During her appearance on the Namaste B$tches podcast Giudice said she'd rather have Staub back on the show than her longtime nemesis, Caroline Manzo.