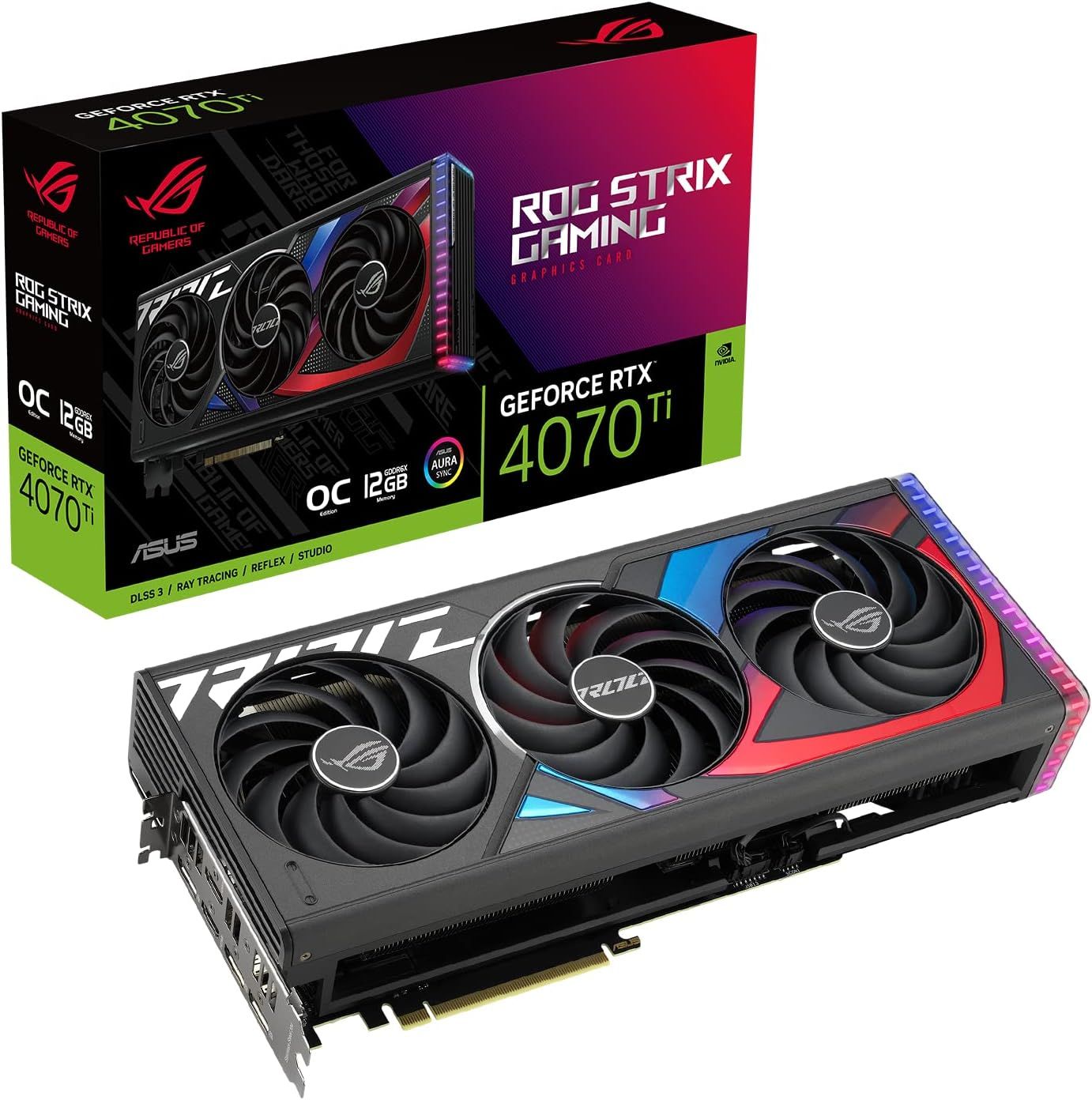 ASUS ROG Strix GeForce RTX 4070 Ti OC Edition GPU
$900 $1050 Save $150
One of the most powerful graphics cards in the world is currently available at a tremendous discount. The GeForce RTX 4070 Ti OC Edition by Asus is now cheaper than it has ever been. This recently released powerhouse is now selling for under $900, which is a nice price cut from the listing price of $1049.99, especially considering it is one of the most recent GPUs on the market.
Amazon currently offers the Asus ROG Strix NVIDIA GeForce RTX 4070 Ti OC Edition graphics card at a superb price of $899.99. While it is only a 14% discount, it is the best deal one is going to find on this card. This is the first time the GPU has dropped under $900, so those looking for top-tier performance on their PCs, should take note of the deal. The discount is going to save $150 on the regular listing price of the card, which is $1049.99.
Asus is a technology company that develops various types of hardware and electronics. The Taiwanese manufacturer is known especially for its PC components, which it started with decades ago. These days, Asus' Republic of Gamers brand, ROG in short, is delivering gamer gear in various product categories, including components like GPUs. The GPU in question is based on the latest-generation Nvidia chipset, the high-end GeForce RTX 4070 Ti.
RELATED: The Best Graphic Cards You Can Buy In 2023
Why Asus ROG Strix NVIDIA GeForce RTX 4070 Ti OC Edition is Great Buy?
The Asus ROG Strix NVIDIA GeForce RTX 4070 Ti OC Edition is a powerhouse of a graphics card that offers a significant boost to gaming and graphics-intensive applications from the previous generation. The card comes with advanced 4th generation Tensor cores, providing up to four times the performance in comparison to brute-force rendering. It also includes 3rd generation RT cores, which double the ray tracing performance, enhancing games with more realistic lighting.
In addition to a significant boost in pure processing power, it features Nvidia's AI technology DLSS3, which allows much better framerates with little effect to graphics. The ultra-efficient Ada Lovelace architecture on the other hand ensures optimal performance and lower heat production.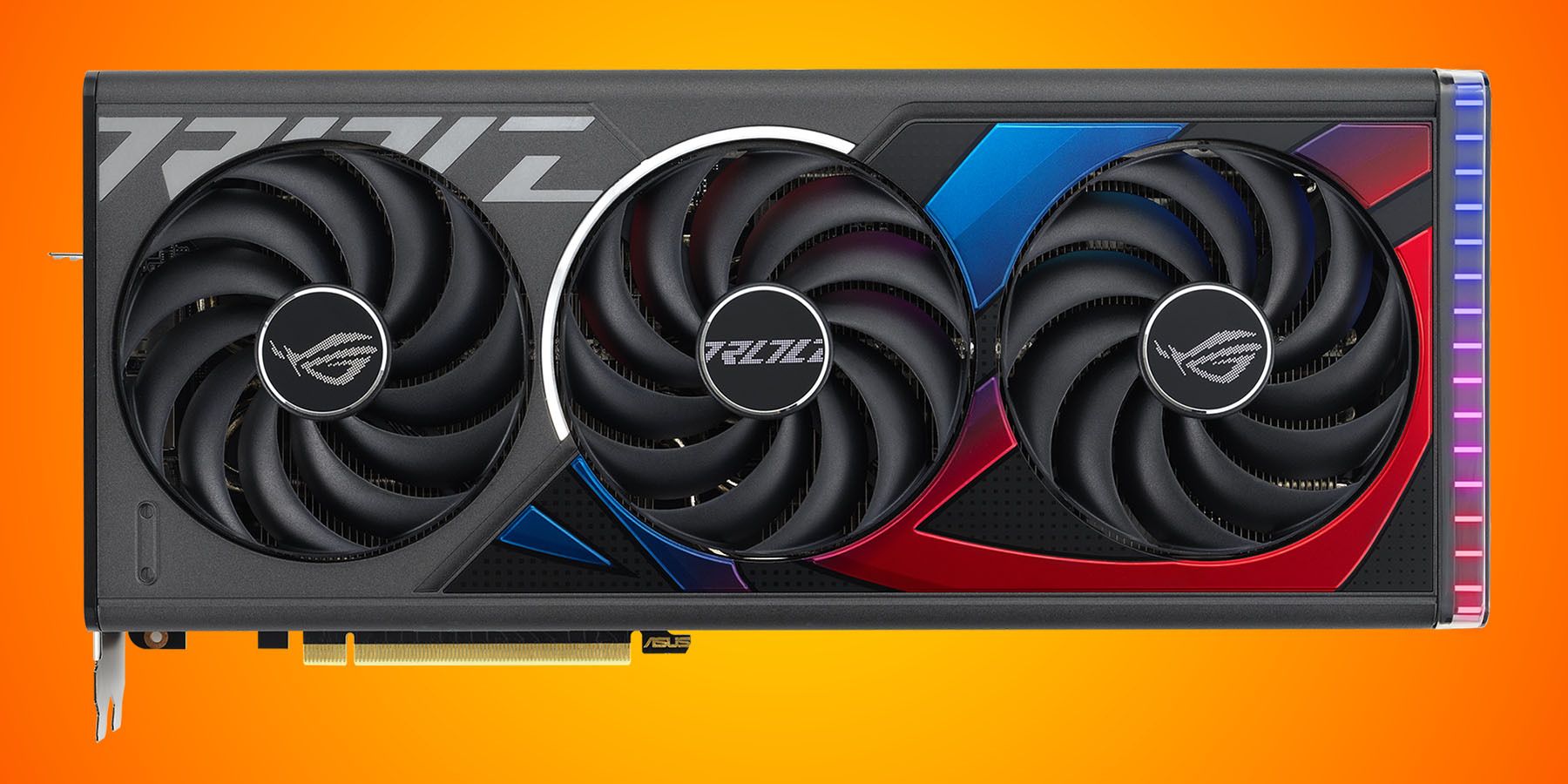 As this card is the OC Edition, with an overclocking mode it can reach 2790 MHz in clock speed, adding some extra performance for power-hungry gamers. In terms of heat dissipation, it features Axial-tech fans, which are scaled up to increase airflow. The 3.15-slot design allows the card to have a large fin array optimized to work with the three Axial-tech fans. Now during the Black Friday sale, the Asus ROG Strix NVIDIA GeForce RTX 4070 Ti OC Edition GPU is available for a first-ever price of $899.99 on Amazon.
Key Features
Nvidia DLSS3 for better and more efficient performance
Upgraded Tensor and RT Cores for improved rendering and ray tracing
Optimized airflow design with Axial-tech fans to cool the system