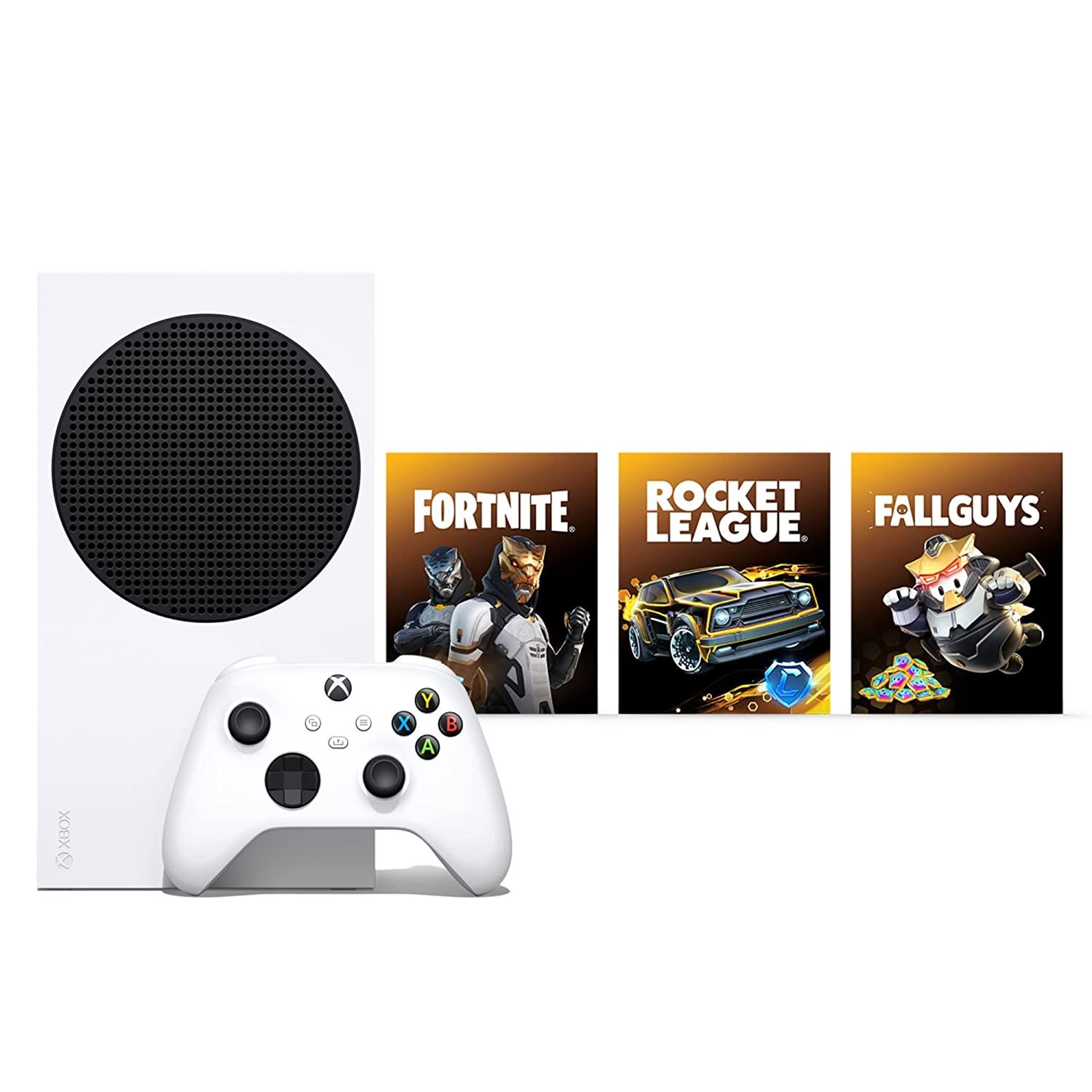 Microsoft Xbox Series S
Gilded Hunters Bundle
$250 $300 Save $50
Microsoft is offering its latest-generation budget console bundle at an amazing discount. The Xbox Series S console with an Xbox Wireless Controller and the Gilded Hunters Bundle is now, first time ever on Amazon, just $249.99. This bundle has never been sold for this cheap, so those looking for a capable machine with Fortnite, Rocket League, and Fall Guys add-ons should take advantage of it while it lasts.
Amazon is currently offering the Microsoft Xbox Series S Gilded Hunters Bundle at a reduced price of $249.99 during the Black Friday sale. This is a seemingly small 17% discount from its regular price of $299.99 but is, in fact, the best deal on this specific bundle ever on Amazon. This deal saves buyers $50 on the usual price, which is a good deal even for just the console. However, this bundle comes also with exclusive in-game cosmetics and virtual currency for popular games like Fortnite, Rocket League, and Fall Guys.
Microsoft and Xbox don't need much of an introduction. One of the world's largest technology companies in software and gaming hardware is offering a spectacular deal on its latest generation console. The Xbox Series S is the budget version of the company's latest series of consoles that challenges Sony's PlayStation 5 consoles in capabilities and games. At under $250, this bundle offers superb performance with up to 120 Hz gameplay as well as unique in-game upgrades in games like Fortnite.
RELATED: The Best Early Black Friday 2023 Console & Controller Deals: Xbox, PlayStation, and PC Controllers
What Makes This Bundle an Amazing Deal?
The Xbox Series S Gilded Hunters Bundle includes the Xbox Series S console, an Xbox Wireless Controller, and exclusive content for three popular games: Fortnite, Rocket League, and Fall Guys. This bundle allows players to dive right into the action with these free-to-download games and enjoy the costumes, cosmetics, and currency.
In Fortnite, players get access to Hunter Saber Outfit, the Saber's Fang Pickaxe, The Hunt Begins Wrap, and 1,000 V-Bucks for additional purchases. The bundle's Rocket League pack comes with Fennec Car, Huntress Decal, Orange Hexphase boost, Titanium Asto CSX Wheels, and 1,000 Rocket League Credits. Last, but not least, there's also Falltron Ultra Costume, Falltronic Emote, Falltronic Nameplate, and 1,000 Show-Bucks for Fall Guys.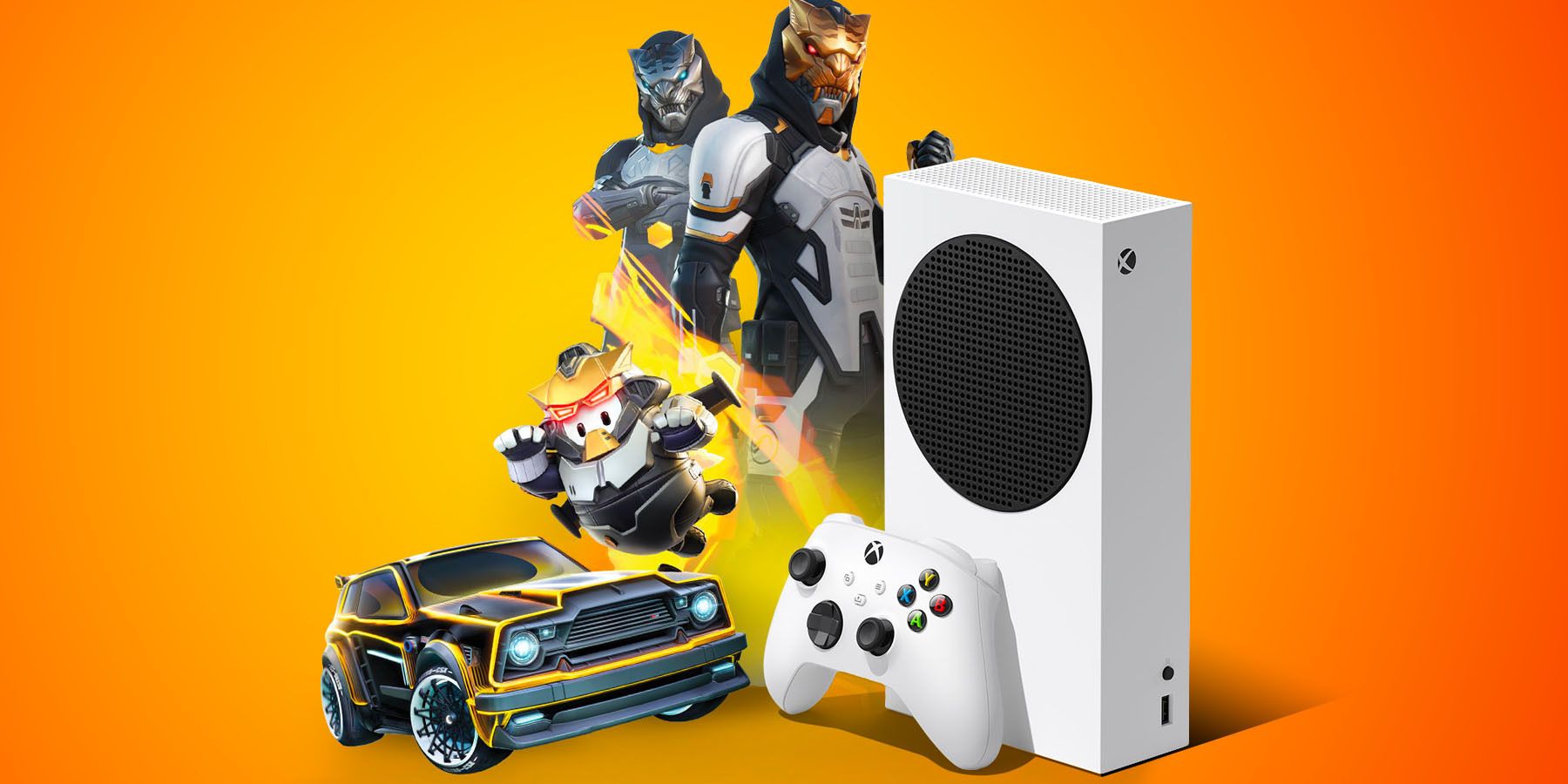 The game console itself is designed for digital gaming, offering next-generation speed and performance at an affordable price. The Xbox Series S supports Quick Resume, which allows players to switch between games rapidly, thanks to lightning-fast load times. It also comes with up to 120 frames per second for smooth gameplay on supported games and displays. The console supports a wide range of digital games from all generations of Xbox consoles with easy downloads and no need to fiddle with discs. The Microsoft Xbox Series S Gilded Hunters Bundle is available for the best-ever Black Friday price of $249.99 on Amazon.
Key Features
Exclusive in-game cosmetics and virtual currency for Fortnite, Rocket League, and Fall Guys
Quick Resume and lightning-fast load times
Compatibility with games from four Xbox generations for neverending gameplay
MORE: The Best Early Black Friday 2023 Video Game Deals: Xbox, Playstation, Nintendo, and more