The Big Picture
Aardman Animation is facing a shortage of clay after their supplier, Newclay Products, closed its doors.
Aardman bought the remaining stock of Newplast clay from Newclay Products to finish their current films, but they only have enough clay for one more movie.
The studio is responsible for hits like Wallace & Gromit, Chicken Run, and Shaun the Sheep.
Aardman Animation has found itself in a situation that's not as malleable as the clay they used for their films. In fact, that happens to be the issue they're facing: a lack of clay. Newclay Products, which creates a specialty clay unavailable anywhere else in the world, closed its doors in March, leaving Aardman to look for another solution, as reported by The Telegraph.
The makers of Wallace and Gromit and Chicken Run: Dawn of the Nugget scrambled to buy the last of Newclay Products' stock to at least finish the films they already had in development. Valerie Dearing, one of the directors of Newclay Products, said, "Aardman bought a lot of our remaining stock of Newplast to keep them going. They got what they said was two years' worth. It came to about 40 boxes, which must have been around 400 kg." The report stated that Aardman has enough clay for one more movie, putting future products from the studio on hold until they can find another supplier. It is unknown at this time what the long-term impacts will be on the company.
Why So Much Fuss Over Clay?
It might seem silly on the surface to make such a fuss about clay, but Aardman doesn't use any run-of-the-mill clay when crafting their feature-length films. Newplast is a nylon-reinforced clay that doesn't require the same steps other similar materials need, like glazing and firing. Newclay's other director, Paul Dearing, said, "It's always given us both tremendous satisfaction that Aardman used our product. They thought it was the best material of its type in the world."
Newclay Products Directors Retire
The directors of Newclay Products retirement led to the company shutting their doors, which surprised many in the industry who used their products. However, it wasn't a choice made lightly by the Dearings. They simply had no one to take over their business. Paul stated, "We ran the business for 16 years and it was thriving, but we couldn't find anyone who wanted to take over the firm after we retired so we sold off everything." However, that didn't stop the couple from sharing their pride that their little clay company had such a big hand in a world-renowned company like Aardman. Paul shared, "It's a great legacy to be part of, to look back and think that all those wonderful characters they created were made with our clay and that our company was such a key part of the artistic process. We're very proud of it, although we didn't always get the credit because, as a supplier, we were so behind the scenes."
Aardman Animations must look for a new supplier to continue to make their stop-motion films as Newclay Products has shut their doors. It is unknown at this time how it will impact Aardman going forward. Their latest film Chicken Run: Dawn of the Nuggets will be released on Netflix on December 15.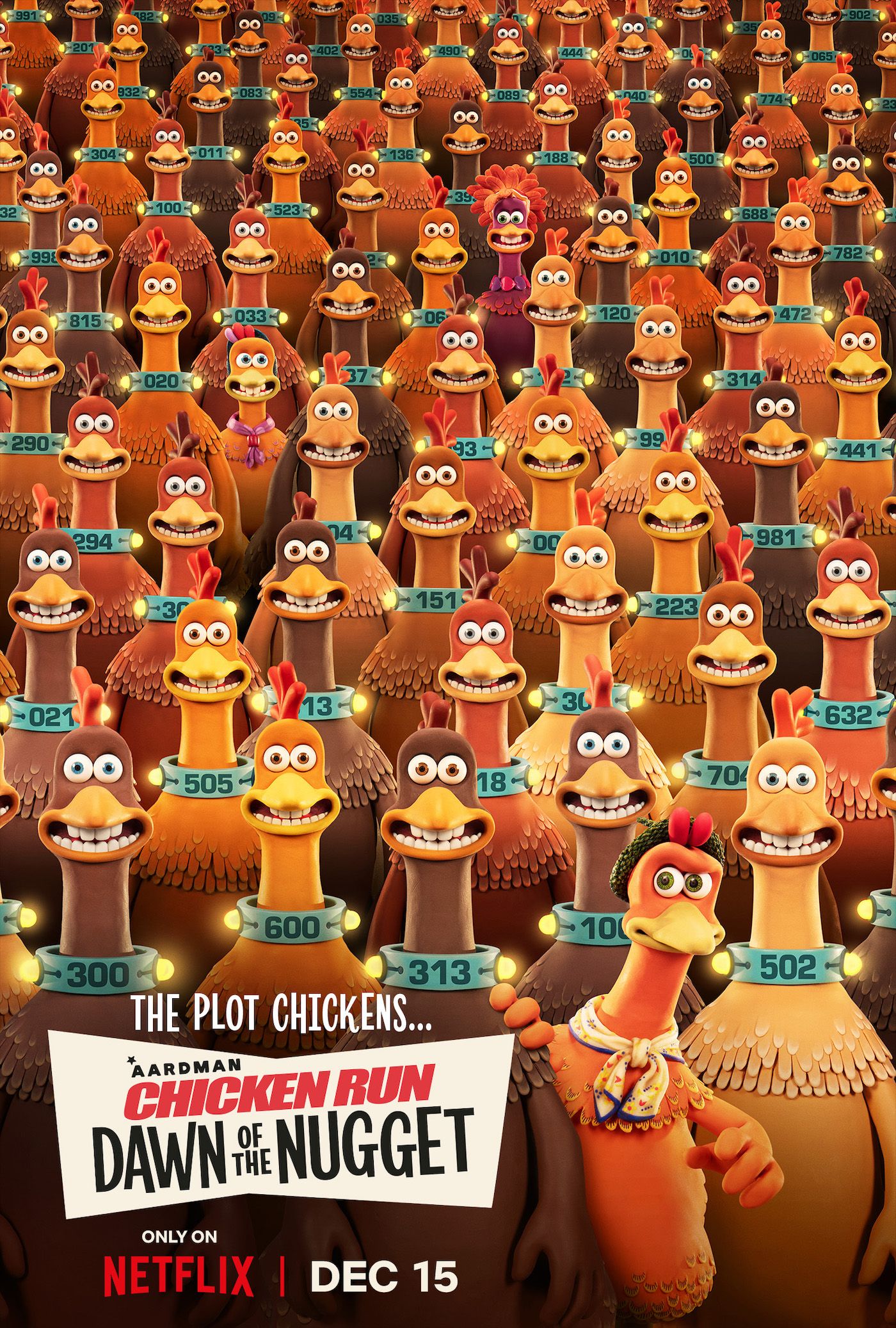 Chicken Run: Dawn of the Nugget
Having pulled off an escape from Tweedy's farm, Ginger has found a peaceful island sanctuary for the whole flock. But back on the mainland the whole of chicken-kind faces a new threat, and Ginger and her team decide to break in.
Release Date

December 15, 2023

Director

Sam Fell

Cast

Bella Ramsey, Zachary Levi, Nick Mohammed, Thandiwe Newton

Rating

PG

Main Genre

Animation

Genres

Animation, Action, Adventure, Comedy