Highlights
The newly introduced Hydro Catalyst character Neuvillette has a high pick rate in version 4.2 of Genshin Impact's Spiral Abyss, thanks to their versatility and ability to fit into any team. Other popular characters include Furina and Kazuha.
The popularity of Genshin Impact characters is influenced by factors such as their in-game appearance, elemental abilities, and emotional backstory, making them viable options for the current meta.
The Spiral Abyss in Genshin Impact is an endgame activity where players face challenging enemies across different floors. Collecting stars in the Abyss can yield valuable rewards, incentivizing players to complete objectives quickly.
A new Genshin Impact chart showed which characters have been popular in version 4.2 of the Spiral Abyss. Genshin Impact adds new characters to the playable cast on a regular basis and gives players an opportunity to expand their team. Some of these units remain relevant in the meta for quite some time thanks to their powerful kit, while others lose their popularity among the masses. For example, the newly introduced Catalyst user Neuvillette, whose kit enables him to fit into any team, was incredibly popular for the previous version of the Spiral Abyss.
Generally speaking, the popularity of Genshin Impact characters depends on different factors, including their kit and outfit design. As long as players like their in-game model and elemental abilities, they can always be a viable option for the current meta. Some characters also gain fame thanks to their backstory with emotional beats. It's safe to say that early Genshin Impact leaks generate a lot of buzz around specific units before their banner release, giving fans an insight into their design and kit.
RELATED: Genshin Impact Glitch Causes Infinite Attack Range With Charlotte
A new Genshin Impact chart from Reddit user qri_pretty ranked the most popular characters for the 4.2 Spiral Abyss, revealing that the five-star Hydro Catalyst Neuvillette came in first with an 88.6% pick rate. The newly introduced DPS unit Furina has also been quite popular among the masses, which isn't a surprise considering she has nearly everything that makes a character fan-favorite. Coming up third in the chart is Kazuha, a five-star Sword user whose kit provides him with crowd-controlling abilities.
Genshin Impact's Baizhu also found himself near the top with a 73.3 % usage rate. In addition to Dendro Archon Nahida, Polearm user Zhongli, and off-field DPS Xingqiu, Raiden Shogun is among the characters that have dominated version 4.2 of the Spiral Abyss over the last few weeks. As for the bottom of the list, Aloy, Razor, Xinyan, Candace, and Freminet had the lowest usage rate.
Genshin Impact features several endgame activities, with one being the Spiral Abyss that pits Travelers against formidable enemies. This unique combat dungeon requires players to go through different floors, each having three chambers that provide temporary buffs like an elemental damage bonus and additional defense. In addition to base rewards, more valuable items can be obtained by collecting stars in the Spiral Abyss. All players have to do is eliminate mobs and complete objectives as quickly as possible.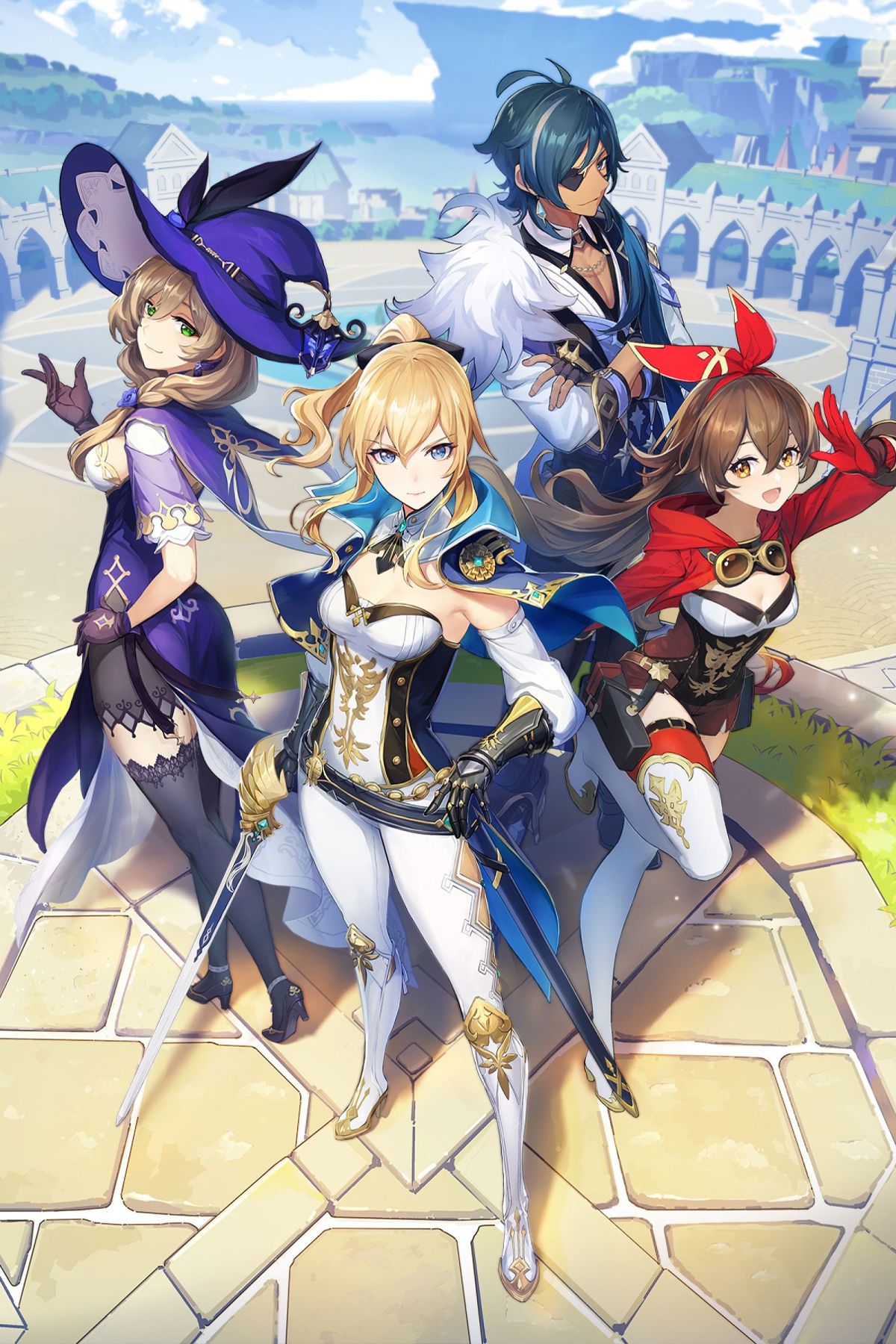 Genshin Impact is an open-world RPG made by MiHoYo. Focusing on the interactions between seven elements, Genshin Impact is a free-to-play gacha game with a host of characters, weapons, regions, and more.
Platform(s)

Mobile, iOS, Android, PC, PS4, PS5

Released

September 28, 2020

Developer(s)

HoYoverse (Formerly miHoYo)

Publisher(s)

HoYoverse (Formerly miHoYo)