Summary
Jordan Peele's The People Under the Stairs is progressing with Doom Patrol writer Ezra Claytan Daniels joining as the screenplay writer.
Daniels has collaborated with Peele before on New Black Horror and has garnered nominations and adaptations for his graphic novels.
Peele has proven to be a genre visionary with his satirical commentary on class, race, and gender in horror, though it is unclear if he will direct this project.
Jordan Peele's The People Under the Stairs, a reboot of Wes Craven's 1991 horror flick, is progressing. According to Deadline, Doom Patrol scribe Ezra Claytan Daniels has joined the team for Peele's anticipated film and will write the screenplay. Daniels collaborated with Peele for his New York Times Bestselling Out There Screaming: An Anthology of New Black Horror, an exploration of the horrors, both supernatural and societal, that haunt our nation.
Daniels is known for creating the graphic novels BTTM FDRS and Upgrade Soul, which both earned nominations for the Eisner, Harvey, and Ignatz Awards. The latter graphic novel was adapted into an Audible original series and is in development as a film. Daniels has written multiple episodes of Max's Doom Patrol, a segment for the black horror anthology Horror Noire, and for the Sissy-Spacek lead Night Sky series.
Since his directorial feature debut Get Out (which earned Academy Award nominations for Best Picture, Best Actor, Best Director, and Best Original Screenplay), Peele has proven to be a genre visionary, offering satirical commentary on themes like class, race, and gender, through horror.
The People Under the Stairs is a collaboration between Peele's Monkeypaw Productions and Universal Studios, with Peele and partner Wim Rosenfeld attached to the project as producers. No word yet on whether Peele will be at the helm for this one. The project, which was first announced three years ago, is still in early development.
Related: 11 Best Movies and Shows Written & Produced by Jordan Peele, Ranked
Wes Craven and The People Under the Stairs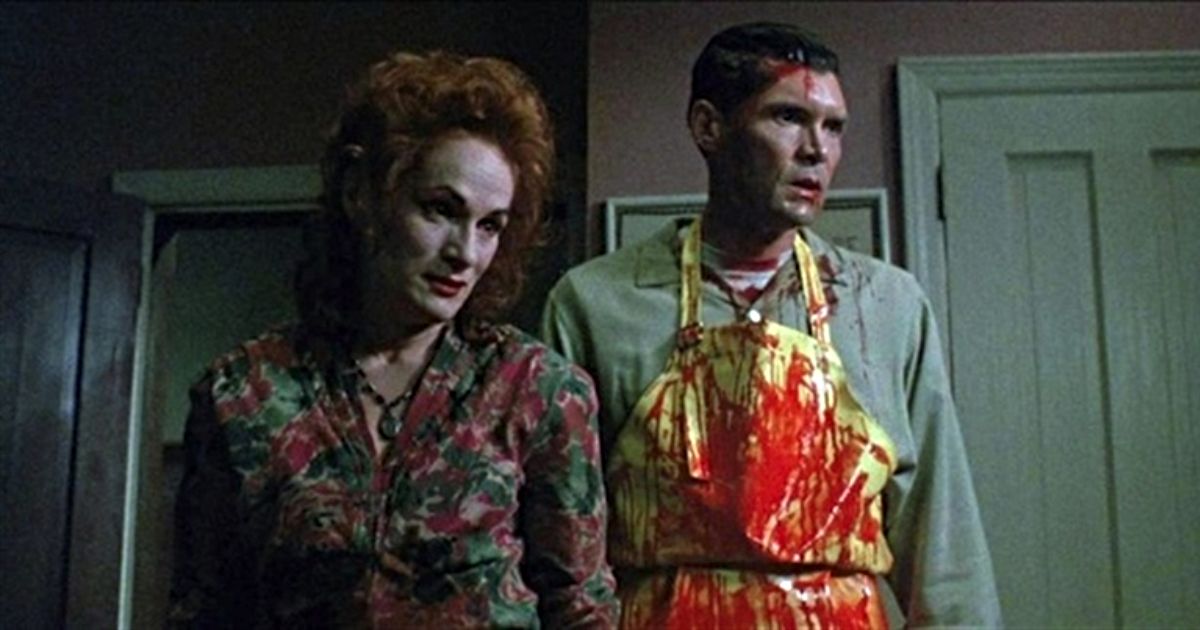 The original The People Under the Stairs, written and directed by Craven and released in 1991, follows a young boy, Poindexter "Fool" Williams (Brandon Adams), and two adult robbers who find themselves trapped in the home of greedy sibling landlords after breaking in to steal a collection of gold coins. There, Fool learns that a number of boys are imprisoned in the home of incestuous siblings, Eldon Robenson and Mrs. Robenson (also creepily known as Daddy and Mommy), and he must escape before being captured himself. Although not one of Craven's most famous films, that recognition belongs to The Nightmare on Elm Street and Scream franchises, The People Under the Stairs is considered a cult classic film. The horror flick serves as a commentary on subjects like classism, capitalism, and gentrification, which makes it the kind of film that Peele has become known for making.
Craven once said that The People Under the Stairs was inspired by a 1970s news story, where burglars discovered captive children in a lavish Los Angeles home.
After signing a deal with Universal Cable Productions in 2015, Craven planned to remake The People Under the Stairs as a series for SyFy. Along with the series, described as a contemporary Downton Abbey meets Amityville Horror, Craven had other projects lined up with UCP. Unfortunately, the horror icon passed away later that year before being able to see any of those projects through.
Craven's The People Under the Stairs, starring Adams, Everett McGill, Wendy Robie, and A. J. Langer is currently streaming on Tubi.