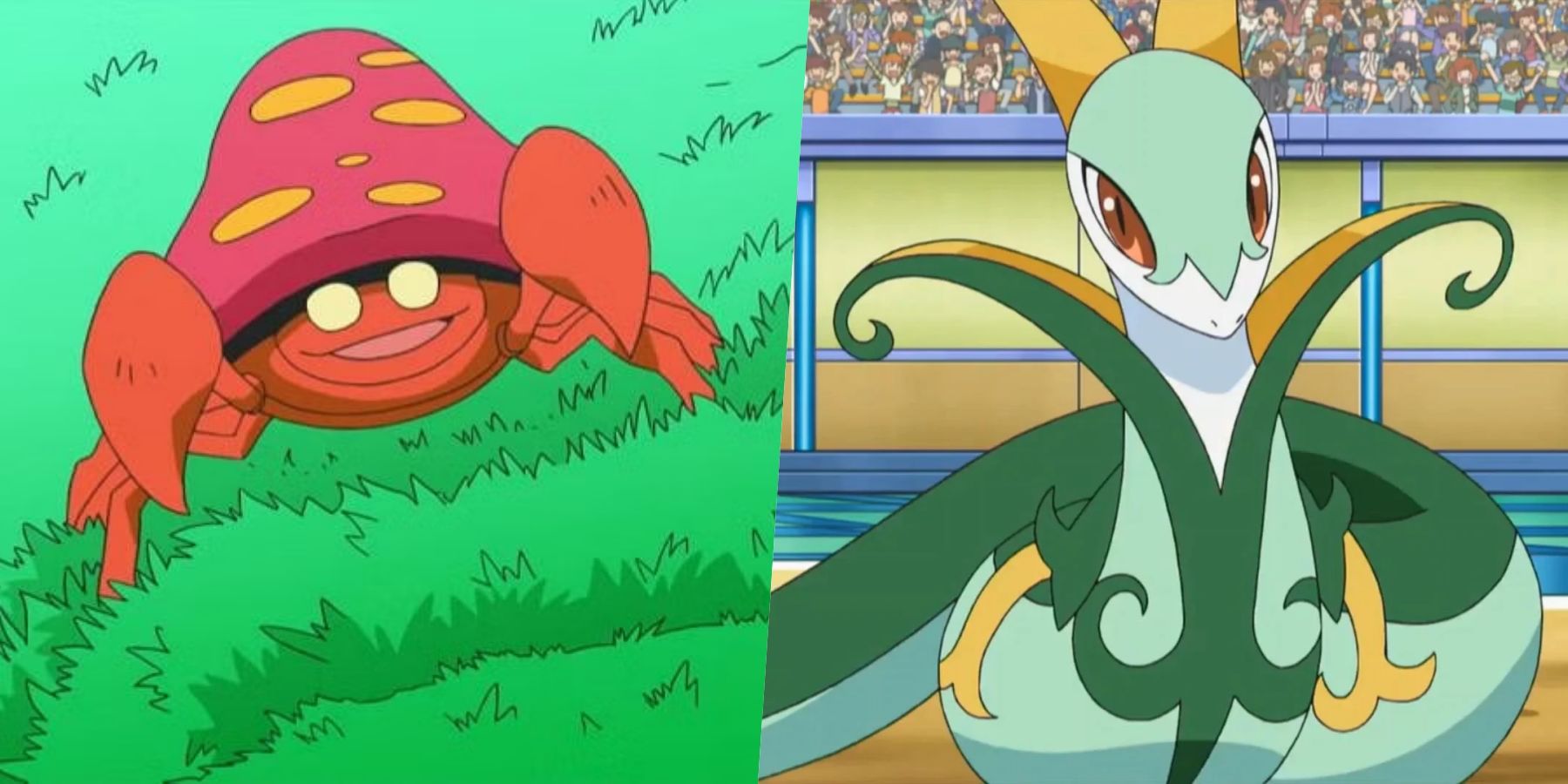 Highlights
A Pokemon fan artist combined Parasect and Serperior, creating a horrifying fusion that may give fans nightmares. A mashup of extremes, Parasect and Serperior represent disturbing and beautiful sides of the Pokemon world.
Fan art shows Serperior completely taken over by Parasect, with lifeless eyes and red marks. Another image features a trio of Parasect observing a lifeless Servine, fungi protruding from its mouth and body. The final image shows the happy beginnings of the Parasect trio with Snivy.
Fans praised the artist's work, noting a resemblance to The Last of Us. The fan art showcases what Pokemon could be if it delved into the horror genre.
A Pokemon fan artist has made an impressive combination of Parasect and Serperior. Pokemon is a franchise known for its extremes, with Pokemon that have stories that are as adorable as they are disturbing.
Parasect and Serperior are Pokemon that occupy the extreme ends of these opposites. On the one hand, Parasect has one of the most horrifying Pokedex entries in existence. According to it, the Pokemon is completely dominated by the parasitic mushroom on its back, losing its free will and becoming a puppet. On the other side is Serperior, considered one of the most beautiful Pokemon, and it's not hard to see why, as the Grass-type has an elegant design paired with an intimidating look and an aura that exudes a noble atmosphere. But while Parasect and Serperior are practically from totally different realities, one Pokemon artist decided to combine the two and the result has everything to give fans of the franchise nightmares.
RELATED: Pokemon Fan Turns Machamp into a Rock-Type
Reddit user PoliMarley42_Art shared a series of three fan arts combining Parasect and Serperior. The first image shows Serperior with its body completely taken over by a Parasect "centipede," its eyes lifeless and red marks all over its face. The next picture is just as striking and shows a Parasect trio observing a lifeless Servine, with gray eyes while fungi come out of its mouth and different parts of its body. The last image shows how it all began: the Parasect trio still as Paras, happily interacting with Snivy, one of Unova's starters, while the Pokemon holds the same mushroom that would be responsible for its demise.
In the comments, Pokemon fans praised the artist's work and were "horrified" by the fan art's The Last of Us-esque vibe. As well as publishing the fan art, PoliMarley42_Art created lore for it with a "health warning" warning that an infection quickly developed after it started in the Kanto region. The artist took the opportunity to share their previous fan art showing Grass-type starters from Kanto, Johto, Hoenn, and Sinnoh, after receiving the same treatment that claims Paras and Parasect as victims. Players showed anticipation to see what it would be like when it came to the other Grass-type starters like Rowlet and Sprigatito.
This isn't the first time Pokemon fans have remembered Paras and Parasect and their similarity to The Last of Us. After all, Paras and Parasect are controlled by spores, while mind-controlling spores are what create the apocalyptic scenario awaiting Ellie and Joel. While Pokemon has never had an entry in the horror genre, the fan art shows what it would be like if one day Game Freak dedicated itself to expanding the franchise's universe beyond the traditional turn-based RPG.