Warning: Contains spoilers for Batman/Catwoman: The Gotham War – Red Hood #2!
Summary
Red Hood is in desperate need of a true ally and finds one in Ravager, who truly has his back — unlike Batman and Catwoman.
Red Hood and Ravager share a history and bond over their similar personalities and combat skills, making them a powerful duo.
Red Hood's relationship with Ravager is outside the complicated dynamics of the Bat-Family, making her a reliable ally in his fight for survival.
Red Hood is in worse shape than ever as the Gotham War rages on, and he's in desperate need of a true ally. Batman and Catwoman have their own agendas, and inserting himself in the middle has left him paralyzed by fear with no one to trust — until now. Ravager has returned to Gotham, and she has Jason's back like nobody else.
Batman/Catwoman: The Gotham War – Red Hood #2 by Matthew Rosenberg, Nikola Čižmešija, Rex Lokus, and Troy Peteri offers a look at Jason's life in the days leading up to Batman altering his mind and leaving him riddled with fear with each surge of adrenaline. Before that, he meets up with Ravager and asks for her help following up on a lead about the Joker, which on its own is a surprising display of trust from Jason.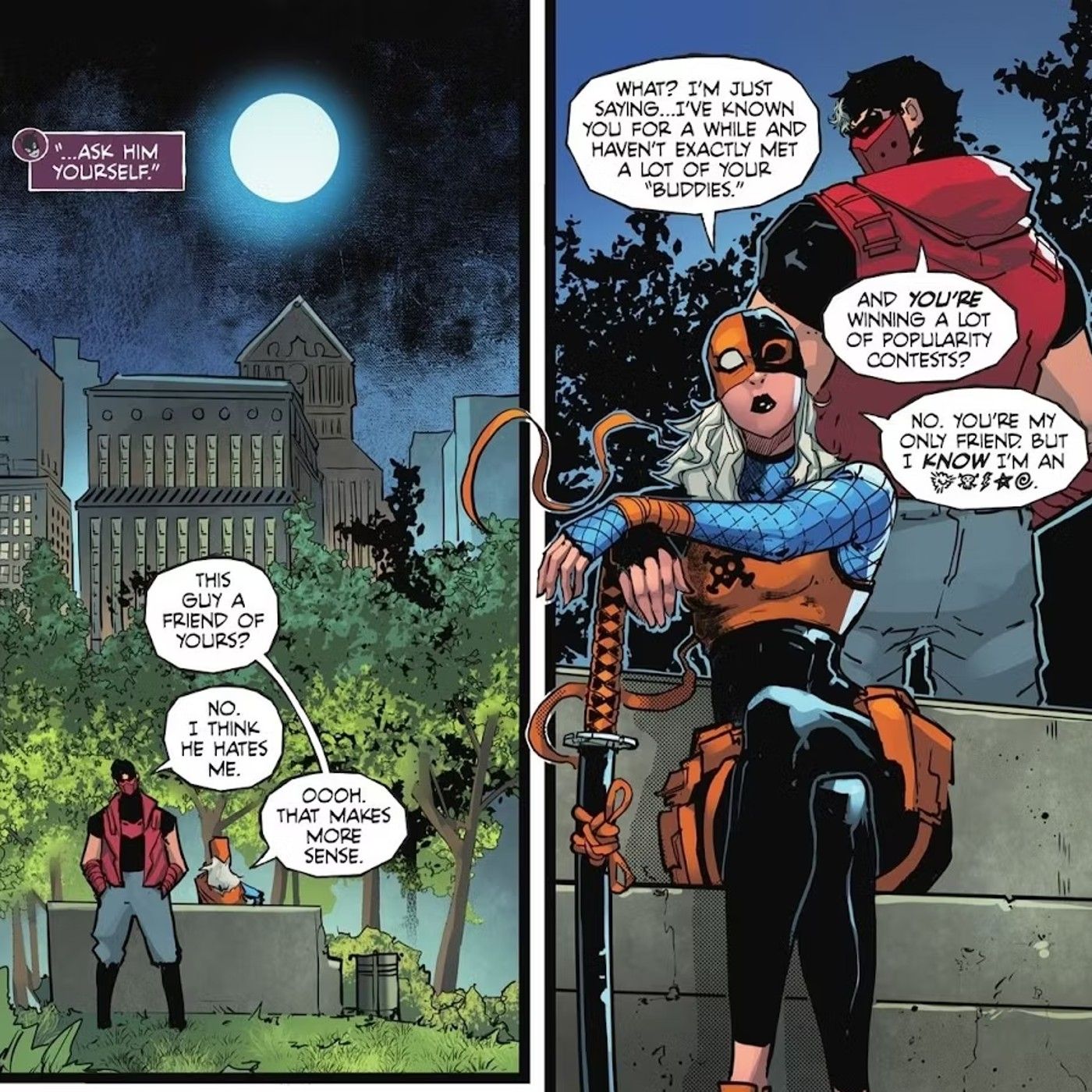 When he fails to show up at the promised time, Rose's genuine concern and attempts to track him down prove that Red Hood has at least one person looking out for him who has no personal stake in the Gotham War or the Bat-Family's business.
Related: Deathstroke's Daughter Fully Rejects Slade, Finally Becoming a True Hero
Red Hood and Ravager Have Plenty of History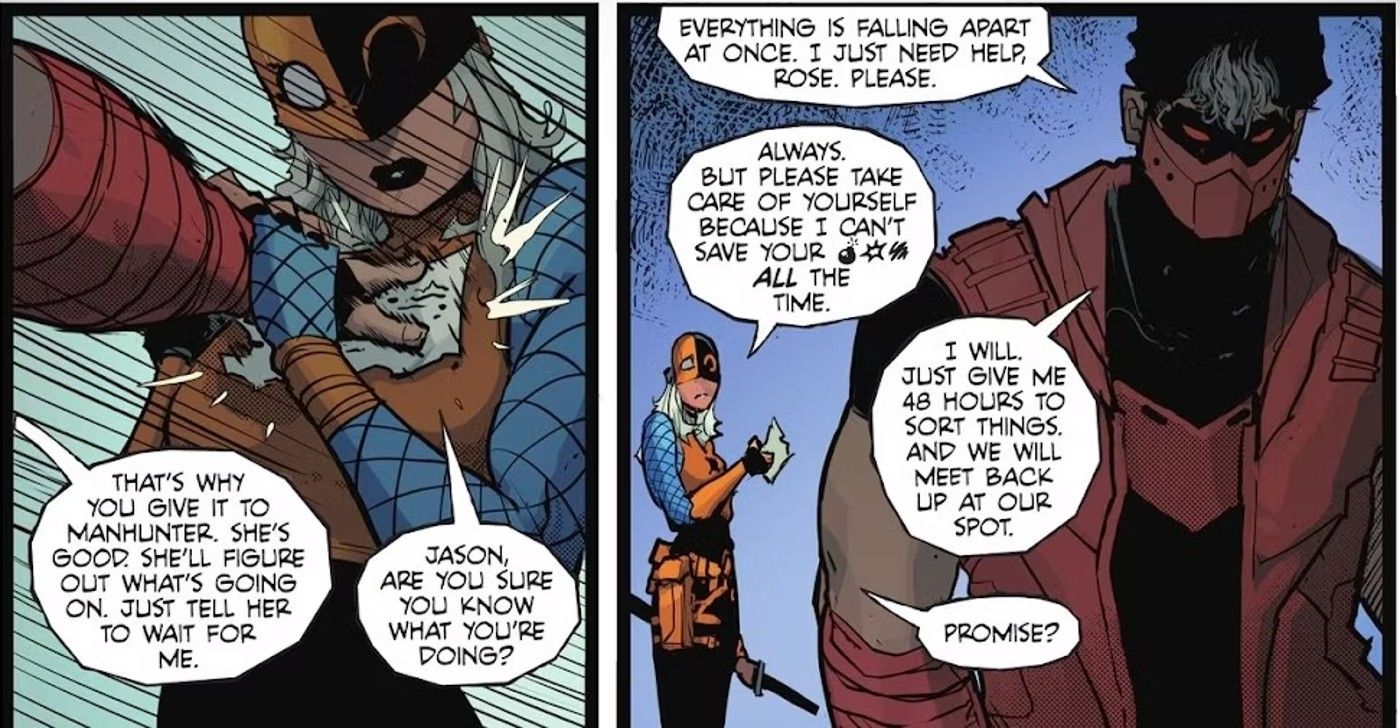 Jason Todd and Rose Wilson have plenty in common. They share similarly abrasive personalities and have played the role of hero and villain — in addition to being incredibly skilled combatants (thanks in part to intense training and expectations from their respective father figures). In short, they've found plenty to bond over. Rose even says in this issue that Jason is her "only friend," and she is unable to ignore the idea that Jason could be in trouble when he doesn't keep his promise to her. She quickly takes action to figure out if he's safe by calling "Marquise," but she inadvertently sets Scandal and Vanda; Savage after Jason.
That said, her intention is to help. It's a common thread between them, especially as they find themselves bonded together in other universes and timelines, such as DCeased and the larger Future State event. Ravager and Red Hood frequently find their way back to each other. Now, as the Gotham War heats to a boiling point, Jason needs someone in his corner, and Rose is more than able to fight for or beside him, perhaps signaling the start of a new version of Red Hood's Outlaws team.
Red Hood Needs Friends More Than Ever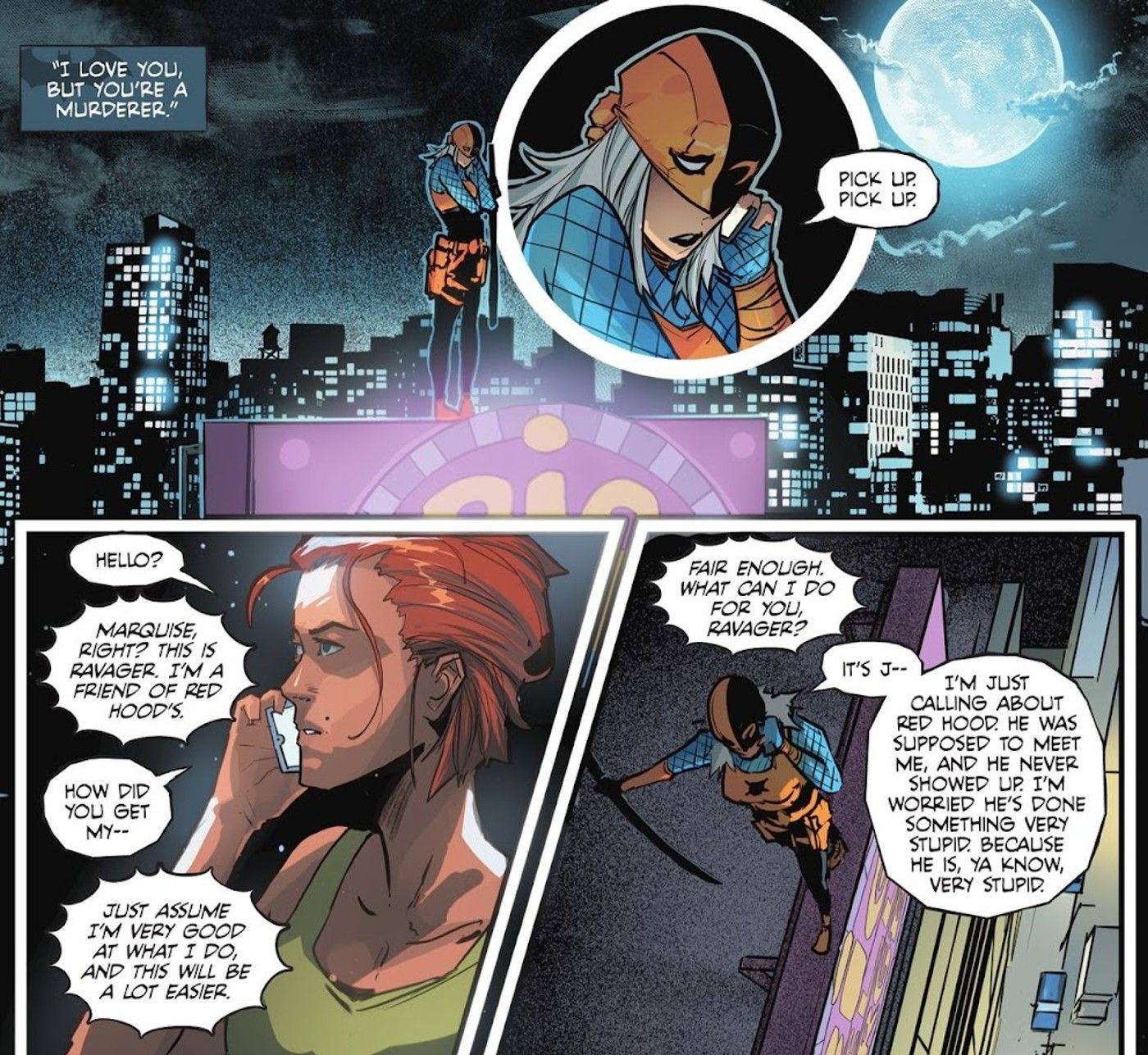 Jason's standing with the rest of the Bat-Family is always complicated. He escaped Insomnia with Tim Drake in the Knight Terrors event, and Nightwing was quick to leap to his defense in Batman #138 by Chip Zdarsky, Jorge Jimenez, Tomeu Morey, and Clayton Cowles, but that doesn't completely undo the years of tension and misunderstandings. Their concern will never be primarily about Jason, either, as Batman is a central figure to all of them. But Red Hood's relationship with Ravager exists outside any of that, and the two are already close enough for him to rely on her for something as important as following up a clue from the Joker. As Red Hood fights for his life and sanity, Ravager stands as the ally capable of getting him to the other side.
Check out Batman/Catwoman: The Gotham War – Red Hood #2, available now from DC Comics!