Summary
The latest issue of The Immortal Thor reveals the four people whom Thor deems worthy to hold his hammer Mjölnir and stand by his side in his biggest challenge yet.
The Thor Corps is formed to face the terrifying Toranos, with each member receiving permission from Thor to hold his hammer and gain his powers.
Thor deems Loki, Storm, Beta Ray Bill, and Jane Foster to be his most trustworthy and capable allies, culminating years of storytelling and satisfying readers who have followed Thor's journey.
Warning: Spoilers for The Immortal Thor #4!The latest issue of The Immortal Thor unveils the four people whom the title hero deems to be worthy of holding his hammer Mjölnir. Not only are these allies capable of holding the Thunder God's mighty weapon, but they are the four people he trusts to stand by his side in his biggest challenge yet.
The Immortal Thor #4 by Al Ewing, Martin Coccolo, Matthew Wilson, VC's Joe Sabino, and Wilson Moss. Facing the terrifying "God of the Super-Storm", Toranos, the Mighty All-Father forms the Thor Corps. With each induction to the team, each member receives permission from Thor himself to hold his hammer, granting them his powers.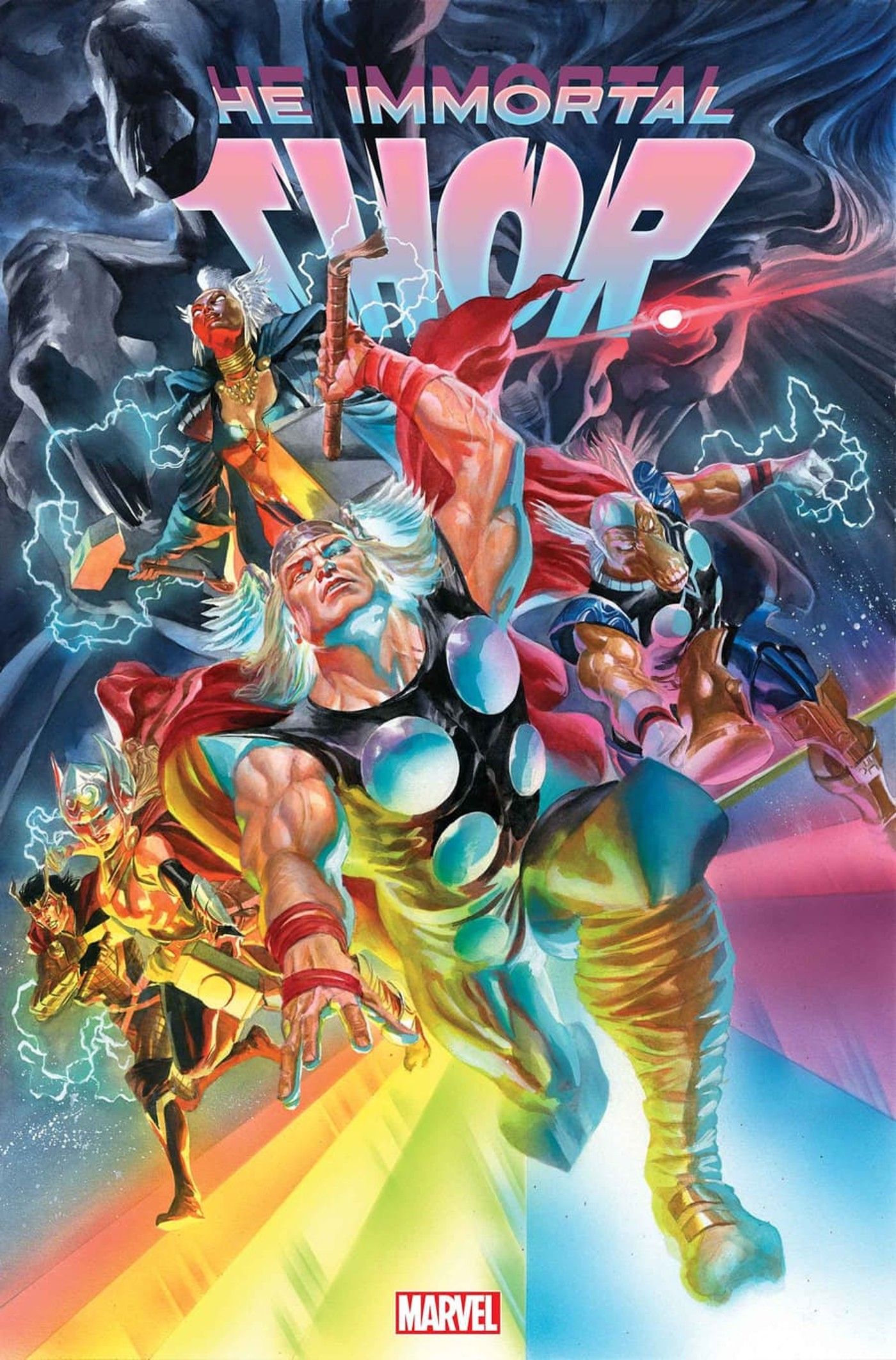 The four members of the Thor Corps are Storm, Loki, Beta Ray Bill, and Jane Foster.
The Thor Corps is Formed and They Are Worthy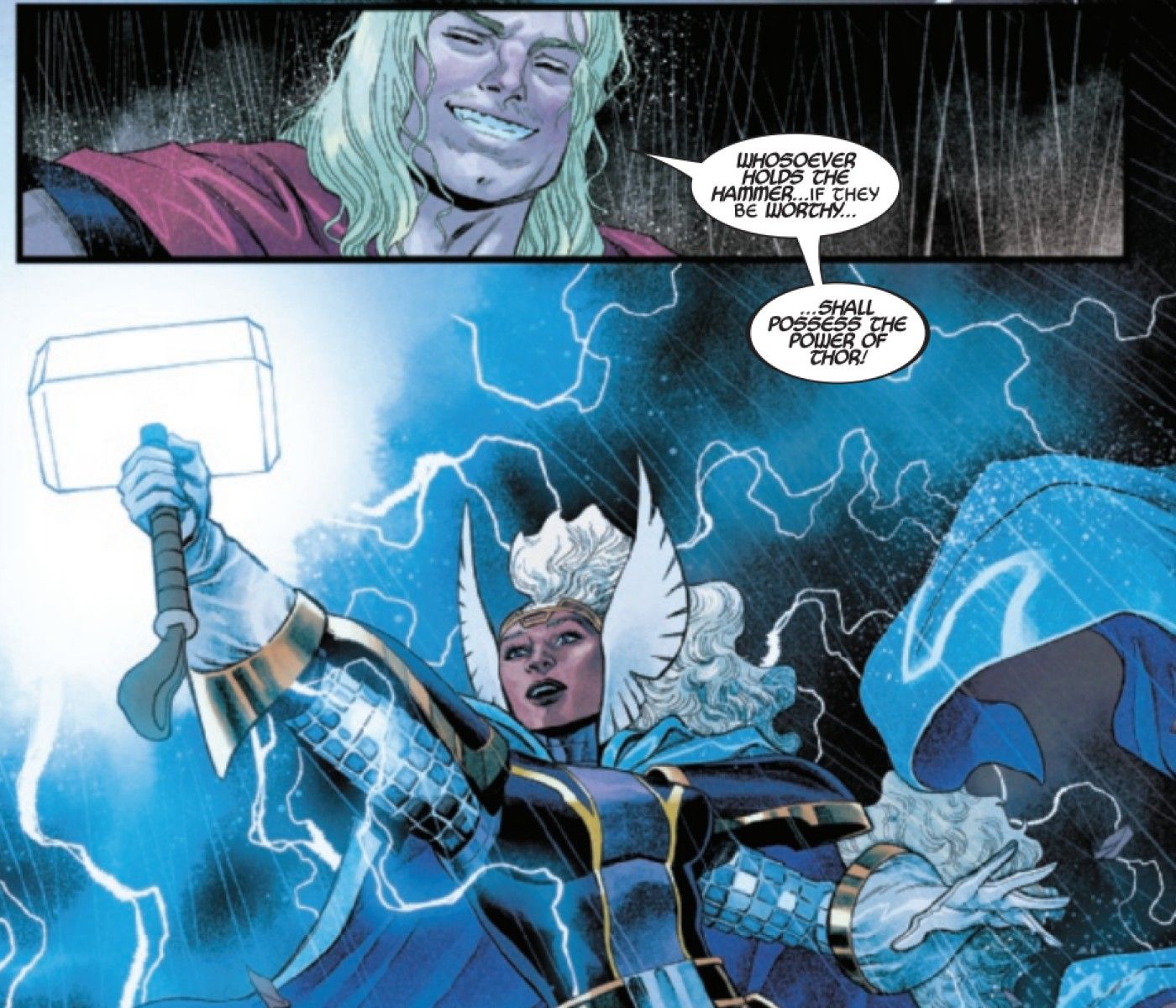 In the previous issue, Thor decides that he needs to assemble a special team to deal with the onslaught of the Utgard-Thor, Toranos. His decision comes not a moment too soon because Toranos steps onto the scene as Thor is attempting to recruit Storm. Knowing that anyone who holds Thor's hammer acquires his powers and maintains them for 60 seconds after dropping the hammer, he passes the hammer around to his new teammates. First to Storm, then to his brother Loki. Loki, not confident in his worthiness, allows Beta Ray Bill to catch it for him, but grasping the handle while Bill is lifting the hammer is enough to grant Loki powers for himself. Finally, once Jane Foster arrives to the site of the battle, the team is complete.
Thor Reveals His Most Trustworthy Allies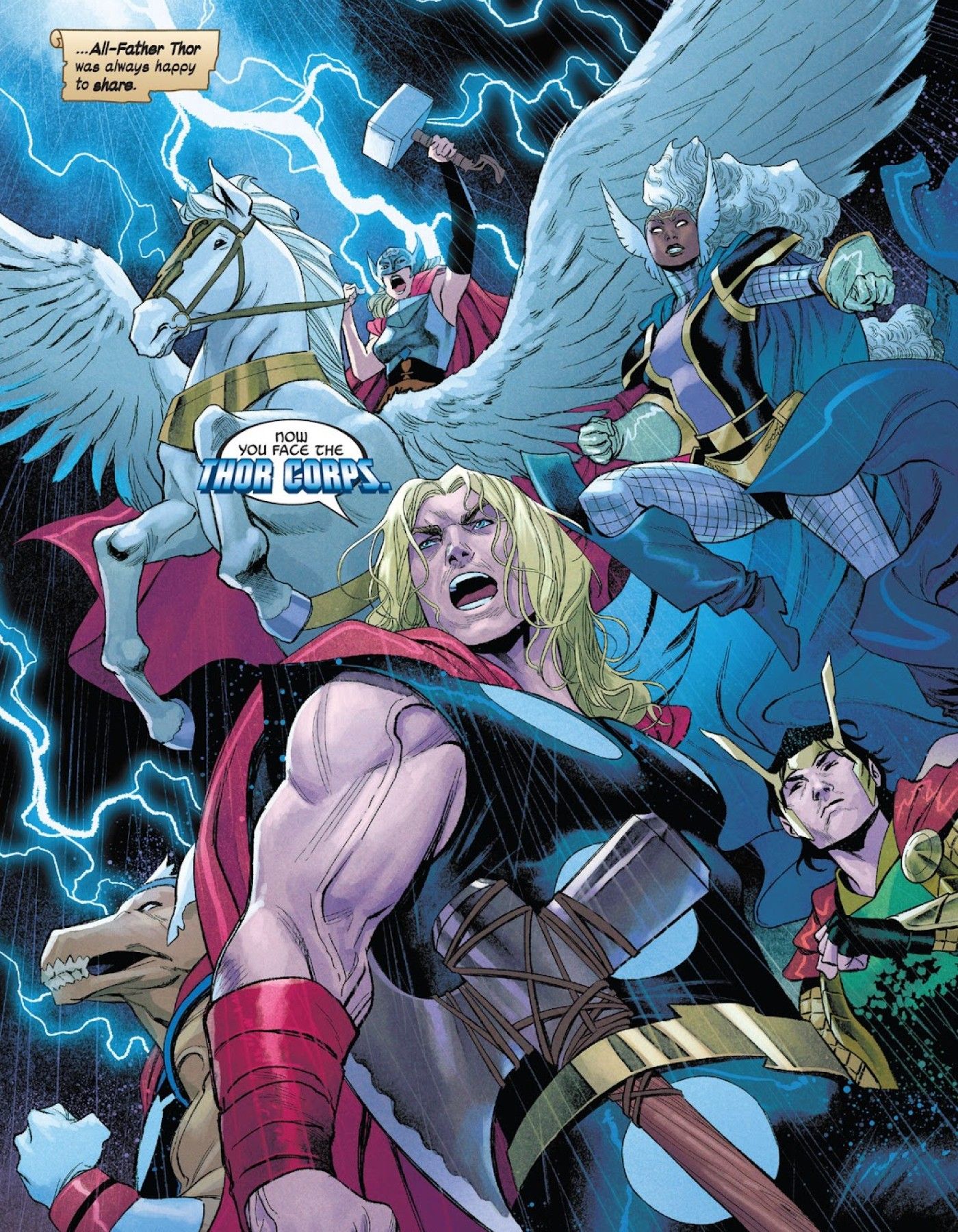 It is worth noting just how ambiguous Loki's worthiness is. It isn't clear if he is actually worthy of lifting Mjölnir, or if he only gets Thor's powers because he happens to be touching the hammer while Beta Ray Bill is legitimately lifting it. Then again, at the end of the day, it does not actually matter. What does matter is that Thor deems him to be worthy. Given his past deeds and his mischievous personality, Loki's worthiness was always going to be questionable to everyone, even Loki himself, yet Thor is so confident in Loki's worthiness that he just launches his hammer at him expecting Loki to catch it.
At the end of the day, Thor deems Loki worthy enough to stand by his side in his biggest battle yet. The same can be said for the rest of the Thor Corps. The Thor Corps as a unit in general feels like the perfect culmination of decades worth of storytelling within Thor lore. This moment is for readers who have followed years of Thor's journey as he's cultivated relationships with Jane Foster, Loki, Beta Ray Bill, and Storm. To see all of these relationships evolve to this point where Thor deems these to be his most trustworthy, capable friends worthy of wielding Mjölnir is wholly satisfying.
The Immortal Thor #4 is on sale from Marvel now.