Summary
Brie Larson hints at more adventures for Carol Danvers after The Marvels, suggesting there is still more to explore with the character.
Despite the poor box office performance of The Marvels, Larson expresses satisfaction with the film and emphasizes the personal impact of playing Carol Danvers.
In The Marvels, Carol teams up with Monica Rambeau and Kamala Khan to solve an anomaly and stop the villain, Dar-Benn.
Brie Larson reveals she still has a lot to offer playing Carol Danvers, and teases more adventures for her character after The Marvels.
In 2016, when Marvel Studios presented one of their most incredible panels in their entire history at San Diego Comic Con, Brie Larson was one of the big stars who took the stage to confirm that she would be portraying Carol Danvers in the MCU. Three years later, she starred in her first solo film, and joined the franchise's great heroes in Avengers: Endgame.
After a long wait, and a couple fo post-credits cameo appearances, the actress returned to the MCU in The Marvels, where Carol teams up with Kamala Khan and Monica Rambeau. But what lies ahead for the character after the film directed by Nia DaCosta? In an interview with Entertainment Tonight, Larson teased Carol's future, hopeful that she will be able to wear the hero's costume again:
"I don't want Marvel to come for me, but there is something. There is definitely something, to answer your question, that I would want to say, but I am not going to so. I think there is still so much inside of Carol. I feel like getting to be on this team just cracked her open in a way that she hadn't been and I really loved that for her. I just loved her letting the shoulders drop a little bit, and not need to feel like all the responsibility was on her. So I think that there is just so much more to go… She is just a great character to continue to grow with. It's like, as I am growing she is growing."
Related: Samuel L. Jackson's Nick Fury Sets New MCU Record, Overtaking Captain America
Brie Larson Breaks Silence on The Marvels' Flop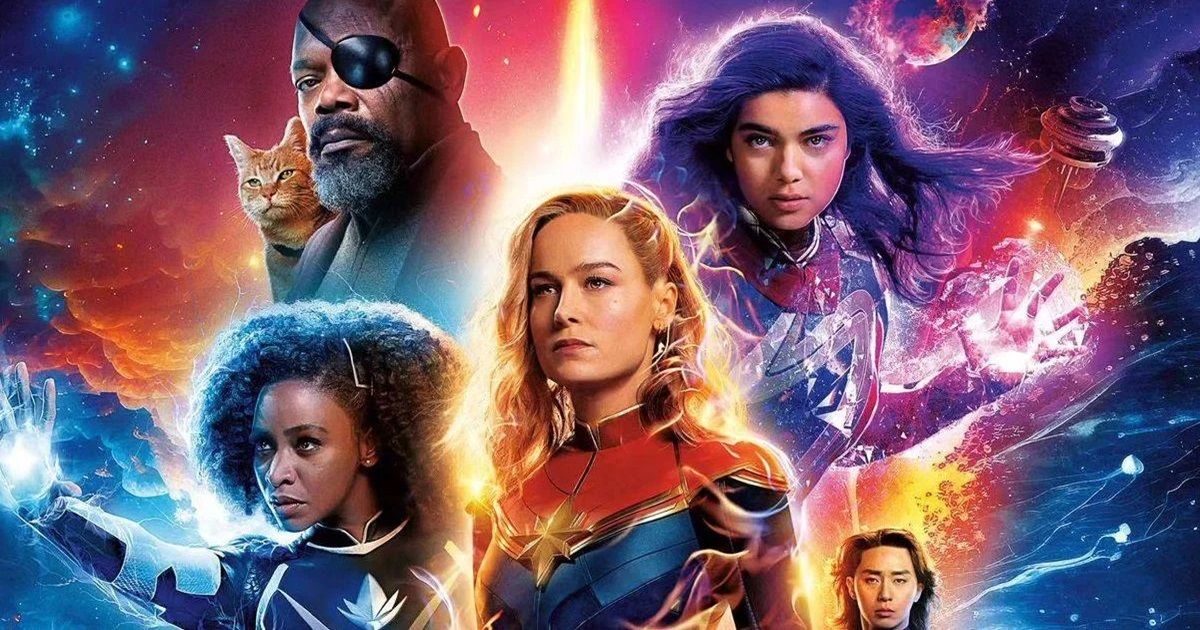 The fact that Brie Larson is confident about her return in the future of the MCU is undoubtedly good news for fans, especially given the poor box office performance The Marvels is experiencing. Marvel Studios' latest movie became the lowest-grossing production in its opening weekend for the entire franchise, falling behind 2008's The Incredible Hulk.
But numbers aren't everything. Speaking with Radio Times, Larson addressed The Marvels' terrible performance, confessing that she is happy with the film they made, and everything she has accomplished as Carol Danvers:
"I had such an amazing time working with Nia [DaCosta] and Teyonah [Parris] and Iman [Vellani], and it was just a really blissed out time and I'm so happy with what we did. Carol will always be part of me. She changed my life, you know, she changed me. Who I am as a person is forever impacted by her. So, I don't know what the future holds. But I know that she's always going to be with me."
In The Marvels, Carol and Monica Rambeau are at the center of an incident while investigating an anomaly in space, which causes them to switch places with each other and with Kamala Khan every time they use their powers. The three must work together to discover what is happening, how to reverse it, and stop the movie's villain Dar-Benn seeking revenge on Carol.