Summary
Aardman Animations, the renowned British studio known for their stop-motion movies, may be in trouble due to a shortage of the material they use.
The material, Lewis Newplast, is only made by a factory that recently closed down, and Aardman Animations has limited stock left.
Without a solution, the studio may only have enough material for their upcoming Wallace & Gromit feature, putting the future of their movies in jeopardy.
Aardman Animations, the studio behind Chicken Run, is facing a crisis. The British company was founded in 1972 and is primarily known for their stop-motion and claymation characters including Wallace and Gromit. 2000's Chicken Run, which follows a group of chickens attempting to escape a prisonlike farm, was their first feature-length movie. They have so far followed that with eight more movies, including Shaun the Sheep Movie, Early Man, and the upcoming sequel Chicken Run: Dawn of the Nugget.
Per The Telegraph, the future of Aardman may be in jeopardy. The company's stop-motion projects have been made from a material known as Lewis Newplast, which was only made by a single factory that closed down this past March. Although they bought out the remainder of the factory's stock, the company may only have enough material left to complete their upcoming 2024 Wallace & Gromit feature and no further Aardman Animations movies unless something can be done.
What's Next for Aardman Animations?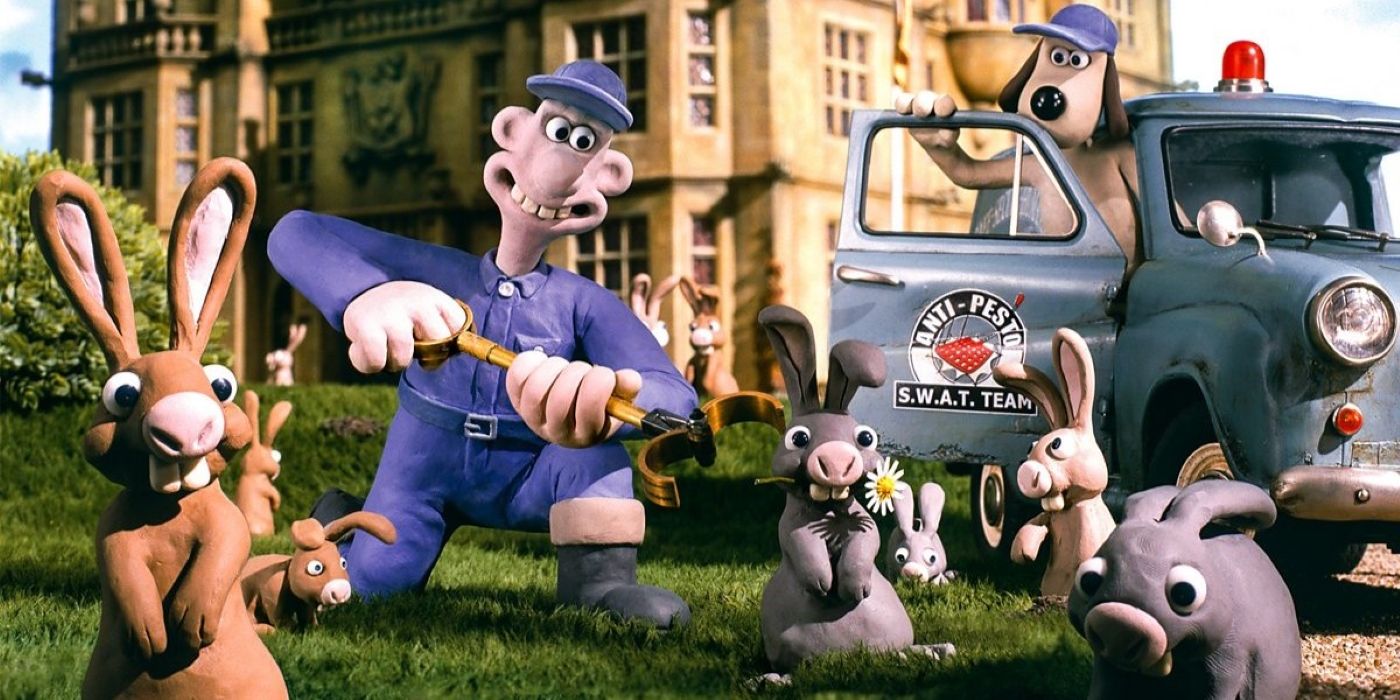 Although this situation leaves their usual filmmaking process on a precipice, there are several ways that Aardman can recover. The first would be finding a way to recreate Lewis Newplast, either in-house or in partnership with another factory. That seems like the most viable route for the company, whose particular aesthetic is a defining element of their output.
However, claymation is not Aardman's only form of animation. The company has previously experimented with CG-animated projects, including the movies Flushed Away and Arthur Christmas. After the release of the upcoming Wallace & Gromit movie, that could be a direction they explore further rather than attempting to recreate their preferred stop-motion material.
Flushed Away follows a rat who is flushed into the sewer, and the inability to get claymation models wet necessitated a computer-generated approach.
It is currently unknown how this shortage will affect any further sequels to Chicken Run, should the Chicken Run 2 Netflix release be a success. The company has also previously announced an upcoming project in collaboration with Bend It Like Beckham and Blinded by the Light director Gurinder Chadha that could be impacted. However, given the way that their brand is more or less synonymous with stop-motion in the public imagination, it seems likely that they will find a way to either recreate Lewis Newplast or make do with another material that is as close to it as possible.
Source: The Telegraph