Summary
A new photo posted on Instagram shows David Corenswet hitting the gym in preparation for Superman: Legacy.
Corenswet acknowledges the role of Superman is a dream job.
James Gunn reveals Superman for All Seasons artwork on the wall at his production office.
The new Superman is working hard to take flight by adding plenty of muscle and might. Writer and director James Gunn anointed David Corenswet the fortunate actor to portray Clark Kent and his Kryptonian alter ego in Superman: Legacy. So, in preparation for the Last Son of Krypton's first appearance in the DCU, Corenswet is working closely with Hollywood fitness and health trainer Paolo Masciti. And Masciti is busy ensuring the new Man of Steel's physique is ready for his big-screen adventure in 2025. Masciti posted a single image of Corenswet in the gym sporting sweats and a ballcap. The Instagram post reads only two words: "The Legacy." Check out the photo of Corenswet below:
Corenswet understands the commitment necessary to bring Superman to life. And he's dedicated to perfecting his body to realize the Man of Steel's impressive physique for the Silver Screen. And Corenswet won't take his acting responsibilities lightly either. The thespian has already gone on record calling the opportunity to portray Clark Kent and Superman a dream job, and that was almost four years before he ever auditioned for Gunn. Corenswet said in a 2019 interview with Entertainment Weekly:
My pie-in-the-sky ambition is definitely to play Superman. I would love to see somebody do an upbeat, throwback [take on Superman]. I love the Henry Cavill dark and gritty take, but I would love to see the next one be very bright and optimistic.
Related: 10 Reasons Why David Corenswet Will Make a Great Superman
David Corenswet: A Superman for All Seasons?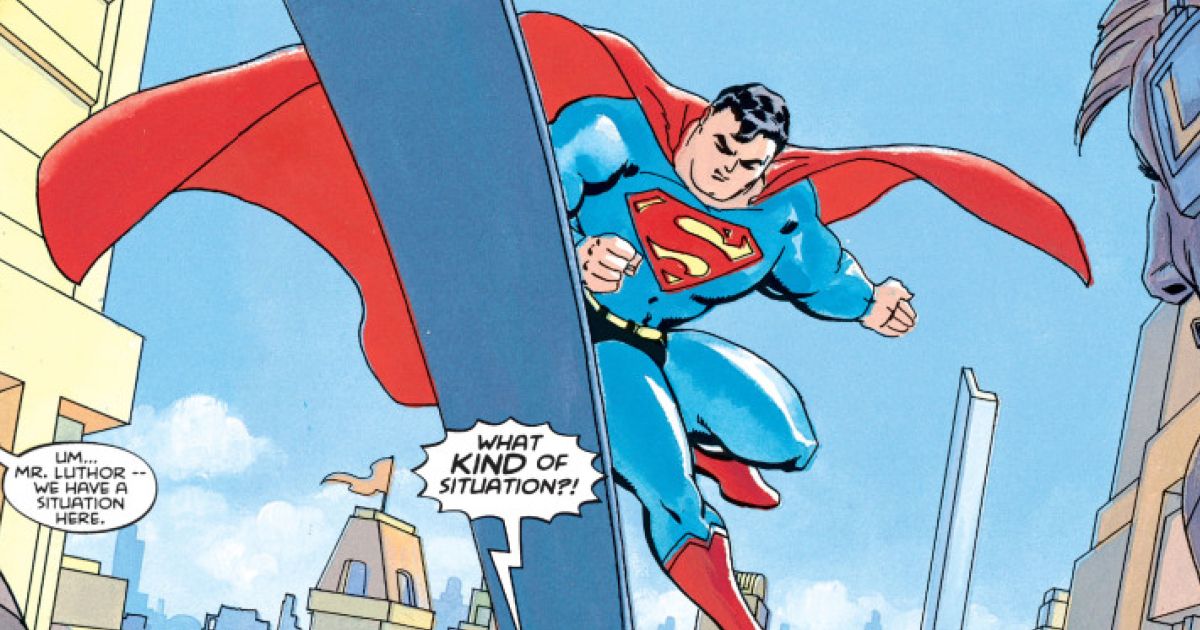 Even when Henry Cavill was still technically the DCEU's Superman, actor David Corenswet was yearning for his opportunity to don the Last Son of Krypton's iconic cape and suit. And in June of this year, just prior to the start of the Screen Actors Guild-American Federation of Television and Radio Artists (SAG-AFTRA) strike, James Gunn found the DCU's Man of Steel. In addition to casting Corenswet in the titular role for Superman: Legacy, Gunn also announced that The Marvelous Mrs. Maisel herself, Rachel Brosnahan, would share the Silver Screen with Supes as the Daily Planet's intrepid reporter Lois Lane.
Despite the massive delays that befell so many projects thanks to both the Writers Guild of America (WGA) and SAG-AFTRA strikes, Superman: Legacy will still open in 2025. And now with the end of the disputes, Gunn and his creative team can move full speed ahead with the DC Comics character's DCU debut. In fact, Gunn may have just hinted at another source of inspiration for his Superman film. Gunn posted on Instagram a photo of a brand-new wall collage. The social media post reads as follows:
Wall in my production office. #supermanlegacy
Check out Gunn's Instagram post in its entirety below:
Writer Jeph Loeb and the late artist Tim Sale's work on the four-issue, limited series Superman for All Seasons is clearly visible hanging in Gunn's production office. But fans won't know for sure just how much of an inspiration the 1998 storyline will play in the development of the film until Superman: Legacy opens in theaters on July 11, 2025.