The Big Picture
NBC has announced that the One Chicago franchise, which includes Chicago P.D., Chicago Med, and Chicago Fire, will premiere their new seasons on January 17, 2024.
Chicago Med will kick off the night at 8 p.m. ET/CT, followed by Chicago Fire at 9 p.m. ET/CT, and finally Chicago P.D. at 10 p.m. ET/CT.
The One Chicago shows have had some casting shakeups, with Kara Killmer leaving Chicago Fire, Tracy Spiridakos leaving Chicago P.D., and several cast members leaving Chicago Med. However, new characters are set to be introduced in the upcoming seasons.
The television midseason is right around the corner, and NBC has set January 2024 premiere dates for a slew of its series. Amongst them are the trio of shows dubbed One Chicago, which includes Chicago P.D., Chicago Med, and Chicago Fire. All three series will return with new seasons on Wednesday, January 17, 2024, on NBC.
Chicago Med will kick-off the group with its ninth season, airing at 8 p.m. ET/CT. True to its name, Chicago Med centers on the daily lives of some of the most skilled doctors in the city as they face high-pressure cases and personal challenges. The cases within the series are inspired by true events, but with a dramatized spin, naturally. Chicago Fire will follow at 9 p.m. ET/CT, premiering its 12th season. The show centers on the city's firefighters, paramedics, and other rescue squads who work at Chicago Firehouse 51. Chicago P.D. rounds out the bunch, returning for Season 11 in the 10 p.m. ET/CT time slot. It follows the uniformed officers and the intelligent unit of Chicago P.D's District 21.
Set within what's now dubbed the Dick Wolf Universe, the One Chicago series were created by Michael Brandt and Derek Haas, who work on the full trio, along with Matt Olmstead for Med and P.D., and the legendary Dick Wolf for Med. Brandt previously worked on the season-long Chicago Justice, which ran in 2017. While the rest of the One Chicago franchise has been a hit with audiences, Justice was unfortunately cut short due in part to its similarity to Wolf's long-running Law & Order shows.
Which Cast Members Are Leaving One Chicago?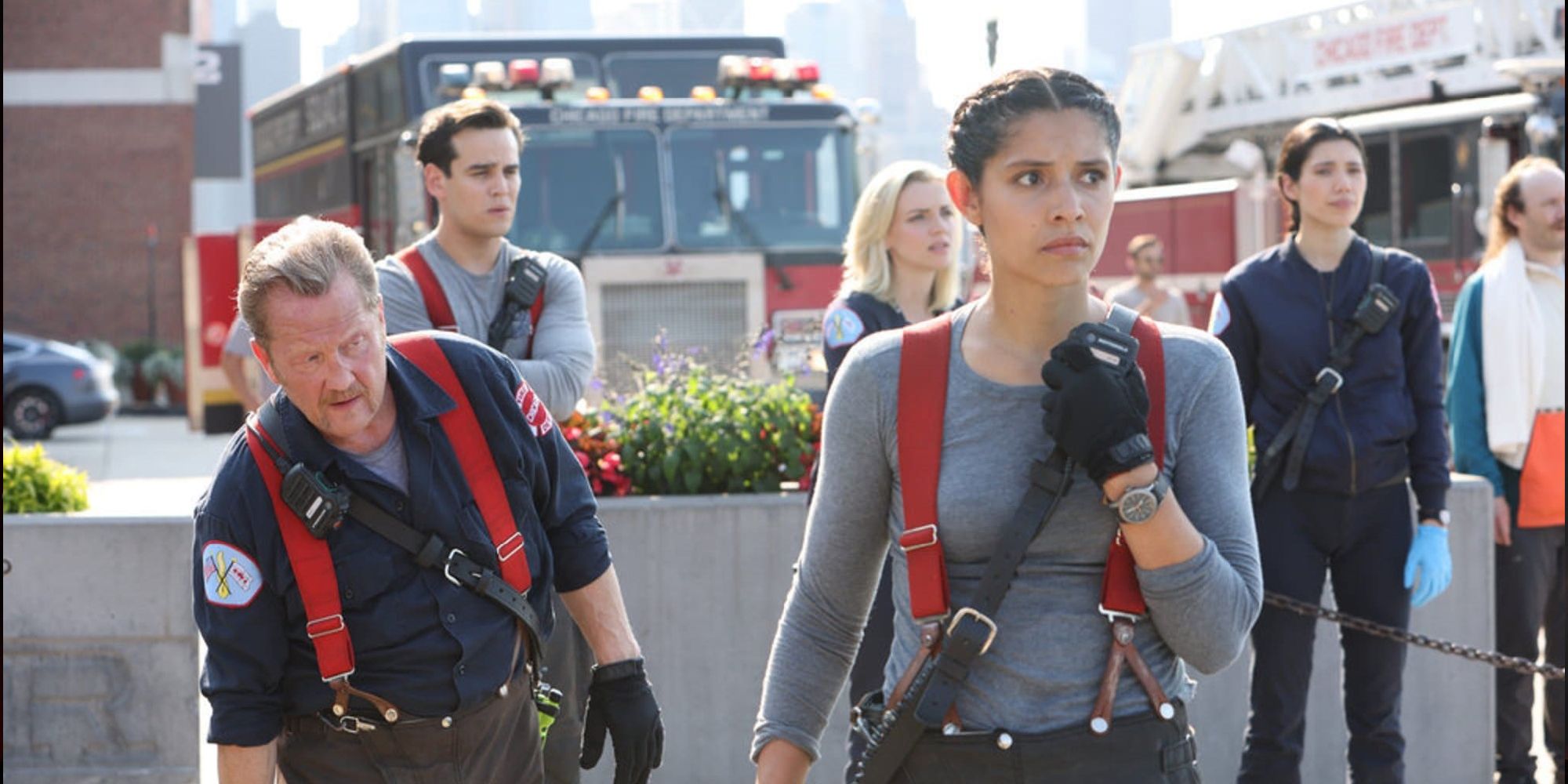 As the One Chicago series heads into its next seasons, each has had a few casting shakeups to remember before they return. For Chicago Fire, Taylor Kinney will return as Kelly Severide following his prior leave in Season 11. Additionally, Kara Killmer, who plays Sylvie Brett, was recently confirmed to leave the show sometime during the upcoming season. In Chicago P.D., fan-favorite Tracy Spiridakos is saying farewell to her role as Detective Hailey Upton. Her leave follows Jesse Lee Soffer's departure in Season 10, with the pair playing an on-screen married couple. Finally, Chicago Med saw a slew of cast leave, including Guy Lockard, Brian Tee, Nick Gehlfuss, and recurring cast member Asjha Cooper. A few major players still remain, however, with a new character reportedly being cast for the upcoming season. NBC has yet to release more details about the character, though he will have some connection to Oliver Platt's Dr. Charles.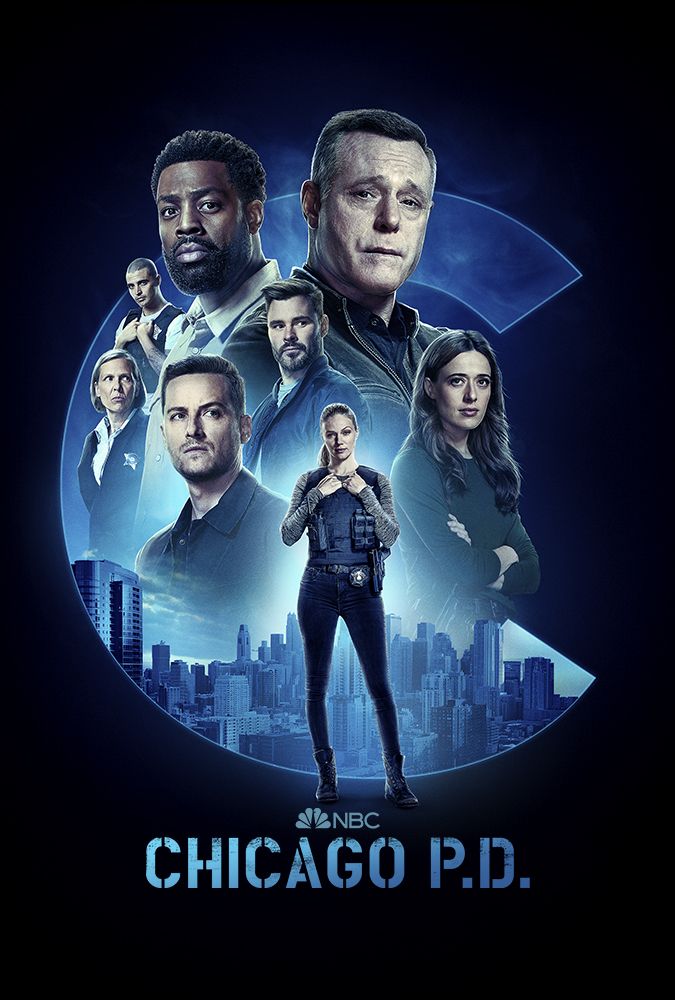 Chicago P.D.
Release Date

January 8, 2014

Cast

Jason Beghe, Tracy Spiridakos, Marina Squerciati, Patrick Flueger, Amy Morton

Genres

Action, Crime, Drama

Rating

TV-14