Highlights
Team Handshake emerged as the winner in the battle to determine the best kind of greeting in the latest Splatoon 3 Splatfest, narrowly defeating Team Fist Bump and Team Hug.
Splatoon 3 Splatfests continue to be popular among fans, with the events having been more frequent towards the end of the year.
Despite Team Fist Bump's initial dominance in the Sneak Peek stage and winning the Popularity vote, it was Team Handshake that ultimately secured the victory with the most wins in Pro and Tricolor battles.
Another Splatoon 3 Splatfest has come to an end, and in the battle to declare the best kind of greeting, Team Handshake won the fight against Team Fist Bump and Team Hug. The win was a hard-fought one, with Team Handshake nearly taken down by one of its competitors.
Splatoon 3 Splatfests have been popular since the game's launch, as with prior entries in the series. The events have become more frequent towards the end of the year, and it seems that fans are still ready to play, even with the regional split on this particular Splatfest.
RELATED: Pokemon Scarlet and Violet Reveal New Seven-Star Raid For Thanksgiving
Splatoon 3′s Deep Cut-led teams immediately went to work during the contest's Sneak Peek stage, where Team Fist Bump proved itself to be considerably ahead of its competitors at 35.01% versus Handshake's 32.73% and Hug's 32.26%. As the game went on, it looked like Frye might win her second Splatfest, as her Team Fist Bump also went on to secure the Popularity vote with a whopping 47.91%. However, popularity doesn't always prove to be the winning factor in these competitions.

Splatoon 3 Best Greeting Splatfest Winner and Results
| | | | |
| --- | --- | --- | --- |
| Team | Handshake | Fist Bump | Hug |
| Sneak Peek (7p) | 32.73% | 35.01% | 32.26% |
| Popularity (8p) | 18.45% | 47.91% | 33.64% |
| Open (12p) | 32.48% | 34.31% | 33.21% |
| Pro (12p) | 35.62% | 32.25% | 32.13% |
| Tricolor (18p) | 34.78% | 32.91% | 32.31% |
| Total | 30p | 27p | 0p |
Team Fist Bump continued to work hard, securing the most wins in Open battles. With 27 points total, beating it became nearly impossible, but Team Handshake got it done. With 35.62% and 34.78% of the wins in Pro and Tricolor battles respectively, Shiver's Splatfest Team pulled ahead to finish the fight with 30 points total. While Shiver's Splatfest winning streak was interrupted during the Halloween Splatfest, where Big Man took home the win for Team Ghost, the Octoling idol has now picked up another victory.
Who Won the Red Bean Splatoon 3 Splatfest in Japan?
While players in places like North America and Europe fought over greetings, the Splatfest regions were split for the first time in Splatoon 3. Japan held its own Splatfest to determine what to call a favored red bean treat that often goes by different names in different regions. In the fight between Kaitenyaki, Obanyaki, and Imagawayaki, Team Frye successfully brought home the win for Team Obanyaki.
With Splatoon 3 awaiting the arrival of Chill Season 2023, it remains to be seen what the topic of the next Splatfest will be, and when it will be held. Many fans have been outspoken in their hopes for the return of the seasonal Frosty Fest. However, with a new Salmon Run boss and a Big Run being teased, there may be a bit of a wait. Players should stay tuned during December and January for further announcements from Nintendo.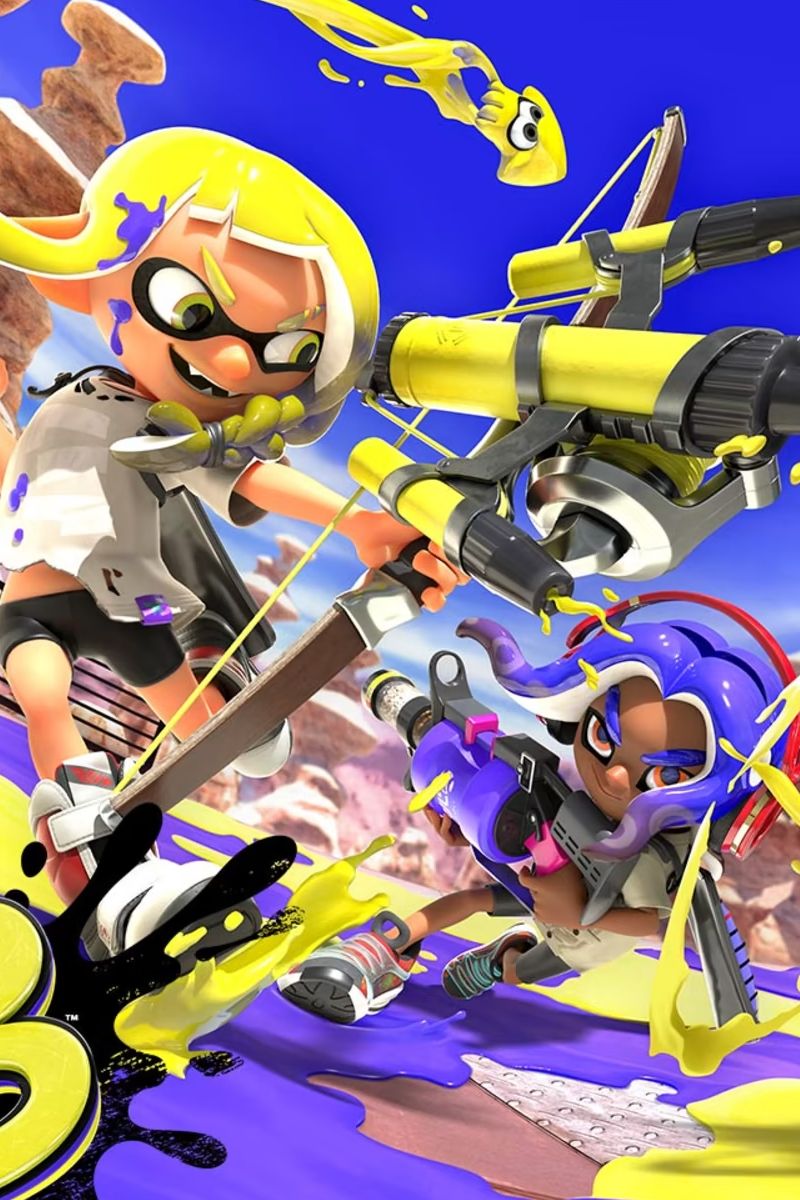 The third installment of Nintendo's popular paint-style ink-slinging third-person shooter. Splatoon 3 gives players a whole new world to explore with an interesting singleplayer mode and all the multiplayer madness that players have come to know and love from the series.
Franchise

Splatoon

Platform(s)

Switch

Released

September 9, 2022

Developer(s)

Nintendo

Publisher(s)

Nintendo