The Big Picture
Despite the success of the first film, a sequel for Dungeons & Dragons has not been announced, possibly due to the moderate worldwide box office gross.
The availability of source material gives screenwriters the opportunity to create a sequel with a different look and feel while keeping the core characters intact, similar to an RPG campaign.
Chris Pine says he would "absolutely" return for a sequel if it were to happen.
The long-brewing Dungeons & Dragons: Honor Among Thieves movie was the kind of adaptation that could easily be done wrong due to the sheer amount of content that could be used on the big screen. However, duo of directors Jonathan Goldstein and John Francis Daley managed to put together an adventure that's equal parts fun and action-packed. So… where's the sequel announcement? If you ask Chris Pine (Star Trek) about it, he's "pretty confident" that Dungeons & Dragons 2 is coming down the line.
While talking to Total Film during the press tour for Disney's new animated movie Wish, Pine commented on the future of the D&D franchise and provided fans with a dose of hope for the possible sequel. It's now been almost eight months since Dungeons & Dragons: Honor Among Thieves premiered in theaters, so shouldn't production companies Paramount and Hasbro be talking about what's next? Pine weighs in:
"I've heard some rumors about it. But I don't know anything yet. But I feel pretty confident that it may happen."
The actor also stated that he would "absolutely" return for Dungeons & Dragons 2 if and when it happens, which is always something that fans can celebrate. One of the difficulties that the D&D cinematographic team will have down the line is coordinating the main cast's schedules: Michelle Rodriguez (Fast X), Justice Smith (Pokémon Detective Pikachu), Rége-Jean Page (Bridgerton), and Sophia Lillis (Asteroid City) are all pretty busy individuals.
Why Hasn't A Sequel For 'Dungeons & Dragons' Been Announced?
The truth of the matter is, as appreciated as Dungeons & Dragons: Honor Among Thieves was, it failed to wow studio executives with a worldwide box office gross of $208 million USD. This isn't a bad performance by any metric – especially for a new franchise – but it also doesn't represent a massive hit, which could make the studio wonder if audiences will show up to movie theaters when the sequel comes out.
The good thing is that D&D doesn't lack source material, which also means screenwriters can get creative and make a Dungeons & Dragons sequel look and feel completely different while maintaining the same core characters – much like an RPG campaign would. For fans who miss the adventure, however, the franchise lives on in its own Freevee channel that features standalone and full-blown campaigns and even a cooking show inspired by the D&D cookbook.
You can stream Dungeons & Dragons: Honor Among Thieves on Paramount+ and MGM+.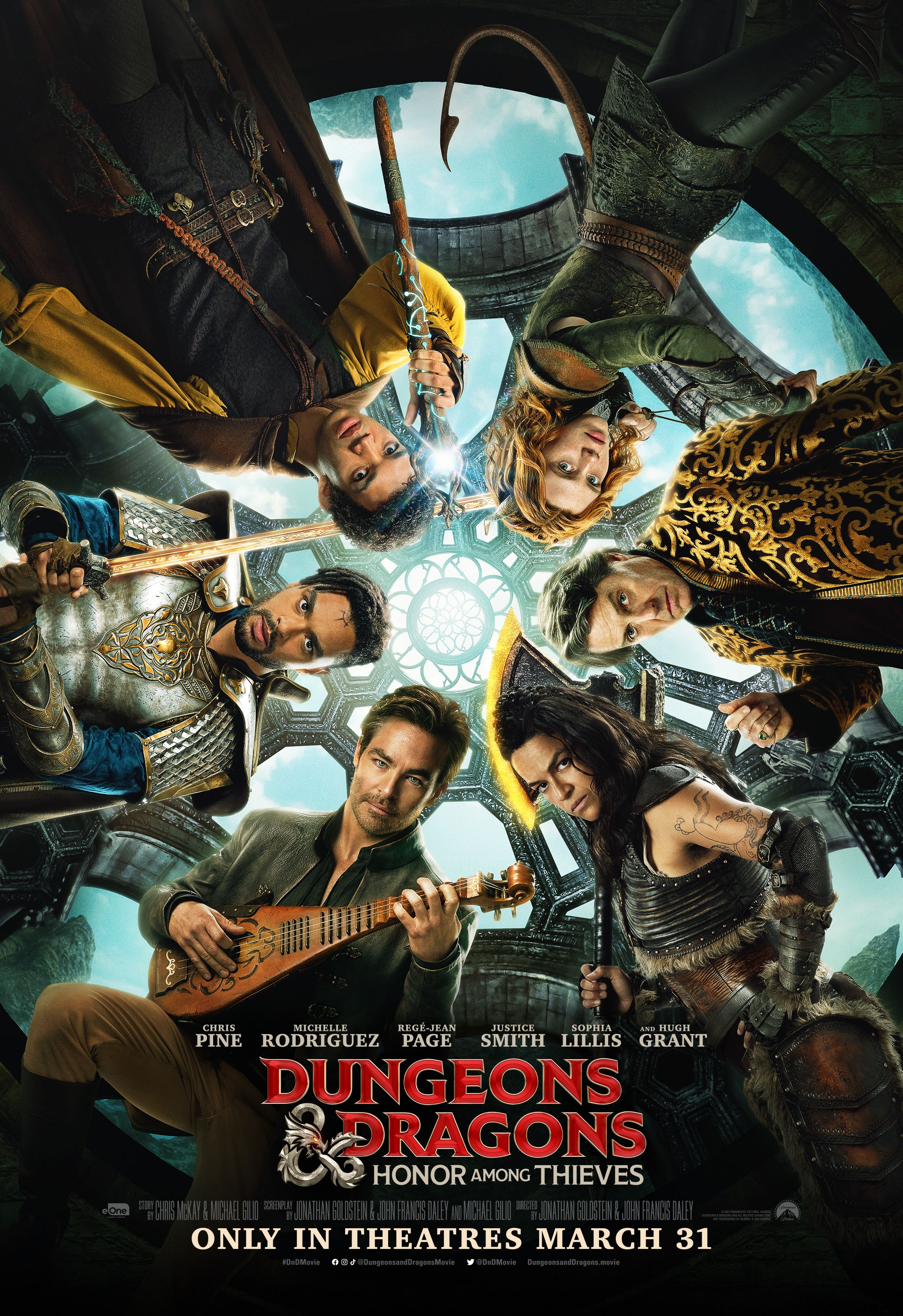 A charming thief and a band of unlikely adventurers embark on an epic quest to retrieve a lost relic, but things go dangerously awry when they run afoul of the wrong people.
Release Date

March 31, 2023

Director

John Francis Daley, Jonathan Goldstein

Cast

Chris Pine, Rege-Jean Page, Sophia Lillis, Hugh Grant, Ansel Elgort, Daisy Head, Chloe Coleman, Jason Wong, Michelle Rodriguez, Justice Smith

Rating

PG-13

Runtime

134 minutes

Genres

Fantasy, Action, Adventure

Studio

Paramount Pictures

Writers

Michael Gillio, John Francis Daley, Jonathan Goldstein, Chris McKay