In Cities: Skylines 2, the way businesses upgrade their buildings is by making a solid profit. If they have money left over after taxes, service fees, employee payroll, and resource purchases, they'll set that money aside and eventually spend it on an upgrade.
The way Cities: Skylines 2 simulates these resource costs is with the supply chain. Players never have to buy or sell these resources for themselves, but a city that pays attention to the supply chain will do a lot better than one that ignores it.
RELATED: Cities: Skylines 2 – How to Boost Education
How the Supply Chain Works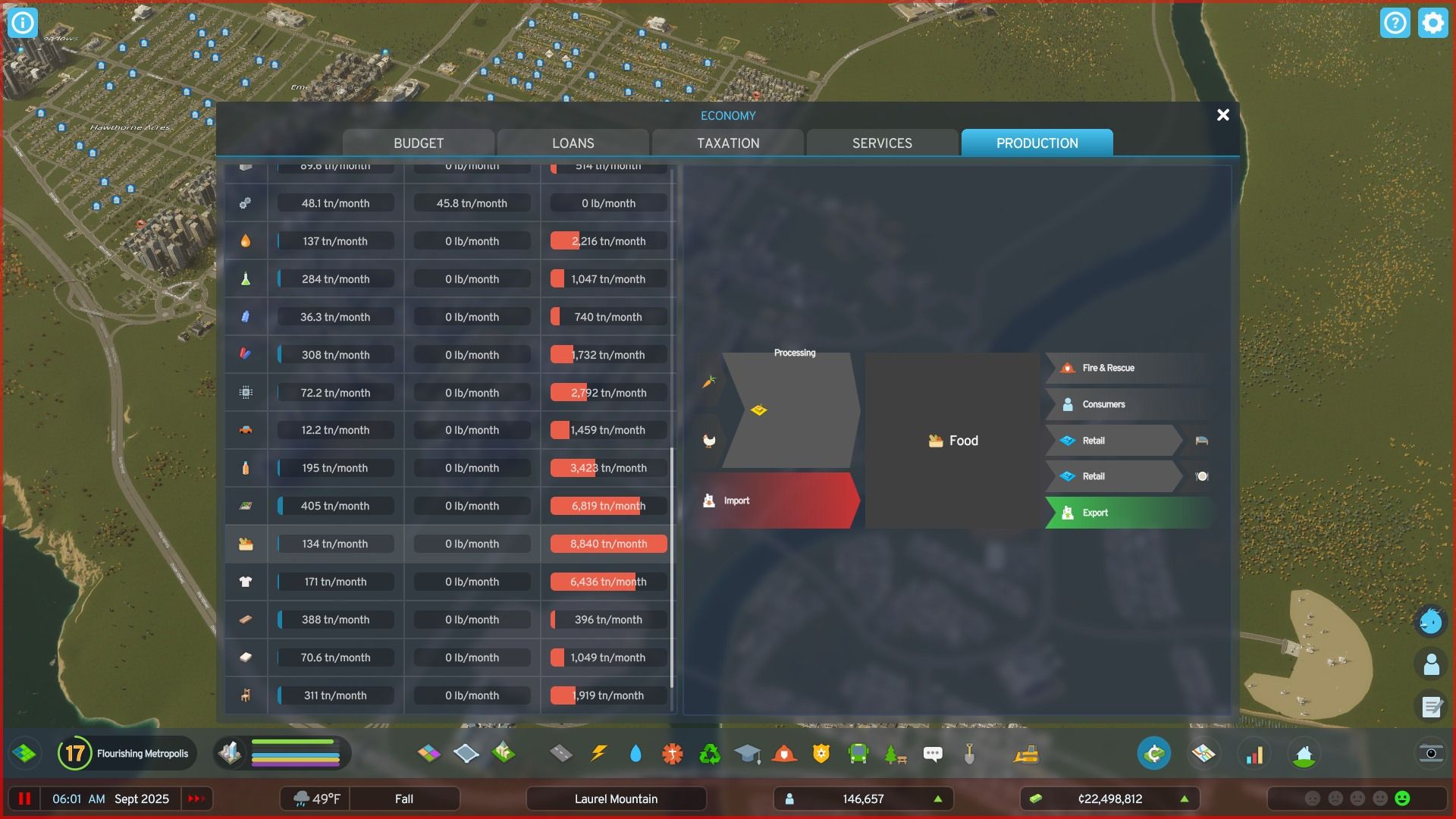 In general, the supply chain works as follows:
However, each product has its own unique supply chain. For instance, to get "Food," industrial companies need animals and vegetables from animal and vegetable farms. These companies then sell their products to Fire and Rescue services (specifically emergency bunkers), directly to consumers, to hotels, to restaurants, and to the export market. These businesses and consumers can also import Food from off the map.
The city in the image has almost 150,000 residents, and so the demand for Food is extremely high. That's why the city is importing 8,840 tons of Food every month. Unfortunately, the game calculates the price of a resource like Food by the amount of distance it has to travel, and so everything costs more when it enters the map as an import. So, while players don't have to pay a cent on Food imports directly, the high cost of Food slows down the rate at which businesses and residents can improve their buildings.
RELATED: Cities Skylines 2: Easiest Maps For Beginners, Ranked
How to Improve the Supply Chain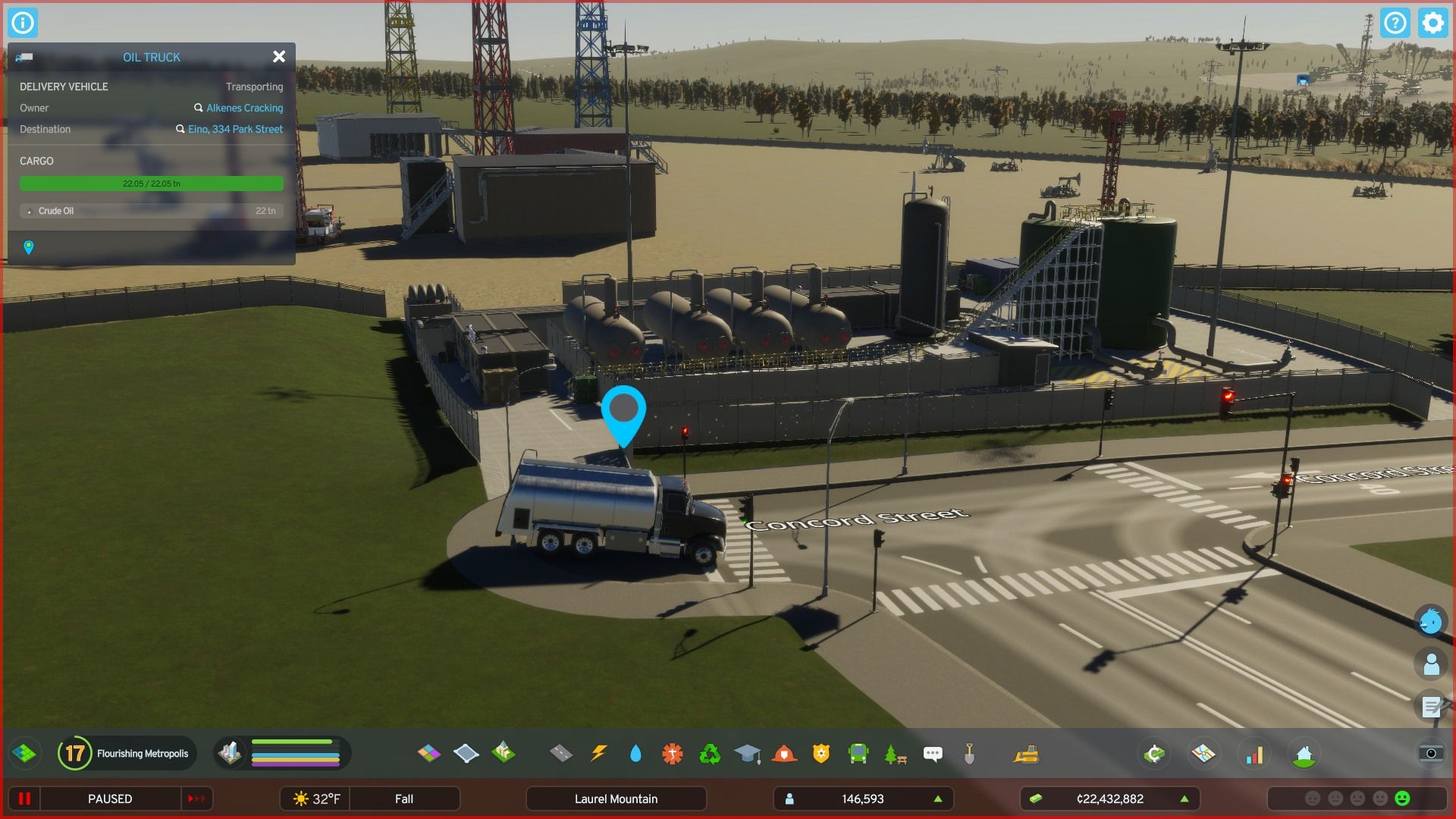 Players can improve the supply chain by checking the Production tab in the Finances menu and looking for big import demands. For instance, a large population will always have a high demand for Food, Convenience Food, and Clothing. Players who boost local production will allow zoned companies and residents to "buy local" and save a lot of money on import costs. The specialized industries that provide the raw materials for these resources are vegetable farms, grain farms, animal farms, and cotton farms. All of them use fertile land resources, so players should take advantage of all the fertile land on the map.
Another way players can influence a local supply is with industrial subsidies. In the Taxation tab, players can select individual types of Industrial and Commercial businesses and increase or reduce their property taxes. Lower taxes and subsidies will encourage more of these types of companies to appear in the city, and by keeping most taxes the same players will avoid cutting too much into their bottom line. These lower taxes will also offset the price of imports.
Road conditions also have an impact. Costs can go up if companies have to wait a long time to get their shipments, so traffic jams also have a negative impact on productivity. Players should do what they can to keep the roads clear and build a cargo port or train terminals near their industrial sector.
There are exceptions to the supply chain issue. Businesses that appear in the Office zone trade in "immaterial" goods like finances and software. They don't need a strong industrial sector to supply these goods, and instead, what they need is a good internet connection. Players can support office businesses easily by building enough radio and telecom towers to keep their connection green.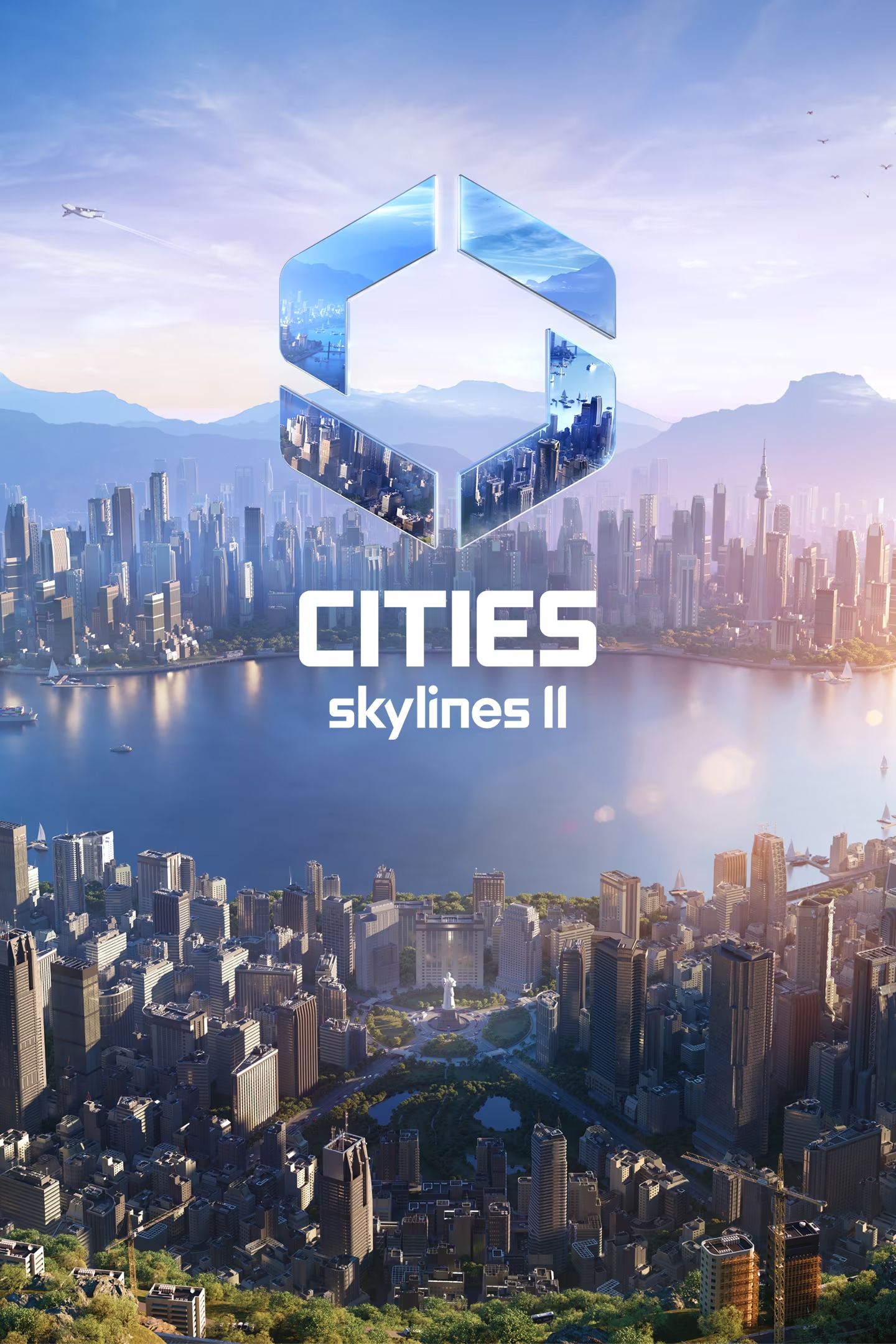 Platform(s)

PC, PS5, Xbox Series X, Xbox Series S

Released

October 24, 2023

Developer(s)

Colossal Order

Publisher(s)

Paradox Interactive

Genre(s)

City Builder